.
NJ Dept of Military and
Veterans Affairs
Maj Gen Glenn K. Rieth
The Adjutant General
Brig Gen Maria Falca-Dodson
Deputy Adjutant General
_
Contacting us is easy!
Office of the Assistant Commisioner
COL (Ret) Michael B. Smith
Mrs. Laura A. Branham
Phone: (609) 530-6987
Fax:  (609) 530-7109
Email:
branham@njdmava.state.nj.us
We're on the Web!
www.state.nj.us/military
.
Thought for the day..
"Weekends are a bit like rainbows; they look good from a distance but disappear when you get up close to them."
…John Shirley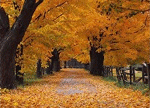 .
..
Register and Vote!
"Half of the American people never read a newspaper. Half never voted President. One hopes it is the same half."
.. Gore Vidal

.
.
New Jersey Freedom Loans
What is a Freedom Loan?
* Up to $10,000

* Annual APR 6%

* Term: 5 years (no pre-payment penalty)

* Unsecured Loan (no collateral required)
Who is eligible to apply?
NJ residents who are:
* Members of the National Guard or Reserve

* Mobilized for one year or longer to fight in the Global War on Terrorism (GWOT) – excluding routine training.
Or
* Served 90 or more consecutive days in the GWOT on federal or state active duty (excluding routing training) and have received orders extending cumulative active duty a year or longer.
How do I apply?
* Contact participating banks. Call or visit your local branch office to obtain an application.

* Guardmembers, Reservists, or family members with Power of Attorney must submit copies of current mobilization orders with the bank's Freedom Loan application.
Current participants:
Commerce Bank
1-888-751-9000
Credit Union of NJ
609-538-4061, ext. 401
First Morris Bank & Trust
1-888-530-2265
Fleet
1-800-841-4000
Manasquan Savings Bank
732-223-4450
North Jersey Federal
Credit Union
1-888-78NJFCU
Peapack-Gladstone Bank
(908) 719-BANK
Pennsville National Bank
856-678-6006
PNC
1-866-PNC-4USA
Sovereign Bank
1-877-391-6365
Sun National Bank
1-800-691-7701
Salute the Troops Ceremony scheduled for 9 October 2004.
On behalf of Major General Glenn K. Rieth, The Adjutant General for New Jersey, all Department of Military & Veterans Affairs' employees are cordially invited and encouraged to attend the NJ National Guard's "Salute the Troops" ceremony that will be held on 9 October 2004, 10 a.m., at the Sovereign Bank Arena in Trenton, NJ (Doors will open at 9 a.m.). This is our fifth NJ National Guard special Salute the Troops ceremony, and we will be honoring more than 2,600 of New Jersey's citizen-soldiers being deployed in support of Operation Iraqi Freedom III.

Task Force 1-114th (M) Infantry USBATT MFO Sinai wins Force Skills Competition.
Soldiers from every Company within New Jersey's 1-114th Infantry participated in the Multi-National Forces and Observer's (MFO) Force Skills Competition and came in first place for the coveted prize. Never in the history of the MFO has a National Guard Battalion placed in such a high category of achievement. Iowa came close with winning the "Physical Kills" competition, but never has there been a Guard unit who has achieved the "overall" medal for winning.
Soldiers gutted out the grueling obstacle course, five-kilometer run, steady shoot, and swim during the physical portion of the competition, and then had to follow up with the mentally challenging land navigation, first aid, and general knowledge events.
The soldiers from New Jersey proved they are both mission ready and capable. The competition was tough; a battalion from Columbia, and Fiji Islands meted out stiff measures, and the 1-114th only won by less than a point! Incredible! Other contingents that competed included First Support Battalion, and forces from Australia, Great Britain, Hungary, New Zealand, France, and Italy.
The event, from a military perspective, is very similar to the Olympics, but with varying events focusing on soldiers' skills. To win such a competition is awesome and everyone back home should be extremely proud of the men and women of the 1-114th!

Successful Stand Down, South Jersey held on 24 September 2004.
Stand Down of South Jersey, Inc., assisted more than 100 homeless veterans last week at the Cherry Hill Armory. The homeless veterans were provided with a wide range of services that included medical, social services, food, clothing, shelter, and employment services. Local, county, and state agencies including the county police and new recruits, Salvation Army, Vet Center, Project Hope, South Jersey Vietnam Vets, Elks, South Jersey Aids Coalition, Department of Labor, Veterans of Foreign Wars, County Department of Health, County legislative services, welfare, and employment offices worked together to provide assistance to the homeless vets. Members of the NJ Army National Guard assisted with food services, the NJ Air Guard provided medical services, and a countless number of veterans organizations donated funds and volunteers, who assisted in every area and helped to make this Stand Down a success.

NJ Attorney General Harvey visits Fort Dix and McGuire Air Force Base.
On Tuesday, 28 September 2004, State Attorney General, Peter Harvey, accompanied by Dennis Quinn and Larry O'Reilly from the NJ Department of Law and Public Safety, toured the Joint Training and Training Development Center at Fort Dix and the NJ Air National Guard's 108th Air Refueling Wing at McGuire Air Force Base. The visitors were impressed with the enormity of the federal mission for New Jersey's Army and Air National Guard, as well as the dedication of our soldiers and airmen.

Veterans to be honored at upcoming Medal Ceremonies.
The following ceremonies have been scheduled to honor our State's veterans.
20 Oct

11 a.m. & 1 p.m.

Distinguished and Meritorious Service Medals

Vietnam Service Medal

Atlantic Cape Community College

5100 Black Horse Pike, Mays Landing

18 Nov

11 a.m. & 1 p.m.

Distinguished and Meritorious Service Medals

Korean Service Medal

Toms River Elks

600 Washington St., Toms River, NJ

Dec (TBD)

11 a.m. & 1 p.m.

Distinguished and Meritorious Service Medal

Vietnam Service Medal

Salem County Community College

Veterans awarded Meritorious, Distinguished and Korean Service Medals at 30 September ceremony.
Brigadier General Frank R. Carlini, Deputy Commander JFHQ, presented 53 Distinguished Service & Meritorious Service Medals to our State's veterans in a ceremony held on 30 September 2004 at the National Guard Armory in Westfield, New Jersey. BG Carlini also presented over 80 Korean Service Medals to veterans at an afternoon ceremony at the Armory. Mr. Bill Devereaux, Director of Veterans Programs, served as Master of Ceremonies, and was assisted by Mr. Moise Abraham, DMVa Veterans Service Officer, Mr. Richard Thompson, Union County Veteran Service Officer, and Ms. Karen Hansen and Ms. Kathy Hymes, Division of Veterans Programs' employees. Chaplain Charlie Brame opened the ceremonies with an invocation, and Mr. Marcus Rayner of Congressman Mike Ferguson's Office presented Certificates of Appreciation to the veterans.

Tricare Prime allotments begin for retirees.
Military retirees enrolled in Tricare Prime now can choose to have premiums deducted from their retired pay via allotments. The allotments are being phased in between August and November. The three Tricare regional representatives will handle all transactions. This option went into effect in August for the West region, September for the North, and is set for October in the South with the first pay deductions starting the following month. Visit www.tricare.osd.mil for regional contact information.

Upcoming Fall events at our local armories.
| | | |
| --- | --- | --- |
| 10 Oct | NASCAR Card Show | Freehold Armory |
| 22 Oct | Game Auction | Cherry Hill Armory |
| 22 Oct | Craft Show & Sale | Morristown Armory |
| 27 Oct | Antique Show & Sale | Morristown Armory |
| 30 Oct | Breast Cancer Fundraiser | NGTC – Sea Girt |
| 31 Oct | Sports Card & Comic Show | Bordentown Armory |
| 5 Nov | Bead Show | Cherry Hill Armory |
| 10 Nov | Tool Show | Woodbridge Armory |
| 12 Nov | Craft Show | Westfield Armory |
| 13 Nov | Tool Show | Riverdale Armory |
| 13 Nov | Rug Show & Sale | Flemington Armory |
| 17 Nov | "Home for the Holidays" Gift Fair | Morristown Armory |

NJ Vietnam Veterans' Memorial and Vietnam Era Education Center's upcoming event schedule.
Author Lecture Postponed
Due to his sudden illness, the author lecture by Vietnam Veteran James Parker Wollner about his book, The Bamboo Shoot: The Story of the 2nd Airboat Platoon, originally scheduled for Saturday, October 2, at 1:00 p.m. at the Vietnam Era Educational Center in Holmdel, has been postponed. Mr. Wollner's discussion and slide show presentation have been rescheduled for Saturday, December 11, at 1 p.m.
11 Nov - 11 a.m.
Veterans Day Program

11 Dec - 1 p.m.
Author Lecture – James Parker Wollner – The Bamboo Shoot: The Story of the 2nd Airboat Platoon

For more information about any of these events, please call the NJ Vietnam Veterans Memorial Foundation office at (732) 335-0033.
The Vietnam Era Educational Center is located adjacent to the NJ Vietnam Veterans' Memorial off the Garden State Parkway at Exit 116.

Soldier Appreciation Day announced.
On Saturday, 2 October 2004, Operation Shoebox and Northfield Community School will host an event for community members to show their support for the men and women of the military, who have served in Iraq and Afghanistan. Soldier Appreciation Day will be held in the Northfield Community School Cafeteria from 3:00 p.m. until 6:00 p.m. The school is located at 2000 New Road in Northfield. There will be entertainment and complimentary food and drinks. Who's invited? All veterans, active duty servicemen, and their families are welcome to attend. Please call Linda at 609-383-1385 for more information.

Military Appreciation Night planned by Trenton Titans ice hockey team.
The Trenton Titans hockey team will host a Military Appreciation Night for members of the military and veterans on October 22, 2004. The Titans will be playing the Reading Royals at 7:30 p.m. at the Sovereign Bank Arena, Trenton, NJ. Tickets are FREE! If you are interested in attending, please contact SGT David Clark, Fort Dix, 609-562-0951 or SSgt Barbara Harbison, Lawrenceville, 609-530-7088.

Semi-Annual Training Conference held at Fort Dix.
The semi-annual NJ Army National Guard (NJARNG) training conference was held on 25 September 2004 at Fort Dix, New Jersey. In attendance were the Chief of Staff, NJARNG, J-Staff, Commanders of 57th Troop Command, 254th Regiment, Training and Training Technology Battle Lab, Acting Commander of j50th Brigade, and their respective Command Sergeants Major. Topics discussed at the conference included The Adjutant General's Command Training Guidance (CTG) for Training Year (TY) 2005/2006, current Inactive Duty and Annual Training Issues, existing and emerging training issues, reconstitution of returning NJ National Guard units, Future Force Structure, and funding issues for TY 05 and the future. The conference will result in the formulation of a draft CTG for 2007/2008. Thanks to everyone's support and input, this year's conference was a great success!

Today in History...
Today is Friday, October 1st, the 275th day of the year with 92 days remaining.
- 1880 – Thomas Edison began the commercial production of electric lamps at Edison Lamp Works in Menlo Park.
- 1908 – Henry Ford introduced the Model T automobile. The purchase price was $850.
- 1933 – Babe Ruth made his final pitching appearance. He pitched 9 innings and hit a home run.
- 1940 – The Pennsylvania Turnpike opened as the first toll superhighway in the United States.
- 1946 – First baseball playoff game for a league championship was played – St. Louis Cardinals defeated the Brooklyn Dodgers, 4-2.
- 1971 – Walt Disney World opened in Orlando, Florida.
- 1990 – U.S. President Bush addressed the U.N. General Assembly and condemned Iraq's takeover of Kuwait.
- 1999 – The 50th anniversary of the founding of the Peoples Republic of China was celebrated in Beijing.

Chimney Safety Tips -
Now that autumn is here, more and more people will be enjoying the change of the leaves and the cooler temperatures. Unfortunately, some autumn-related weather activities such as turning the furnace back on and cleaning the chimney present their share of hazards. Following are a few chimney and furnace safety tips.
- Have your chimney inspected and cleaned on a regular basis.
- When possible, burn seasoned woods (dryness of the wood is more important than hard wood versus soft wood).
- Smaller, hotter fires will burn more completely and produce less smoke than larger fires.
- Do not burn cardboard boxes or trash, as they can spark a chimney fire.
- Install stovepipe thermometers, which help monitor flue temperatures where wood stoves are in use, then adjust burning practices as needed.

Important Calendar Dates:
9 October

10 a.m.

Salute to our Deploying Troops

Sovereign Bank Arena, Trenton, NJ

.
.

16 October

7 a.m.-12 p.m.

Pancake Breakfast – Support the Troops

Westfield Armory, 500 Rahway Avenue, Westfield, NJ

Proceeds of this even will benefit the soldiers and families of NJ National Guard's Family Readiness Council and the Family Assistance Center at Westfield.

.
.

18 October

Rain Date:
25 Oct

Golf Tournament - Support the Troops

Oceanair Golf and Country Club

Proceeds will benefit the families of the DISCOM and Artillery units of Toms River and Ocean County whose finances have been affected by the deployment of National Guard members who have been called to duty in Iraq and Afghanistan. For more information call: 609-693-1941.

.
.
23 October

NJ Advisory Committee for Women Veterans Annual Luncheon

McAters Restaurant, Somerset, NJ

Contact Karen Wallace for more information 609-530-6766

.
.
28 October

10 a.m. – 3 p.m.
Veterans Information Fair

NJ National Guard Armory, Lawrenceville, NJ

Fun Facts...
- Left to their own devices, pearls grow naturally only once in every 20,000 oysters.
- Only about 1 in every 15,000 pearls that are sold today is a "natural" -- grown without human intervention.
- A perfect cultivated black pearl of about 18 mm in diameter will cost upwards of $10,000. Even today, cultivation by hand only has a 30% success rate and takes about two years.

DMVA's Fitness Corner – Low Back Pain (Part 5 of a 5 part series) by Ernie Razzano, Certified Fitness Trainer
Step 5: Strengthen Your Back and Abdomen
The back is supported on the outside by muscles and on the inside by ligaments and tendons. They must be exercised to strengthen them, but make sure you follow the previous four steps before attempting to strengthen your back. Check with your doctor, and ask which exercises you should or should not do.
If you try to strengthen your back or abdomen without becoming flexible first, you stand a chance of straining your back. If your back muscles are tight, and you try to do an abdominal exercise, which requires forward flexion or bending of the trunk, you'll strain or sprain your back.
The abdominal muscles provide approximately fifty percent of the support for the back. The area between the rib cage and the pelvis is called the trunk. Your trunk is composed of two major muscle groups, the abdominal muscles and the back muscles. Consistent training, good form and good technique can enhance the effectiveness of abdominal exercises.
Exercise the abdomen a few times a day — morning, noon and evening. Lie on the floor instead of sitting on the couch at night watching TV. Then, during every commercial, do a few knee-to-chest stretches and abdominal crunches. It really works! Consistent, moderate training is the key to great success without a lot of effort or time. Don't make any excuses.
Try to remember to tighten your abdomen throughout the day, as you stand, work or drive. A simple thing like keeping your abdominal muscles tight really does make a big difference, because it helps take the load off the back during the day.
If you have to lift for a living, or if your job necessitates loading, bending, carrying, standing or reaching all day — use a belt. You've probably seen workers wearing them.
Remember, using a belt will never replace your abdominal-strengthening program, but it will serve as support until your abdominal muscles get strong enough to carry the load themselves.
Even when your abdominal muscles do get strong, it's okay to use a belt if you have a job that requires prolonged heavy lifting. Just keep the belt loose when you are not lifting, then cinch it down tight when you have to carry or lift heavy objects.
During the acute phase (the first week or so) of back pain, I recommend the use of a belt or support most of the time, except when sleeping or lying on ice. While you are driving, sitting at work, or if you have to return to work when you are still in pain, it's okay to use a belt most of the day. The constant pain created by not having abdominal support is a big reason for a prolonged recovery after an injury.

Call today and volunteer to help at a Family Readiness Center near you.

As the New Jersey National Guard deploys soldiers and airmen around the globe, the families that are left behind need our support and assistance. Can we count on your help? Please call your local Family Readiness center and volunteer.
To reach any NJ National Guard Family Assistance Center
Call toll free 888-859-0352