Spotlight
Flu Vaccines

VA New Jersey Health Care System is offering FREE Flu vaccines to all enrolled Veterans. Find your local VA New Jersey site using the link below.
Learn More »

Rutgers PTSD Research Project

The Rutgers Equine Science Center is seeking males participants for a research project, between the ages of 18-75, including veterans with PTSD, veterans without PTSD, and non-veterans.
Learn More »

$250 Veterans Property Tax Deduction

Effective December 4, 2020, State law (P.L. 2019, c. 413) eliminates the wartime service requirement for the $250 Veterans Property Tax Deduction. Veterans must have active duty service with an honorable discharge. Active duty for training continues to be ineligible.
Learn More »
Hotlines

Center for U.S. War Veterans' Oral Histories


The National Guard Militia Museum of New Jersey is the home of the Center for U.S. War Veterans' Oral Histories. It is the Center's mission to collect and preserve the memories of veterans through recorded oral history interviews.
The interviews are recorded on DVD formats and housed at the museum's Sea Girt location, where they are accessible to researchers and scholars. As part of its program of providing historical information to the public, the museum posts summaries of interviews on their website.
To date, the Center's collection contains over 600 interviews of veterans of all branches of service from World War II, Korea, Vietnam, Desert Storm, Operation Iraqi Freedom and other American military campaigns.
To access the online archives or to participate in the program, please visit the museum's website.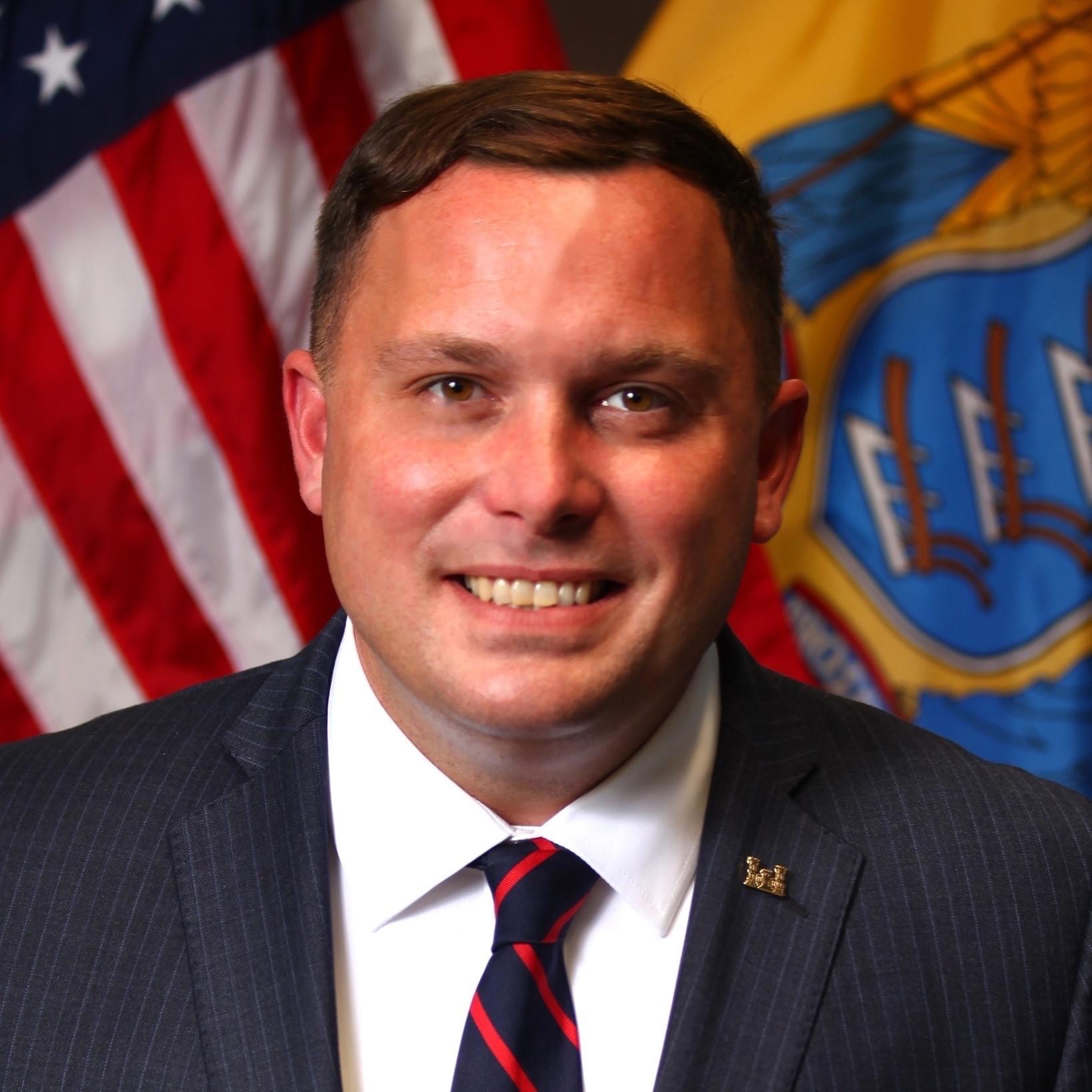 Deputy Commissioner of Veterans Affairs
Vincent Solomeno
Vincent Solomeno serves as the Deputy Commissioner of Veterans Affairs, New Jersey Department of Military and Veterans Affairs, and Administrator of Veterans Affairs for the State of New Jersey. He was nominated to serve in the position by Governor Murphy in January 2023 and confirmed by the New Jersey Senate on May 22, 2023.
Solomeno previously served as the Superintendent of the National Guard Training Center, Sea Girt, where he managed an installation and facilitated the training environment for the New Jersey National Guard, State Police, Department of Corrections, Division of Criminal Justice, and the Juvenile Justice Commission.
Prior to that, he served as Executive Officer to The Adjutant General and Commissioner of Military and Veterans Affairs. He is co-author of the 2019 Resource Guide for New Jersey Military, Veterans, and Families.
A U.S. Army Veteran of Operation Enduring Freedom, Solomeno is a Distinguished Military Graduate of the University of Scranton. He commissioned as a Corps of Engineers Second Lieutenant in 2007. In 2010, he transferred to the New Jersey Army National Guard. In addition to his overseas service, he served on active duty during Hurricane Irene, Superstorm Sandy, and as an operations officer for the National Guard's statewide COVID-19 response. He currently holds the rank of major and is the recipient of the New Jersey Distinguished Service Medal.
In addition to his Bachelor of Science from the University of Scranton, Solomeno earned his Master of Arts from the University of Amsterdam. He is the recipient of the Harry S. Truman Scholarship and the J. William Fulbright Fellowship.
Solomeno is a life member of the American Legion, the Veterans of Foreign Wars, and the National Guard Association of the United States. He serves on the Board of Trustees of the American Legion Jersey Boys State Program and the New Jersey Civil War Heritage Association.