Spotlight
Flu Vaccines

VA New Jersey Health Care System is offering FREE Flu vaccines to all enrolled Veterans. Find your local VA New Jersey site using the link below.
Learn More »

Rutgers PTSD Research Project

The Rutgers Equine Science Center is seeking males participants for a research project, between the ages of 18-75, including veterans with PTSD, veterans without PTSD, and non-veterans.
Learn More »

$250 Veterans Property Tax Deduction

Effective December 4, 2020, State law (P.L. 2019, c. 413) eliminates the wartime service requirement for the $250 Veterans Property Tax Deduction. Veterans must have active duty service with an honorable discharge. Active duty for training continues to be ineligible.
Learn More »
Hotlines

Center for U.S. War Veterans' Oral Histories


The National Guard Militia Museum of New Jersey is the home of the Center for U.S. War Veterans' Oral Histories. It is the Center's mission to collect and preserve the memories of veterans through recorded oral history interviews.
The interviews are recorded on DVD formats and housed at the museum's Sea Girt location, where they are accessible to researchers and scholars. As part of its program of providing historical information to the public, the museum posts summaries of interviews on their website.
To date, the Center's collection contains over 600 interviews of veterans of all branches of service from World War II, Korea, Vietnam, Desert Storm, Operation Iraqi Freedom and other American military campaigns.
To access the online archives or to participate in the program, please visit the museum's website.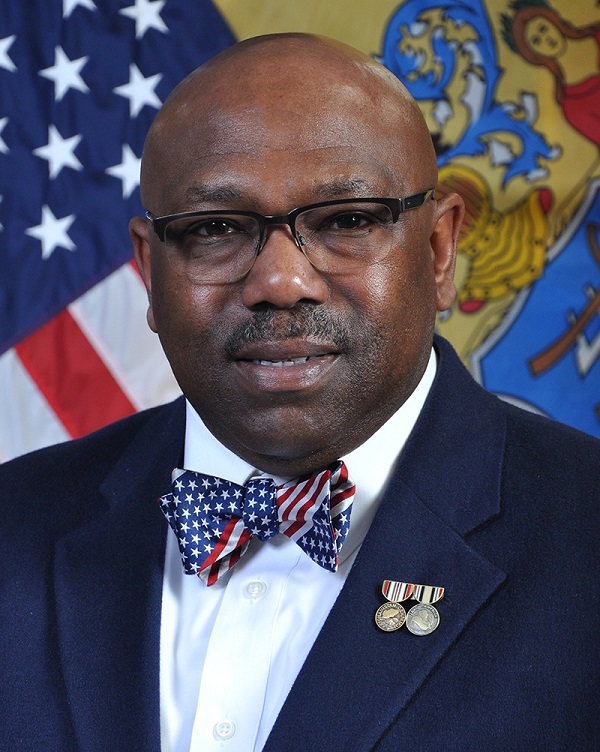 Acting Deputy Commissioner for Veterans Affairs
Colonel (Retired) Walter R. Nall
Walter R. Nall serves as the acting Deputy Commissioner of Veterans Affairs, New Jersey Department of Military and Veterans Affairs.
In January 2018, he was appointed Director of Veterans Services following his assignment as superintendent of the Veterans Haven South Transitional Housing Program for homeless Veterans located in Winslow Township.
Nall began his military career in 1983 when he enlisted as a private in the Alabama Army National Guard. Upon completing Officer Candidate School, he was commissioned as a Field Artillery Second Lieutenant in June 1986. Nall served in Operation Iraqi Freedom III with the 42nd Division Support Command (DISCOM) in 2005 and in Afghanistan with Special Operations Command in 2011. He retired as a Colonel from the New Jersey Army National Guard after more than 35 years of service.
Nall holds a Bachelor's degree in criminal justice from Troy State University and a Masters' of Science degree in management from Liberty University.
Nall is very active with community and fraternal organizations. He is a lifetime member of the Omega Psi Phi Fraternity Incorporated and served as the Basileus (President) of the Delta Upsilon Chapter in Trenton. In addition, Nall is a member of other organizations to include: Veterans of Foreign Wars (Life Member), American Legion, Prince Hall Affiliated 32nd Degree Masons, and the Omega Delta Upsilon Foundation.