In the News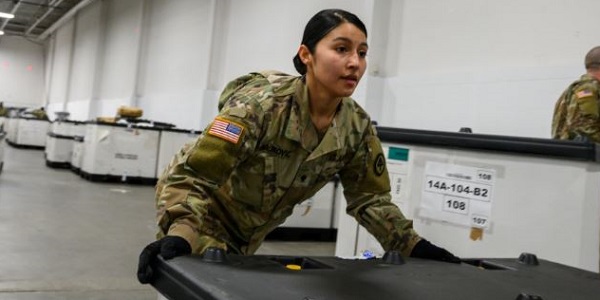 Joint Task Force 57

New Jersey National Guard Soldiers with Joint Task Force 57 (JTF-57) assist with the set up of a Federal Medical Station at the Meadowlands Exposition Center, Secaucus, NJ, March 31, 2020. The JTF-57 is supporting state and local officials with the COVID-19 relief effort. See more images at NJNG DVIDS.
In the News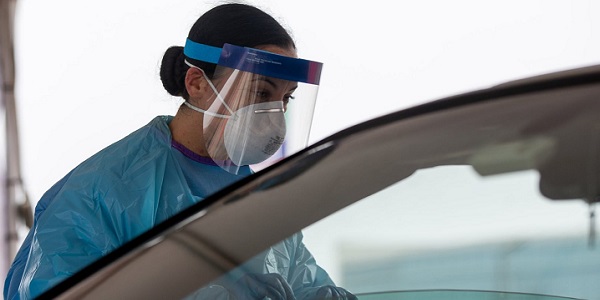 COVID-19 Response

New Jersey Army National Guard SGT Sarah Heitzenroeder, a medic with the 250th Brigade Support Battalion, assists New Jersey citizens at a COVID-19 Community-Based Testing Site at Bergen Community College in Paramus, NJ, March 20, 2020. See more images at NJNG DVIDS.
Spotlight
100% Free College Tuition

Serve part-time and go to college full-time. New Jersey state law mandates that every member of the New Jersey Army National Guard is authorized to attend any New Jersey public college or university tuition free for undergraduate and graduate studies. Soldiers may take 16 credits per semester. Get all the details and more at njarmyguard.com
2021 Posture Statement
Today's National Guard plays a vital role in the security and welfare of our nation. On any given day, approximately 30,000 Guardsmen carry out Federal missions around the world, and an additional 10,000 Guardsmen conduct State and Federal missions within the United States and its territories. National Guardsmen are part of an operational force nearly 450,000 strong that provides strategic depth to our nation's Army and Air Force.
The National Guard brings unique relationships, authorities, and flexibility to the Joint Force. Due to the complex global security environment marked by rapid technological change, these attributes are instrumental in implementing the Department of Defense's National Defense Strategy (NDS). The National Guard directly supports the three tenets of the NDS: building a lethal force ready for any fight, strengthening alliances and seeking new partnerships, and reforming to improve performance and affordability.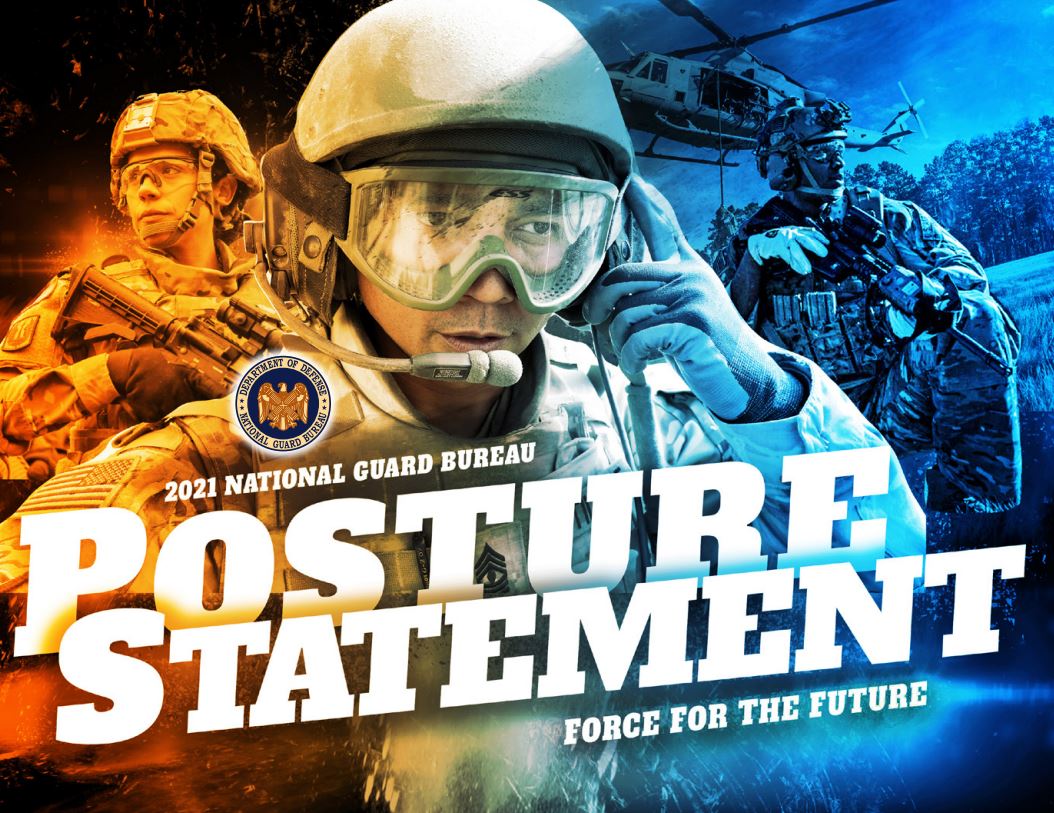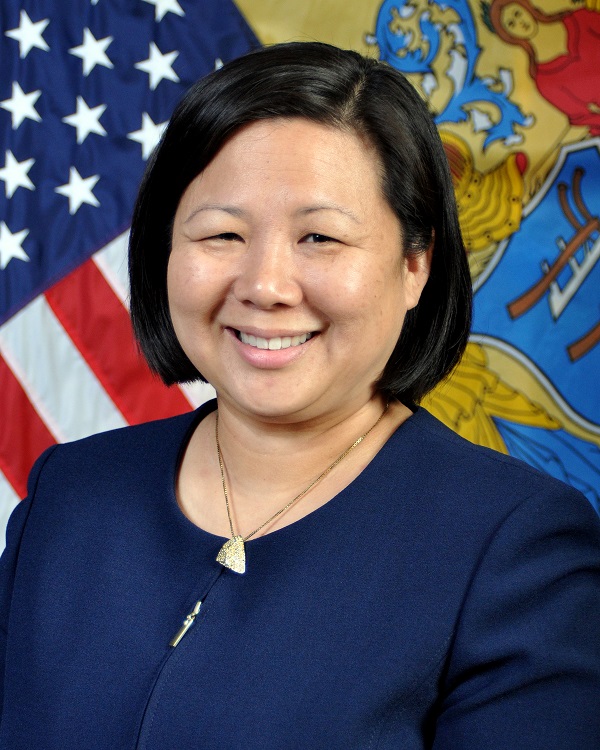 The Deputy Adjutant General
Dr. Lisa J. Hou, D.O., a physician and a New Jersey Army National Guard veteran of Iraq and Afghanistan, is the Assistant Commissioner for Operations, serving in the position of Deputy Adjutant General (DAG) for New Jersey.
She is the principal advisor to The Adjutant General on all matters concerning military readiness, mobilizations, homeland security, defense support to civil authorities, human resources, logistics, training, and financial management.
The duties include the supervision and management of the Department's 3,200 full-time State and Federal employees, and more than 30 armories and associated properties.
In addition to her role as assistant commissioner, Dr. Hou holds the rank of Colonel and serves in the New Jersey Army National Guard.