Guard Support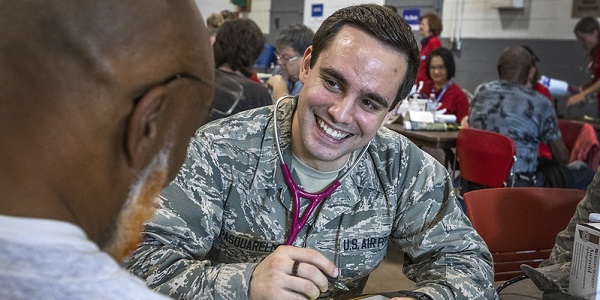 The Guard in Your Community

The New Jersey National Guard strives to be a good neighbor and community partner. The Guard and its soldiers and airmen are extensively involved in local community organizations and often participate in, or support, the events they sponsor.

If you are interested in requesting National Guard support for your event, please click here to see more information.
Spotlight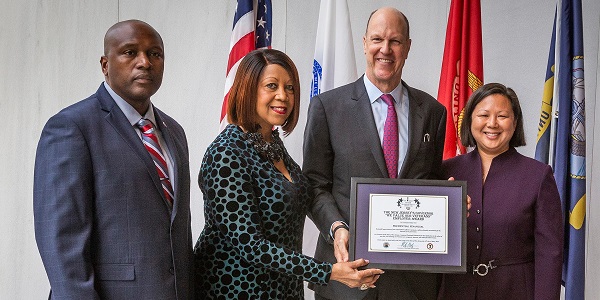 New Jersey's Governor We Value Our Veterans Awards

This award gives your municipality, business, or academic institution the opportunity to value and honor the sacrificies, patriotism, and bravery displayed by our men and women who have worn the military uniform. Learn more.
In The News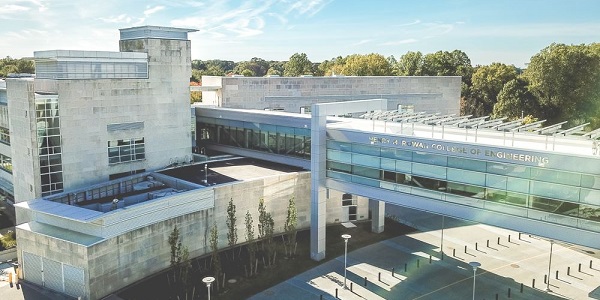 Partnership With Rowan University

The Henry M. Rowan College of Engineering at Rowan University opened a new sustainable facilities center in partnership with the New Jersey Department of Military and Veterans Affairs and the New Jersey Army National Guard. Rowan University faculty, staff, and students are helping us operate our facilities as efficiently as possible, reducing costs, saving energy and water, and reducing pollution. Learn more at Facebook Video.
School Visit
Members of the Hammonton Middle School band visited the 177th Fighter Wing on January 24, 2020 for a base tour.
Their visit included briefs from an F-16 pilot, maintainers and weapons personnel and was followed by demonstrations from the Aircrew Flight Equipment section, the Explosive Ordnance Disposal team and the 177th Fire Department.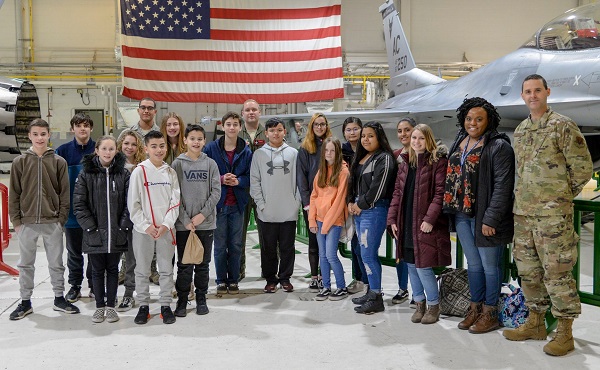 Wreaths Across America
Cadets from several Civil Air Patrol (CAP) squadrons conducted a wreath presentation at the Section Z committal shelter on December 14, 2019 as part of the national Wreaths Across America events. Hundreds of CAP and Sea Cadets were joined by other volunteers placing nearly 3,000 wreaths across Brig. Gen. William C. Doyle Veterans Memorial Cemetery.
See images of the event on our DMAVA Flickr page.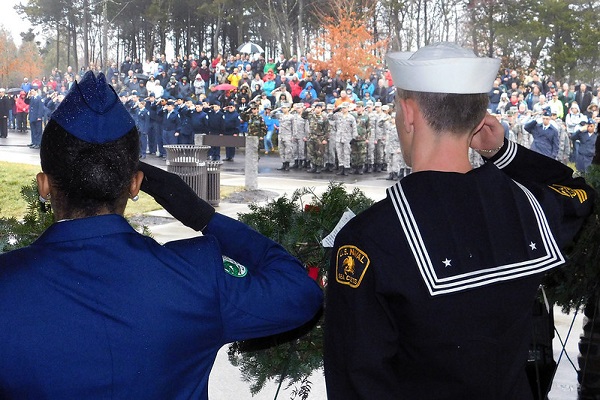 SGT Nutter Run
The SGT Sam Nutter Organization, INC. (SSNO) is a registered 501c3 non-profit organization administered by the Officer Candidate School of the New Jersey Army National Guard. The SSNO was established in the memory of Sergeant Sam Nutter, and organizes the annual Nutter Run 5K Fundraiser to benefit Army National Guard families in need.