Spotlight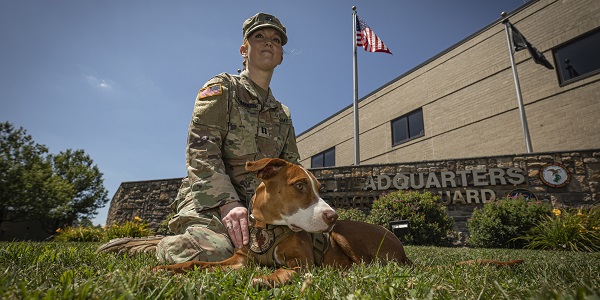 Meet Ace

U.S. Army Capt. Melissa Parmenter and therapy dog Ace sit for a portrait in front of the New Jersey National Guard's Joint Force Headquarters on Joint Base McGuire-Dix-Lakehurst, N.J. Parmenter and Ace are both part of the New Jersey Army National Guard's Behavioral Health Office. Read more.
In the News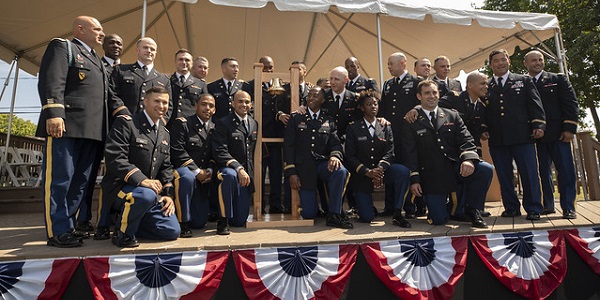 OCS Class 62

The 62nd Class of the NJ Army National Guard Officer Candidate School graduated Aug. 4, 2019, culminating more than a year of rigorous training designed to push future military leaders to their limits. Sixteen of the graduates were commissioned as 2nd Lieutenants and the remainder deferred their commission for a later date. See the pictures on flickr.
Recruiting
100% Free College Tuition

Serve part-time and go to college full-time. New Jersey state law mandates that every member of the New Jersey Army National Guard is authorized to attend any New Jersey public college or university tuition free for undergraduate and graduate studies. Soldiers may take 16 credits per semester. Get all the details and more at njarmyguard.com.
Unmanned Aerial Vehicles
New Jersey Army National Guard Soldiers with Det. 1, D Co., 104th Brigade Engineer Battalion "Skydevils" provide a critical link with their RQ-7B Shadow unmanned aerial systems, supporting ground troops with persistent surveillance and communication relay systems. The Skydevils, who operate out of Joint Base McGuire-Dix-Lakehurst, spoke about their mission on February 10, 2020.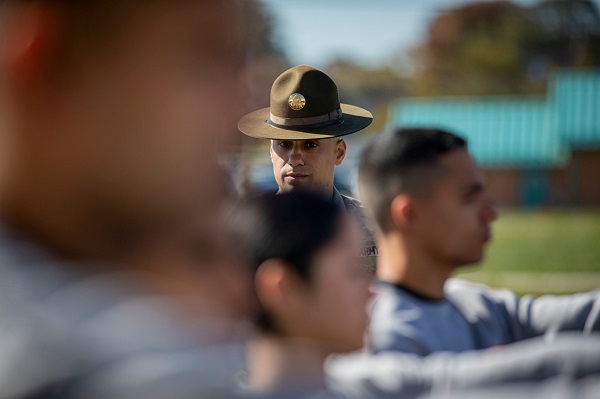 Why Trainee? Why?!
Drill Sergeant Edward Santiago, with the New Jersey Army National Guard's Recruit Sustainment Program, explains why the program is important and what it does for the Army National Guard.
"I'm the doorway. They have to come through me in order to be part of this organization. So, the responsbility and the accountability that is involved in it is near and dear to my heart."
Sergeant Santiago has words of inspiration for his career path.
Recruit Sustainment Program
US Army Recruits with the New Jersey Army National Guard's Recruit Sustainment Program practice marching in formation at the National Guard Training Center in Sea Girt, NJ, October 19, 2019. The Recruit Sustainment Program (RSP) is a program of the Army National Guard designed to introduce new recruits to the fundamentals of the US Army before they leave for Basic Combat Training and Advanced Individual Training. See more pictures at NJNG DVIDS.