.
NJ Dept of Military and
Veterans Affairs
Maj Gen Glenn K. Rieth
The Adjutant General
Brig Gen Maria Falca-Dodson
Deputy Adjutant General
Col (Ret) Stephen G. Abel
Deputy Commissioner for Veterans Affairs
-
Contacting us is easy!
Office of the Assistant Commissioner
Col (Ret) Michael B. Smith
Mrs. Laura A. Branham
Phone: (609) 530-6987
Fax: (609) 530-7109
Email:
branham@njdmava.state.nj.us
We're on the Web!
http://www.nj.gov/military
The NJ National Guard Needs You!
Here is our featured
Job of the Week
Petroleum Supply Specialist (92Y)
The petroleum supply specialist supervises or receives, stores, accounts for and cares for, dispenses, issues, and ships bulk or packaged petroleum, oils, and lubricants products.
Selects and submits samples of petroleum, oils, and lubricants to laboratory for testing. Performs petroleum and water accounting duties. Operates equipment associated with petroleum and water distribution system and multi-product pipeline system. Fuels and defuels vehicles, aircraft, and stationary equipment. Takes emergency precautions to prevent harm to self and facilities in event of petroleum spillage or fire.
If you're interested in an exciting job opportunity,
contact your Recruiting Office at
1-800-792-8396
.

.

Veterans' Organizations
Contact Information

State Veterans Service Council
Mr. Richard Clark
RJClark21@msn.com

NJ Advisory Committee for Women Veterans
Mrs. Anna Hoffman
hoffmanannem@aol.com

BG Willam C. Doyle Cemetery Advisory Council
Mr. William Rakestraw
warjrnj@msn.com

-

Veterans Hotlines

Benefits & Entitlements
1-888-8NJ-VETS
(1-888-865-8387)

Mental Health
1-866-VETS-NJ4
(1-866-838-7654)

-

New Jersey Freedom Loans

What is a Freedom Loan?

* Up to $10,000

* Annual APR 6%

* Term: 5 years (no pre-payment penalty)

* Unsecured Loan (no collateral required)

Who is eligible to apply?

NJ residents who are:

* Members of the National Guard or Reserve

* Mobilized for one year or longer to fight in the Global War on Terrorism (GWOT) – excluding routine training.

Or

* Served 90 or more consecutive days in the GWOT on federal or state active duty (excluding routing training) and have received orders extending cumulative active duty a year or longer.

How do I apply?

* Contact participating banks. Call or visit your local branch office to obtain an application.

* Guardmembers, Reservists, or family members with Power of Attorney must submit copies of current mobilization orders with the bank's Freedom Loan application.

Current participants:

Commerce Bank
1-888-751-9000

Credit Union of NJ
609-538-4061, ext. 401

First Morris Bank & Trust
1-888-530-2265

Manasquan Savings Bank
732-223-4450

North Jersey Federal
Credit Union
1-888-78NJFCU

Peapack-Gladstone Bank
(908) 719-BANK

Pennsville National Bank
856-678-6006

PNC
1-866-PNC-4USA

Sovereign Bank
1-877-391-6365

Sun National Bank
1-800-691-7701

-

-Autumn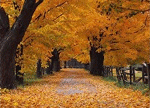 Autumn
When the trees their summer splendor
Change to raiment red and gold,
When the summer moon turns mellow,
And the nights are getting cold;
When the squirrels hide their acorns,
And the woodchucks disappear;
Then we know that it is autumn
Loveliest season of the year.
-
-
-
Welcome Home!!!
Welcome home to the following units and soldiers of the NJ Army National Guard: 42nd DISCOM, 50th Main Support Battalion, 150th GSAB, 642nd DASB, and 250th Signal Battalion, home from a year in Iraq. Within the next two weeks we will also receive the 150th Finance Detachment, 350th Finance Detachment, 119th Corps Support Battalion, and Detachment 2 of the 42nd MP Company, also returning from a year in Iraq.
We look forward to the return of the remaining troops from these units who remained behind in Iraq in order to expedite the smooth return of the personnel in the main bodies of their units and the return of their equipment. Collectively known as Task Force Exodus and commanded by BG Thomas Sullivan, we will welcome them home in the December-January timeframe.
Welcome home!

NJ Air National Guard's 177th Fighter Wing holds Groundbreaking Ceremony.
The 177th Fighter Wing held a groundbreaking ceremony on Monday, 31 October 2005, for their new Alert Complex. The new complex will house several facilities to include state of the art Alert Crew Quarters and three two bay shelters capable of housing any fighter aircraft in the Air Force inventory now and in the future. Construction is scheduled to begin in early November with the project scheduled for completion approximately 18 months later. The new facility will replace the antiquated facility in support of the Homeland Security/Homeland Defense mission of the Wing. The new complex is to be constructed near the existing complex enabling the Wing to maintain current mission requirements. The Adjutant General, MG Glenn K. Rieth, members of his staff from Lawrenceville Headquarters and the Joint Force Headquarters at Fort Dix, Congressman Frank Lobiondo, and local lawmakers were on hand for this momentous event.

ChalleNGe Family Fun Day was a success!
ChalleNGe Family Fun Day, held on Saturday, 29 October 2005, was a resounding success as 400 family members and friends attended the event in spite of the chilly weather. Family Fun Day is a much-anticipated day of the Cadets reuniting with their families, picnicking, and trying their luck with carnival-inspired games of chance complete with prizes. Not only did the Cadets enjoy seeing their family members and mentors, but the day also served the dual purpose of raising funds for equipment and student field trips. Special thanks to everyone who contributed to this worthy event!

Military postal agency offers holiday mailing advice.
"Pack it well" and "mail it early" are two tips a military postal official offered for holiday mail being sent to servicemembers overseas. The Defense Department recommended the following mailing deadlines:
* November 12 for parcel post items headed overseas to APO and FPO ZIP codes.
Deadlines for other mail classes continue with:
* November 26 for space-available mail
* December 3 for parcel-airlift mail
* December 10 for priority mail
* December 19 for express mail.
Here are additional mailing tips:
* Use nylon or reinforced packing tape on packages because other tapes tend to come off
* Buzzing, ticking, or vibrating items will be "red flagged." Remove batteries from electronics.
* Fill out customs labels completely.
* Use proper military address to help move the package through the system.
* Boxes with hazardous substance or alcohol markings won't make it through the system.
* Boxes should be strong and well-packed because of the long distances traveled and the high volume of packages moving with them.
Individuals who may not personally know a servicemember overseas, but want to share the holiday spirit should visit the www.americasupportsyou.mil website.

Working Well New Jersey offers free memberships to Workout Express.
Ladies Workout Express Fitness Centers are offering free memberships for NJ State employees for the 6-week Fitness Challenge hosted by Working Well New Jersey. Free memberships are available from October 30, 2005 to December 10, 2005.
The following area clubs are participating:
Ladies Workout Express of Kuser Road
1710 Kuser Road in MAB Pain Plaza (near Kmart)
Hamilton, NJ 08690
Phone: 609-585-6181
Ladies Workout Express of Trenton
225 E. State St. Renaissance Plaza #6
Trenton, NJ 08608
Phone: 609-393-8686
Ladies Workout Express of Lawrenceville
160 Lawrenceville-Pennington Road in Manors Shopping Center
Phone 609-620-1400
There are also many other locations in the state that include Ladies Workout Express & Lady of America Fitness Centers and the co-ed Workout Express Fitness Cventers for men and women. If you would like to use a location that is not listed above, please contact Tony Parziale at 609-585-6181 or parzcorp@aol.com and Mr. Parziale will be happy to assist with any accommodations.
All the employee has to do is present their NJ State Employee ID card.

Veterans' Small Business Information Seminar scheduled for 10 November.
A Small Business information seminar to help returning veterans of the current war and those of past wars understand their benefits and the programs available to them will be held on Thursday, November 10, 2005, from 9 a.m. to 12 p.m. at the College of New Jersey, 2000 Route 31, Ewing, New Jersey. Experts from the Employer Support of the Guard and Reserve (ESGR), Veterans Administration, Disabled Veterans, US Small Business Administration, Mercer Regional Chamber of Commerce, and business professions will be in attendance to answer questions and provide helpful assistance to veteran-owned businesses.
Pre-registration is required. Call 609-989-5232 or via e-mail at sbdc@tcnj.edu.

Red, White and Blue Dance planned by Vietnam Veterans of America.
One of the organizations that has continuously supported the soldiers and families of the 50th MSB is gearing up for a fundraiser. The Vietnam Veterans of America (Bergen County Chapter 800) will be hosting a Red, White and Blue Dance on November 5, 2005 from 7 p.m. to 11 p.m. at VFW Post 4591, 513 Veterans Place, Hasbrouck Heights, NJ. There is a $35 per person donation at the door. Admission includes a hot and cold buffet, beer and soda, dessert and coffee. There will also be live entertainment. For further information, contact Donna at 973-427-5277.
The Vietnam Veterans of America have been extremely generous in support of our soldiers and their families throughout their deployment. Come out and support them in their fundraiser.

Pancake Breakfasts are scheduled to support New Jersey National Guard Families.
*A Pancake Breakfast to assist the families of the Teaneck Armory Troops and welcome them home will be held on Sunday, November 6, 2005 from 9 a.m. to 1 p.m. Breakfast will be served at the Benjamin Franklin Middle School Cafeteria on Windsor Road between Forest Avenue and West Englewood Avenue, Teaneck, New Jersey. The event is co-sponsored by the American Legion Post #128, Jewish War Veterans, Nam Knights Motorcycle Club, Vietnam Veterans of America, and VFW Post #1429.
Tickets are $7 for adults, $6 for seniors, and $5 for children. Make your checks payable to Pancake Breakfast, and send tem to 650 American Legion Drive, Teaneck, NJ 07666. To volunteer your time or for more information, please contact the Teaneck Family Assistance Center at 201-833-8241.
*A Support the Troops Pancake Breakfast to benefit the families of soldiers serving in the NJ National Guard will be held from 7 a.m. – 1 p.m. on Sunday, November 20. The breakfast will be held at Oakcrest High School, 1824 Dr. Dennis Foreman Drive, Mays Landing. Proceeds will support the NJ National Guard Family Readiness Council. The Council estimates that 40% of mobilized National Guardsmen earn significantly less while they are on active duty.
Chefs and students from the Academy of Culinary Arts at Cape Community College will prepare and serve the food, which will be donated by Tropicana Hotel Casino. Local high school bands and choral groups will provide entertainment, and AtlatiCare will provide childcare.
Tickets to the breakfast are $5 for adults, $3 for children under 12, and free to military personnel with identification. Tickets will be available at the door or by calling 609-345-4524. Sponsorship opportunities are also available by calling 609-345-4524 or emailing acchamber@aol.com.

A Beefsteak and Tricky Tray will benefit soldiers and families.
A Beefsteak and Tricky Tray will be held at the Teaneck Armory (1799 Teaneck Road, Teaneck, NJ 07666) from 6-10 p.m. on November 19th. Tickets are $30 each and proceeds will go to the soldiers and families of the Teaneck Family Assistance Center/Family Readiness Group 50th Main Support Battalion. For more information, contact SFC Shaw at 201-833-9811, ext 47.

NJ Nets basketball team will host Military Appreciation Night.
The NJ Nets basketball team will salute those in uniform as they host Military Appreciation Night on Saturday, November 12, 2005, during their game vs. the Houston Rockets. Come out and see Jason Kidd, Vince Carter, Richard Jefferson and the rest of the Nets battle Yao Ming, Tracy McGrady and the Houston Rockets. Receive a Vince Carter retro replica kids jersey with each discounted ticket purchased. If you would like to receive additional information, contact Sergeant Barbara Harbison, Public Affairs Specialist, at 609-530-7088.

NJ Vietnam Veterans' Memorial and Vietnam Era Educational Center's upcoming event schedule.
11 Nov, 11am
Veterans Day Ceremony
17 Dec, 6pm
Holiday Lighting Ceremony
For more information about any of these events, please call the NJ Vietnam Veterans Memorial Foundation office at (732) 335-0033.
The Vietnam Era Educational Center is located adjacent to the NJ Vietnam Veterans' Memorial off the Garden State Parkway at Exit 116.

Part-time opportunities in Military Funeral Honors Program.
The New Jersey Army National Guard Military Funeral Honors Program has several part-time employment opportunities immediately available across the state for TDGs and Technicians. Earn one day's base pay and one retirement point for a few hours work providing Military Funeral Honors for our Veterans. If you are interested, please contact SGM Edward Goetschius, Military Funeral Honors Coordinator, at 609-530-7090 or by e-mail at Edward.goetschius@nj.ngb.army.mil.

Armory Happenings – Listed below are events taking place at your local armory.
Date/Time
Event
Location
12 Nov (6pm-12am)
Pink Tie Ball Fundraiser
Morristown
17 Nov (7-10pm)
18-19 Nov (9am-6pm)
Home for the Holidays Gift Fair
Morristown
20 Nov (9:30am-3:30pm)
Sports Card & Memorabilia Show
11am-2pm
Joey Jay (former Reds and Braves star) will sign autographs ($12 any item)
Bordentown
25-27 Nov (9am-4pm)
Craft Show
Freehold
3 Dec (8:30am-4pm)
Coin Operated Arcade Game Auction
Cherry Hill

Fitness Corner -
Ernie Razzano, Certified Fitness Trainer, ernest.razzano@njdmava.state.nj.us
Purchasing a Treadmill
Now that the weather is starting to turn towards the cooler temperatures, some of you may be considering taking your running activities indoors. For those of you looking into purchasing a treadmill, here are some parameters to follow.
Look for a machine with at least a 400-pound capacity, fat burn program, cardio, and possibly a heart rate interactive program. This means the running deck will incline and decline in response to the level of your heart rate. A running deck size of fifty-five to sixty inches long by approximately twenty inches wide is a good size. The frame should be sturdy and allow for full range of motion. It should have a large and clear LED display. Also, if space is a consideration, you may want a treadmill that can fold up. The motor should be at least 2.5 continuous HP and the rollers should be approximately 2.5 inches in diameter. With regard to the warranty, eventually you will need service on the machine and a manufacturer will only honor the warranty for a home treadmill in a home setting. For some great comparisons and reviews, I recommend you visit http://www.treadmilldoctor.com.

Help is available when facing the new Medicare Part D Prescription Drug Coverage Program.
Many employees are finding themselves confused as they try to assist their parents or elderly relatives facing the new Medicare Part D Prescription Drug Coverage Program -Medicare Part D Prescription Drug Plan (PDP).
In 2005, for the first time in its history, Medicare will be offering prescription drug coverage to every Medicare recipient, regardless of income, under Medicare Part D Prescription Drug Plan.
Enrollment in the program is voluntary and the enrollment period begins on 15 November 2005 and runs through 15 May 2006. Some of the PDPs are free, some PDPs charge a monthly premium. You have to decide which is best for your needs.
The New Jersey State Department of Health and Senior Services, in their Division of Aging and Community Services, has a program call The State Health Insurance Assistance Program (SHIP). SHIP has offices in all 21 counties prepared to assist seniors with making this difficult decision on which Medicare Part D-PDP to choose. County SHIP offices can be found at http://www.state.nj.us/health/senior/ship.shtml. Information can also be obtained by visiting www.medicare.gov on the internet or by calling 1-800-MEDICARE (1-800-633-4227). TTY users should call 1-877-486-2048.

Today is Friday, November 4th. It is the 310th day of the year with 56 days remaining.
On this day in history…
1846 – The patent for the artificial leg is granted to Benjamin Palmer.
1904 – First stadium built specifically for football (Harvard Stadium).
1922 – In Egypt, Howard Carter discovered the entry of the lost tomb of Pharaoh Tutankhamen.
1939 – At the 40th National Automobile Show the first air-conditioned car was put on display.
1970 – Former King Peter II of Yugoslavia died in Denver, Colorado. He was the first European king or queen to die and to be buried in the U.S.
1979 – Iranian militants seized the U.S. embassy in Tehran and took 63 Americans hostage (90 total hostages). The militants, mostly students, demanded that the U.S. send the former Shah back to Iran to stand trial. Many hostages were later released, but 52 were held for the next 14 months.

Thought for the Week –
Election Day is Tuesday, 8 November 2005. Be sure to get to the polls and VOTE!
"As human beings, we are endowed with freedom of choice and we cannot shuffle off our responsibility upon the shoulders of God or nature. We must shoulder it ourselves. It is up to us."
..Arnold Joseph Toynbee, 1889-1975

Call today to volunteer at a Family Readiness Center near you.
If you are able to assist the families of our deployed soldiers and airmen, please call our Family Readiness Center at our toll-free number 888-859-0352.