.
NJ Dept of Military and
Veterans Affairs
Maj Gen Glenn K. Rieth
The Adjutant General
Brig Gen Maria Falca-Dodson
Deputy Adjutant General
_
Contacting us is easy!
Office of the Assistant Commisioner
COL (Ret) Michael B. Smith
Mrs. Laura A. Branham
Phone: (609) 530-6987
Fax:  (609) 530-7109
Email:
branham@njdmava.state.nj.us
We're on the Web!
www.state.nj.us/military
.
Veterans Day
The Department (State and Federal offices) will be closed on Thursday, 11 Nov 04, in observance of Veterans Day.
.
Thought for the day..
"The moon gives you light, and the bugles and the drums give you music, and my heart, O my soldiers, my veterans, my heart gives you love."
…Walt Whitman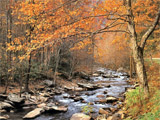 .
.
Presidential Trivia

Andrew Jackson was the first U.S. President to ride in a railroad car.
Franklin D. Roosevelt was the first U.S. President to appoint women to high government posts.
George Washington was the first President to appear on a postage stamp.
John Adams was the first president to live in the White House, and the first President to have a son elected President.
Richard M. Nixon is the only president to have resigned.
Andrew Johnson was the first president to be impeached.
Warren G. Harding was the first President to ride to his Inauguration in an automobile.
Harry Truman was the first President to take office in the midst of a war.
William H. Harrison was the first candidate to have a campaign slogan: "Tippecanoe and Tyler, Too"
Abraham Lincoln was the first President born outside of the original thirteen colonies.
.
.
New Jersey Freedom Loans
What is a Freedom Loan?
* Up to $10,000

* Annual APR 6%

* Term: 5 years (no pre-payment penalty)

* Unsecured Loan (no collateral required)
Who is eligible to apply?
NJ residents who are:
* Members of the National Guard or Reserve

* Mobilized for one year or longer to fight in the Global War on Terrorism (GWOT) – excluding routine training.
Or
* Served 90 or more consecutive days in the GWOT on federal or state active duty (excluding routing training) and have received orders extending cumulative active duty a year or longer.
How do I apply?
* Contact participating banks. Call or visit your local branch office to obtain an application.

* Guardmembers, Reservists, or family members with Power of Attorney must submit copies of current mobilization orders with the bank's Freedom Loan application.
Current participants:
Commerce Bank
1-888-751-9000
Credit Union of NJ
609-538-4061, ext. 401
First Morris Bank & Trust
1-888-530-2265
Fleet
1-800-841-4000
Manasquan Savings Bank
732-223-4450
North Jersey Federal
Credit Union
1-888-78NJFCU
Peapack-Gladstone Bank
(908) 719-BANK
Pennsville National Bank
856-678-6006
PNC
1-866-PNC-4USA
Sovereign Bank
1-877-391-6365
Sun National Bank
1-800-691-7701
--
?
There are only three words in the standard English language that start with the letters "dw."
Can you name them without consulting Mr. Webster?
Answer:
The three "dw" words are:
1. Dwarf
2. Dwell
3. Dwindle
Division of Veterans Programs' October Report –
The Division of Veterans Programs announced that this Department's Veterans Service Officers assisted 4, 122 veterans and filed a total of 259 new claims for veterans. 286 Award Letters were received and a total of $4,889,339 was awarded to our state's veterans and their families.
On behalf of the State of New Jersey, the Division of Veterans Programs presented 212 Korean Service Medals, 332 Distinguished Service Medals, 127 Vietnam Service Medals, and 32 Meritorious Service Medals to deserving veterans during the month of October.

NJ National Guard Civil Support Team (CST) is at 100% strength.
Good new for the New Jersey National Guard and the State of New Jersey – the 21st Civil Support Team (CST) is at 100% strength. The team is also in receipt of about 85% of its equipment. Twenty out of the 22 members have completed 85% of their institutional training, with 18 members completing a two-month school at Fort Leonard, Missouri. The team will now begin an aggressive collective training cycle in preparation for certification. The 21st CST is located on Fort Dix, New Jersey.

The Air Force Spouse Pin Program introduced.
The Secretary of the Air Force and the Air Force Chief of Staff recently announced the Air Force Spouse Pin Program. The Air Force Spouse Pin, a blue star cradled in the Air Force symbol, is a contemporary adaptation of a wartime tradition. Beginning with World War I, families hung service flags in their windows to display a blue star for each family member serving in the Armed Forces. Today, the pin is given to the wives and husbands of America's Airmen and civilians in appreciation of the sacrifices they make for their spouse's service. This program is available to any Airman who is active duty, Guard or Reserve. In addition, any Air Force civilian employee is eligible to participate. Visit your Guardians of Freedom website at http://www.yourguardiansoffreedom.com and follow the instructions to register your spouse and order the pin.

Veterans Day Services planned at BG William C. Doyle Cemetery.
A Veterans Day Service will be held at the BG William C. Doyle Veterans Memorial Cemetery on Thursday, 11 November 2004, at 11:00 a.m. Everyone is welcome to attend. A flag retirement ceremony will be included in the services.

Governor's Annual Coat Drive is underway.
The Annual Coat Drive was kicked off this week and will run through 18 November 2004. Each of our Department's facilities will have a designated drop-off point for your discarded coats. Take a few moments this weekend to clean out your closets and bring in those unwanted coats. You can fell the fall chill in the air and you know winter isn't far behind. Help someone less fortunate keep a bit warmer this winter.

Town Hall Meeting and Oktoberfest were a great success.
MG Glenn K. Rieth, The Adjutant General, held a Town Hall meeting with the employees of the Lawrenceville Headquarters on Friday, 29 October 2004. The TAG updated the employees on our troop deployments and provided them with a status report on the rehabilitation efforts at the Headquarters Building. Following the Town Hall meeting, the employees participated in a very enjoyable Oktoberfest celebration, highlighted by German music and a pig roast.

New Jersey's World War II Memorial Site dedication is planned for 10 November 2004
The New Jersey World War II Memorial Commission and the Department of Military and Veterans Affairs will unveil the Memorial's design on Wednesday, 10 November 2004, at 1 p.m.
World War II was by all accounts the greatest victory for the United States – along the front lines and the Homefront. Every individual alive during this period of history was involved.
Now America is slowly saying goodbye to its greatest generation of citizens. The State of New Jersey is taking the initiative to honor and remember them by commemorating a Memorial in Trenton, across from the State House in Veterans Park.
Fittingly, the theme for New Jersey's WWII Memorial is "Victory." The memorial hopes to honor and pay tribute to the many sacrifices made during WWII and celebrate the greatest victory our country has ever known.

Upcoming Fall events at our local armories.
5 Nov
Bead Show
Cherry Hill Armory
10 Nov
Tool Show
Woodbridge Armory
12 Nov
Craft Show
Westfield Armory
13 Nov
Tool Show
Riverdale Armory
13 Nov
Rug Show & Sale
Flemington Armory
17 Nov
"Home for the Holidays" Gift Fair
Morristown Armory
20-21 Nov

Sports Memorabilia Show
(Benefiting the Somerset Armory's Family Readiness Group)


Somerset Armory

Part-time opportunities available in Military Funeral Honors Program.
The New Jersey Army National Guard Military Funeral Honors Program has several part-time employment opportunities immediately available across the state for TDGs and Technicians. Earn one day's base pay and one retirement point for a few hours work providing Military Funeral Honors for our Veterans. If you are interested, please contact SFC Raymond Denson, Military Funeral Honors Coordinator, at 609-530-7090 or by e-mail at Raymond.Denson@nj.ngb.army.mil.

Veterans to be honored at upcoming Medal Ceremonies.
The following ceremonies have been scheduled to honor our State's veterans.
18 Nov
11 a.m. & 1 p.m.

Distinguished and Meritorious Service Medals
Korean Service Medal

Toms River Elks
600 Washington St., Toms River, NJ

Dec (TBD)
11 a.m. & 1 p.m.

Distinguished and Meritorious Service Medal
Vietnam Service Medal
Salem County Community College

Sports Memorabilia Show to benefit the families of deployed soldiers.
On Saturday, November 20 2004, from 9 a.m. – 5 p.m., the National Guard Armory in Somerset, NJ, will host a sports memorabilia show with 14 athletes present to sign autographs. Proceeds from the event will benefit the Armory's Family Readiness Group, who provides support to the families of Guard members who have been deployed overseas.
The show will feature more than 20 tables of memorabilia for sports fans to peruse. The Somerset Armory Family Readiness Group will also have a table with t-shirts, yellow ribbon magnets, and other items for sale. Admission to the show is $6.
Eight athletes from the New York Jets, Giants, Mets and Yankees, will be available to sign autographs that will cost between $10-$30 dollars.
For a schedule of athlete's appearances, to reserve table space, or for additional information, call 845-624-4068 or 866-477-6789 (GT Sports) or the Family Assistance Center at 732-937-6290.

Toms River Patriotic Rally & Troop Sendoff – 7 November 2004
Deploying soldiers of the 3rd Battalion 112th Field Artillery at the Toms River Armory will be honored at a patriotic rally and sendoff ceremony on 7 November 2004. The ceremonies will be held at the Ritacco Center, located in Toms River at High School North, 1245 Old Freehold Road just off Bay Avenue. See www.RitaccoCenter.com for directions. Doors will open at 1:15 p.m. and the program will begin promptly at 2:00 p.m. Come out and honor these everyday citizen-soldiers, who are leaving their full-time jobs and families to answer the call of duty. Come out and show your support!

McCormick and Schmick's Restaurants will host Veterans Appreciation Dinner.
McCormick and Schmick's Restaurant is again hosting a Veterans Appreciation Dinner on Sunday, November 7, 2004, in their facilities across the country. Locally, McCormick and Schmick have restaurants located in Hackensack, NJ; Bridgewater, NJ; New York, NY; and Philadelphia, PA. Every veteran (including active duty, reserve, and National Guard) is invited to receive a free entrée from a selected menu.

Thanksgiving Dinner planned for families of deployed military.
On 13 November 2004, at 3:00 p.m., the Cookstown VFW, located just behind Vintage Plaza outside of the McGuire 24-Hour Gate, is hosting a Thanksgiving Dinner with all of the trimmings for any military family whose member is currently deployed. Please RSVP to the Family Readiness Center, 108th ARW, not later than 5 November 2004, at 609-754-4479.

Today in History...
Today is Friday, November 5th, the 310th day of the year with 56 days remaining.
1872 – In the U.S., Susan B. Anthony was fined $100 for attempting to vote in the presidential election. She never paid the fine.
1935 –Parker Brothers Company introduced the game, "Monopoly."
1940 – U.S. President Roosevelt won an unprecedented third term in office.
1959 – The American Football League was formed
1974 – Ella T. Grasso was elected Governor of Connecticut. She was the first woman in the U.S. to win a governorship without succeeding her husband.
1994 – Former U.S. President Reagan announced that he had Alzheimer's disease.
1998 – Scientists published a genetic study that showed strong evidence that Thomas Jefferson fathered at least one child of his slave, Sally Hemings

Gifts from the Homefront –
Since the Army and Air Force Exchange Service (AAFES) began its "Gifts from the Homefront" program last year, people from all walks of life have rallied around America's troops by contributing $406,745 toward the purchase of gift certificates designed to lift the morale of deployed troops around the world, said officials at AAFES Headquarters. The certificates, which can be purchased by any individual or civic organization, allow service members to purchase items of necessity and convenience at PX and BX facilities around the world. "Gifts from the Homefront" certificates can be addressed to "any service member" or individual service members. Because the gift certificates can be use for merchandise already stocked at contingency locations, "Gifts from the Homefront" are a safe alternative to traditional care packages that can strain the military mail system and present force protection issues. Those wishing to send a "Gift from the Homefront" can simply log on to the AAFES website, www.aafes.com, or call 877-770-4438 toll-free to buy gift certificates in $10 or $20 denominations. From there, the "Gift from the Homefront" may be sent to an individual service member designed by the purchaser or distributed to "any service member" through the USO, American Red Cross, Air Force Aid Society, or Fisher House.

Are you an Air Force ROTC Grad?
Are you an Air Force ROTC graduate interested in assisting the NJ Air National Guard's 108th Air Refueling Wing with Recruiting and Retention? The 108th Recruiting and Retention Team is looking for graduates to "adopt" one of the many local colleges and universities. Here's your chance to re-connect to your cadet days and be back on campus. If this sounds like something you would be interested in, call our Public Affairs Office at 609-724-4173 or write us at pa.108arw@njmcgu.ang.af.mil.

NJ Vietnam Veterans' Memorial and Vietnam Era Education Center's upcoming event schedule.
The New Jersey Vietnam Veterans Memorial will host a Veterans Day Ceremony on Thursday, 11 November 2004, at 11 a.m.. The keynote speaker will be Frank M. McDonough, Esq. of Oakhurst, NJ and Lake Worth, Florida, who is a retired environmental attorney and former maritime advisor to Governor Christie Whitman. He retired from a 22-year Marine Corps career in 1978 and served four tours in Vietnam.
Four veterans will be inducted into the "In Memory" Program, which honors those who served in Vietnam and returned home only to die as a result of their tour, but whose names are not on the Memorial. The four inductees are:
James Lorenzo, US Army, of Jersey City, who died November 19, 2003.
Thomas J. Pascal, US Army, of Port Reading, who died May 15, 2003.
William J. Steele, US Marine Corps, of Bayville, who died April 8, 2004.
James L. Tomasulo, Jr., US Army, of Newark, who died April 23, 2003.
| | | |
| --- | --- | --- |
| 11 Nov | 11 a.m. | Veterans Day Program |
| 4 Dec | 6 p.m. | Holiday Lighting Ceremony |
| 11 Dec | 1 p.m. | Author Lecture – James Parker Wollner – The Bamboo Shoot: The Story of the 2nd Airboat Platoon |
For more information about any of these events, please call the NJ Vietnam Veterans Memorial Foundation office at (732) 335-0033.
The Vietnam Era Educational Center is located adjacent to the NJ Vietnam Veterans' Memorial off the Garden State Parkway at Exit 116.

DMVA's Fitness Corner – by Ernie Razzano, Certified Fitness Trainer
The Five Rules of Performance Nutrition
There are some simple truths about eating and exercise that seem to have been overlooked. These five rules apply to everyone: sedentary or active, young or old, in or out of shape.
Rule One: Always eat at least five times a day. Two or three meals are simply not enough. It is permissible to regard two of these meals as "snacks," provided they contain sufficient calories to get you to your next meal, and they are comprised of the appropriate ratio of macronutrients as described in Rule Two.
Rule Two: In planning each of your daily meals (or snacks), a caloric ratio of approximately 1 part fat, 2 parts protein, and 3 parts carbohydrates is a good place to begin. However, as you will see in Rule Three, this is just an estimate for average people.
Rule Three: When you sit down to eat, ask yourself, "What am I going to be dong for the next three hours of my life?" If you nap, eat fewer carbohydrate foods; if you plan to train, eat more carbohydrate foods. In other words, adjust your carbohydrates up or down, depending upon anticipated energy count.
Rule Four: You cannot lose fat quickly and efficiently unless you are in a negative calorie balance: taking in fewer calories that you are utilizing, Neither can you gain muscle tissue quickly and efficiently unless you are in a positive calorie balance; taking in more calories that you would need to maintain your current weight. You must alternate periods of negative calorie balance with periods of positive caloric balance.
Rule Five: it is almost impossible to get all of the nutrients your body needs to remain healthy and active from food alone, particularly if you are on a diet. Therefore, it is important to supplement your diet with vitamins, minerals, and other carefully selected substances to ensure maximum progress toward your fitness, health, muscle-building, and fat-loss goals. Always consult your doctor before and while you are on a supplement program.

Family Programs Event Calendar
Listed below are the events being planned by the Family Readiness Groups throughout the state.
Date
Event
Location
Contact/Phone
6 Nov
Baby Shower
Teaneck Armory
SFC Minnie Hiller

7 Nov
1300-1500

Picture with Santa
Co C, 1/114th
Burlington Armory

Jacalyn Hicks
856-764-3001

7 Nov
1400-1515

Patriotic Rally and Troop Sendoff
Ritacco Center
Bernard Viggiani
732- 232-4020

11 Nov
1900-2100


Veterans Day Concert
50th MSB

Westwood Veterans Memorial Park

SFC Minnie Hiller
609-847-1475

13 Nov
0800-1200

Pancake Breakfast
1/114th

Woodbury Armory

Cheryl Betten
609-722-1157

13 Nov
1200-1500

Children's Craft Fair
Freehold Armory

Chris Branca
609-971-3711


14 Nov
700

Bus trip to Radio City
Co B 50th MSB
Dover Armory

Heather Burns
973-764-8413

19 Nov
1800

Soccer

Deployed Family Day

Teaneck Armory

SFC Minnie Hiller
609-847-1475

20 Nov
1400-1700

A/B/E 2-113th INF
(Holiday Ornament)

Newark Armory

SGT Diaz
201-344-4736


20 Nov
0900-1400

Purse Party
HQ 2/113th
Riverdale Armory

Mrs. Dalloway
973-296-7692

20-21 Nov
1000-1700

Sports Memorabilia Show (DISCOM FRG)
Somerset Armory
Joyce Rochelle
732-267-6960

21 Nov
1100-1400

Thanksgiving Dinner
50th SBM
American Legion
Dover, NJ

Heather Burns
973-764-8413

26 Nov
1745

Bus Trip to Atl City
Freehold Armory

Chris Branca
609-971-3711

30 Nov
1800-2200

Beef Steak & Chinese Auction
American Legion Post 170
Rochelle Park, NJ

SFC Minnie Hiller
609-847-1475

30 Nov 04
1800-2200

Tree Lighting in NYC
Co B, 50th MSB

Pick-up at Dover Armory

Heather Burns
973-764-8413

Call today and volunteer to help at a Family Readiness Center near you.

As the New Jersey National Guard deploys soldiers and airmen around the globe, the families that are left behind need our support and assistance. Can we count on your help? Please call your local Family Readiness center and volunteer.
To reach any NJ National Guard Family Assistance Center
Call toll free 888-859-0352