.
NJ Dept of Military and
Veterans Affairs
Maj Gen Glenn K. Rieth
The Adjutant General
Brig Gen Maria Falca-Dodson
Deputy Adjutant General
Col (Ret) Stephen G. Abel
Deputy Commissioner for Veterans Affairs
-
Contacting us is easy!
Office of the Assistant Commissioner
Col (Ret) Michael B. Smith
Mrs. Laura A. Branham
Phone: (609) 530-6987
Fax: (609) 530-7109
Email:
branham@njdmava.state.nj.us
We're on the Web!
http://www.nj.gov/military
The NJ National Guard Needs You!
Here is our featured
Job of the Week
Self-Propelled Field Artillery Turret Mechanic (45D)
The self-propelled field artillery turret mechanic performs unit maintenance of carriage-mounted armament, associated fire control, and related systems on all self-propelled field artillery weapon systems. Diagnoses malfunctions of troubleshoots and performs other unit maintenance on carriage-mounted armament, associated fire control, and related systems and components on all self-propelled field artillery weapon systems.
If you're interested in an exciting job opportunity,
contact your Recruiting Office at
1-800-792-8396
.

.

Veterans' Organizations
Contact Information

State Veterans Service Council
Mr. Richard Clark
RJClark21@msn.com

NJ Advisory Committee for Women Veterans
Mrs. Anna Hoffman
hoffmanannem@aol.com

BG Willam C. Doyle Cemetery Advisory Council
Mr. William Rakestraw
warjrnj@msn.com

-

Veterans Hotlines

Benefits & Entitlements
1-888-8NJ-VETS
(1-888-865-8387)

Mental Health
1-866-VETS-NJ4
(1-866-838-7654)

-

New Jersey Freedom Loans

What is a Freedom Loan?

* Up to $10,000

* Annual APR 6%

* Term: 5 years (no pre-payment penalty)

* Unsecured Loan (no collateral required)

Who is eligible to apply?

NJ residents who are:

* Members of the National Guard or Reserve

* Mobilized for one year or longer to fight in the Global War on Terrorism (GWOT) – excluding routine training.

Or

* Served 90 or more consecutive days in the GWOT on federal or state active duty (excluding routing training) and have received orders extending cumulative active duty a year or longer.

How do I apply?

* Contact participating banks. Call or visit your local branch office to obtain an application.

* Guardmembers, Reservists, or family members with Power of Attorney must submit copies of current mobilization orders with the bank's Freedom Loan application.

Current participants:

Commerce Bank
1-888-751-9000

Credit Union of NJ
609-538-4061, ext. 401

First Morris Bank & Trust
1-888-530-2265

Manasquan Savings Bank
732-223-4450

North Jersey Federal
Credit Union
1-888-78NJFCU

Peapack-Gladstone Bank
(908) 719-BANK

Pennsville National Bank
856-678-6006

PNC
1-866-PNC-4USA

Sovereign Bank
1-877-391-6365

Sun National Bank
1-800-691-7701

-

-Autumn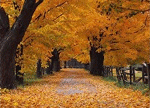 Autumn
When the trees their summer splendor
Change to raiment red and gold,
When the summer moon turns mellow,
And the nights are getting cold;
When the squirrels hide their acorns,
And the woodchucks disappear;
Then we know that it is autumn
Loveliest season of the year.
--

Farewell Ceremony for the Reconnaissance Surveillance Target Acquisition Battalion to be held 13 October 2005.
The public is invited to join family and friends at a farewell ceremony for local National Guard members who are being deployed to Iraq.
The ceremony for the Reconnaissance Surveillance Target Acquisition Battalion is scheduled for Thursday, October 13, 2005 at 10 a.m. and will be held at the Vineland Armory.
These are trying times for both our National Guard soldiers and their family members and your show of support is appreciated.

National Guard Bureau (NGB) acknowledges USPFO's Purchasing & Contracting Section one of the best in the nation.
Congratulations to the employees in Purchasing and Contracting for exceeding NGB's Fiscal Year 05's Acquisition Goals (Metrics). Not only did they exceed NGB's goals, but they were named as one of the "Best Practice" states to call or benchmark with. In other words, call New Jersey because they do it right! NGB-AQ (Acquisition Office) measures six separate acquisition categories for contracting supplies/services. During FY 05, Purchasing & Contracting was listed in the Top Five in three of the six categories. Congratulations to CPT Maldonado and his entire team for their success and a job well done!!!

Special Thanks from Veterans Haven to the Township of Maple Shade, NJ.
Special thanks to the Honorable Joseph Andl, Mayor of the Township of Maple Shade, Councilmen Jack Galloway, Lou Manchello, James Fletcher, and Councilwoman Claire Volpe, who recently approved the sale of three used township vehicles to this Department for $1.00 each. These vehicles will be given to three current Vets Haven residents and will enable them to find better jobs and enhance their quality of life. Thank you so much for your support of our veterans!

New Jersey was well represented at the 21st annual Army 10 Miler.
New Jersey sent a contingent of 12 runners to the Army 10 Miler in Washington, DC, on Sunday, 2 October 2005. Unfortunately, the race was marred by a bomb scare on the 14th Street Bridge that forced race officials to re-route the runners at Mile Marker 7. Approximately 20,000 runners were forced to run 11-11 ½ miles, not the 10 miles that they were mentally and physically prepared to run. The Military District of Washington declared it would not be considered an official race. There were no official times or order of finish or awards for the runners. Listed below are the names of New Jersey's 10+ Mile finishers:
COL Slavin, JFHQ
SGT Christy, 2-102
LTC Mulquees, SRA
SSG Hutchinson, CAV
LTC Devery, RRC
SSG Chapman, RRC
LTC Lawler, JFHQ-IG
SFC Grey, JFHQ G1
MAJ Beale, 57th TC
SFC Prieto, PSB
MSG Estrada, RTSM
MSgt Harbison, PAO
SFC Brandinelli, RTSM
CW4 (Ret) C. Perron
SGT Gonzalez, JT2DC
SFC (Ret) Y. McGuire
LTC Dennis Devery and Recruiting and Retention are commended for having a tent set up at the finish line complete with plenty of R&R material and displays. This not only game the New Jersey runners a place together before the race and secure their belongs. It also became a focal point for prior service and active duty soldiers to learn about the opportunities in the New Jersey National Guard.

Governor's Annual Coat Drive is set to begin.
As the cool weather approaches this weekend and you begin to clean out your closets, please remember those less fortunate. The Governor's Annual Coat Drive is scheduled to begin on October 25th and run until November 15th. Collection boxes will be available in many of our facilities for your convenience. If you require assistance or additional information, please contact Laura Branham or Terry Dearden, who are serving as this year's Chairmen of the drive. They can be reached at 609-530-6987/6893 or via e-mail at laura.branham@njdmava.state.nj.us or terry.dearden@njdmava.state.nj.us.

2005 Mega Job Fair scheduled for Tuesday, 11 October 2005.
The New Jersey Department of Labor & Workforce Development, Local One Stop Career Centers, and New Jersey Army National Guard cordially invite you to attend the 2005 Mega Job Fair. The event is scheduled for Tuesday, October 11th from 10 a.m. to 2 p.m. at the Somerset national Guard Armory located at 1060 Hamilton Street in Somerset, New Jersey. Over 500 employers have received a personal invitation to this event. There will be 160 employers' tables at the event, and these employers will be looking for job seekers in the areas of: Information Technology, Computers, Management, Operations, Manufacturing, Administrative, Sales, Health Care, Production, Food & Lodging, Financial, Education, Pharmaceutical, Engineering, Community and Social Services, Protective Services, Real Estate, Telecommunications, and Customer Service.
Special Guest Speakers will be Congressman Mike Ferguson and MG Glenn K. Rieth. For more information, contact Lou Molnar at 908-704-3000 or 908-704-3015 or via email at Louis.Molnar@dol.state.nj.us.

Transformation of the Air Force Security Forces.
Over the years, the mission of the Air Force Security Forces has changed, and the career field is again going through a transformation since the events of 2001. These alterations will be evident to anyone visiting an Air Force installation and will also impact many airmen who ay be assigned as security augmentees.
The security career field has been stressed for many years. The active ranks are thin, and mission requirements nearly exceed the available manpower. The Air Force intends to make several adjustments to the career field and to base security measures that will be noticeable to everyone. The most visible change will be at the installation gates. New main gates are being constructed nationwide with pop-up barriers, search areas, and serpentine routes. Augmentees or contract (non-military) security will become common at most stateside gates. Support functions such as pass and registration, fingerprinting, and security clearance processing are also transitioning to contract employees to free up security forces personnel for other duties and deployments. Although the 108th Air Refueling Wing will maintain security forces combat arms troops, many other units will soon see the use of non-military instructors to teach marksmanship and run the ranges.
Your 108th Security Forces Squadron's mission is to prepare and train for mobilization and forward deployment to provide perimeter or installation force protection abroad. We also have specialists who deploy on Phoenix Raven (AMC aircraft protection for trips to locations without US installations) and other unique missions. Aside from our mobility role, we remain dedicated to supporting the 108th ARW by providing force protection and weapons training, security clearance support and liaison with the host 305th unit on security matters.

Trenton Titans hockey team will salute veterans on Saturday, 22 October 2005.
The Trenton Titans will salute veterans, the military and their family members on Saturday, 22 October 2005, during their game against the Wheeling Nailers at the Sovereign Bank Arena in Trenton, NJ.
Tickets will be offered to group and family members at $8.50 (a savings of $3.50 per ticket off of day of game price). Reserved sections will be set up for veterans and military groups, and these groups will be recognized during the Titans game.
Come join the Titans as they salute our veterans and the military, and raise the Kelly Cup Banner to ring in the 2005-2006 hockey season!
Deadline to order tickets is October 14th. To book your group or for more information, contact Dan Weiss at 732-458-8828.

Philadelphia Eagles - National Guard Appreciation Day
The Philadelphia Eagles announced that on Saturday, October 15, 2005, they would hold "National Guard Appreciation Day" under the tent at the Cherry Hill Armory from 9:00 a.m. to 4:30 p.m.
Attendees will meet Eagles' players, Jon Runyan, Hank Fraley, Artis Hicks, and Shawn Andrews. Also attending the event will be NFL Films President, Mr. Steve Sabol. Military ID will be required for admission.

Enlisted Association of the National Guard announces Enlisted Conference.
The Enlisted Association of the NJ National Guard is proud to announce the Enlisted Conference at the Clarion Hotel & Conference Center in Atlantic City West. The Conference will be held 7 thru 9 October 2005. During the Conference we honor our Outstanding Soldiers and Airmen. There are various plans available. Friday night is the Halloween Masquerade Ball with Tex-Mex Buffet, and Saturday is the Formal Evening Ball with dinner and dancing. For additional information, contact SGM (Ret) Jerome Zebrowski at 609-214-6959 or e-mail jcptfalc@aol.com or SGM Edward Goetschius at 609-965-1972 or e-mail esgtmaj@comcast.net or www.EANG-NJ.org to get an application, plans and other activities offered. Thank you for your support!

Salvation Army – Operation Red Shield.
Operation Red Shield is a fully funded program run by the Salvation Army to meet the emergency needs of our deployed service personnel and their dependents. If anyone needs assistance or additional information on Operation Red Shield, please call 888-302-6100 or 888-247-0100. Full program details can also be viewed at www.salvationarmynewjersey.org.

NJ Vietnam Veterans' Memorial and Vietnam Era Educational Center's upcoming event schedule.
15 Oct, 1pm -
"Who Knew? Reflections on Vietnam (by an American Red Cross "Donut Dolly" in Vietnam). Author lecture by Vietnam Veteran (civilian) J. Holly Watts.
21 Oct, 8am - 3pm
Decades Later: Remembering America's War in Vietnam. Seventh Annual Forum on the Vietnam Era. Keynote Address by Lt Col Jim Kean, USMC (Ret) Commander of the Security Guard Force at the U.S. Embassy in Saigon during the April 1975 evacuation. Pre-Registration required.
27 Oct, 6pm
Salute to Patriotism – Third Annual Gala. Keynote Address by General Anthony Zinni, USMC (Ret) former head of Central Command for U.S. forces in the Middle East. Pre-Registration required.
11 Nov, 11am
Veterans Day Ceremony
17 Dec, 6pm
Holiday Lighting Ceremony
For more information about any of these events, please call the NJ Vietnam Veterans Memorial Foundation office at (732) 335-0033.
The Vietnam Era Educational Center is located adjacent to the NJ Vietnam Veterans' Memorial off the Garden State Parkway at Exit 116.

Part-time opportunities in Military Funeral Honors Program.
The New Jersey Army National Guard Military Funeral Honors Program has several part-time employment opportunities immediately available across the state for TDGs and Technicians. Earn one day's base pay and one retirement point for a few hours work providing Military Funeral Honors for our Veterans. If you are interested, please contact SGM Edward Goetschius, Military Funeral Honors Coordinator, at 609-530-7090 or by e-mail at Edward.goetschius@nj.ngb.army.mil.

Armory Happenings – Listed below are events taking place at your local armory.
Date/Time
Event
Location
9 Oct (8:30am - )
Nascar Collectibles
Bordentown
21 Oct (6-9pm)
22 Oct (10am-6pm)
23 Oct (10am-5pm)
Kiwanis Craft Fair
Morristown
22 Oct (8:30am-4pm)
Coin Operated Arcade Game Auction
Cherry Hill
23 Oct (9:30am-3:30pm)
Sports Card & Memorabilia Show
11am - 2pm
Brooks Robinson (Orioles/Hall of Famer) will sign autographs - $35 & up
Grant Jackson (former Orioles) - Will sign autographs $12 (any item).
Visit njsportspromotions.com for more info.
Bordentown
12 Nov (6pm-12am)
Pink Tie Ball Fundraiser
Morristown
17 Nov (7-10pm)
18-19 Nov (9am-6pm)
Home for the Holidays Gift Fair
Morristown
20 Nov (9:30am-3:30pm)
Sports Card & Memorabilia Show
11am-2pm
Joey Jay (former Reds and Braves star) will sign autographs ($12 any item)
Bordentown
25-27 Nov (9am-4pm)
Craft Show
Freehold
3 Dec (8:30am-4pm)
Coin Operated Arcade Game Auction
Cherry Hill

Fitness Corner –
Winter Blues
Possibly as many as one in five Americans suffer from seasonal affective disorder (SAD), or the winter blues, a condition that is linked to the decreased daylight hours and longer periods of darkness during the fall and winter months.
The exact cause of the disorder is unknown, but it's thought to have something to do with a biochemical imbalance of the hormones melatonin and serotonin in the brain. Women are known to be more vulnerable to the disorder than men.
Symptoms of SAD include excessive sleeping, overeating, and a lack of interest in social interactions as well as sadness or other depressive feelings combined with irritability. Once the longer daylight hours return all these symptoms normally go into remission.
People who are severely impacted by SAD may, in some cases, also develop suicidal feelings.
Treatment for seasonal affective disorder can be as simple as taking a long walk outside during daylight hours, increasing one's exposure to the sun. More severe cases of SAD may require several hours of daily light therapy, psychotherapy or antidepressants.

Today is Friday, October 7th. It is the 281st day of the year with 84 days remaining.
On this day in history…
1765 – Nine American colonies sent a total of 28 delegates to New York City for the Stamp Act Congress. The delegates adopted the "Declaration of Rights and Grievances."
1913 – For the first time, Henry Ford's entire Highland Park automobile factory was run on a continuously moving assembly line when the chassis was added to the process.
1956 – A U.S. House subcommittee began investigations of allegedly rigged TV quiz shows.
1963 – U.S. President Kennedy signed a nuclear test ban treaty with Britain and the Soviet Union.
1994 – President Clinton dispatched an aircraft carrier to the Persian Gulf when Iraqi troops were spotted moving toward Kuwait. The U.S. Army was also put on alert.
2003 – Arnold Schwarzenegger was elected Governor in the recall election of California Governor Gray Davis.

Note to NJ National Guard retirees –
Please note change of e-mail address for COL (Ret) Venticinque.
Recently, COL (Ret) Carmen Venticinque, who is a NJ Army National Guard retiree, sent out an email to about 50 retirees of both the Army and Air National Guard asking if they would be interested in being included as an addressee in a group e-mail in which he would put out information of interest to New Jersey National Guard retirees. Within a few days he received over 100 additional names and email addresses to include in the group. He now has close to 200 email addresses for retirees. He will put all names in the group, however, those wishing to opt out after receipt of their first group email can do so simply by notifying COL Venticinque. The overwhelming response and positive comments received from retirees ranging from General Officers to Senior Enlisted personnel is solid evidence of their interest in not only their fellow retirees, but what is currently happening in our New Jersey national Guard. COL Venticinque can be reached at colcav25@verizon.net. To protect the privacy and integrity of the list, addresses will be listed as "undisclosed recipient" or placed on the "Bcc" line.

Columbus Day will be celebrated on Monday, 10 October 2005.
All State offices will be closed on Monday in celebration of Columbus Day.
Did you know?
In fourteen hundred and ninety-two, Columbus sailed the Ocean blue. He also sailed in 1493, 1498, and 1502. In the course of his four voyages, Christopher Columbus lost nine ships. They were:
1492 – The Santa Maria, the flagship on his first and most remembered voyage, was grounded on a reef and sank. Christopher Columbus used the remains of the ship to build a fort on shore, which he named La Navidad (Christmas).
1494 and 1495 – The Mariagalante, Gallega, San Juan, and Cardera were destroyed during storms on Columbus' second voyage. Only the Nin? survived. No wonder it was Columbus' favorite vessel.
1503 – The Gallega and Vizcaina were abandoned by Columbus near Panama.
1503-1504 – The Capitana and Santiago de Paolis were badly damaged and abandoned in what is known today as St. Ann's Bay, Jamaica.

Call today to volunteer at a Family Readiness Center near you.
If you are able to assist the families of our deployed soldiers and airmen, please call our Family Readiness Center at our toll-free number 888-859-0352.
-

Quotes
It looks like we're in for a rainy weekend, and in the words of country singer Dolly Parton,
"The way I see it, if you want a rainbow, you gotta put up with the rain."