.
NJ Dept of Military and
Veterans Affairs
Maj Gen Glenn K. Rieth
The Adjutant General
Brig Gen Maria Falca-Dodson
Deputy Adjutant General
Col (Ret) Stephen G. Abel
Deputy Commissioner for Veterans Affairs
-
Contacting us is easy!
Office of the Assistant Commissioner
Col (Ret) Michael B. Smith
Mrs. Laura A. Branham
Phone: (609) 530-6987
Fax: (609) 530-7109
Email:
branham@njdmava.state.nj.us
We're on the Web!
http://www.nj.gov/military
.

.

Veterans' Organizations
Contact Information

State Veterans Service Council
Mr. Richard Clark
RJClark21@msn.com

NJ Advisory Committee for Women Veterans
Mrs. Anna Hoffman
hoffmanannem@aol.com

BG Willam C. Doyle Cemetery Advisory Council
Mr. William Rakestraw
warjrnj@msn.com

-

Veterans Hotlines

Benefits & Entitlements
1-888-8NJ-VETS
(1-888-865-8387)

Mental Health
1-866-VETS-NJ4
(1-866-838-7654)

-

New Jersey Freedom Loans

What is a Freedom Loan?

* Up to $10,000

* Annual APR 6%

* Term: 5 years (no pre-payment penalty)

* Unsecured Loan (no collateral required)

Who is eligible to apply?

NJ residents who are:

* Members of the National Guard or Reserve

* Mobilized for one year or longer to fight in the Global War on Terrorism (GWOT) – excluding routine training.

Or

* Served 90 or more consecutive days in the GWOT on federal or state active duty (excluding routing training) and have received orders extending cumulative active duty a year or longer.

How do I apply?

* Contact participating banks. Call or visit your local branch office to obtain an application.

* Guardmembers, Reservists, or family members with Power of Attorney must submit copies of current mobilization orders with the bank's Freedom Loan application.

Current participants:

Commerce Bank
1-888-751-9000

Credit Union of NJ
609-538-4061, ext. 401

First Morris Bank & Trust
1-888-530-2265

Manasquan Savings Bank
732-223-4450

North Jersey Federal
Credit Union
1-888-78NJFCU

Peapack-Gladstone Bank
(908) 719-BANK

Pennsville National Bank
856-678-6006

PNC
1-866-PNC-4USA

Sovereign Bank
1-877-391-6365

Sun National Bank
1-800-691-7701

-

-Autumn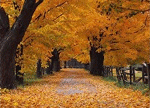 Autumn
When the trees their summer splendor
Change to raiment red and gold,
When the summer moon turns mellow,
And the nights are getting cold;
When the squirrels hide their acorns,
And the woodchucks disappear;
Then we know that it is autumn
Loveliest season of the year.
-
-
-
NJ ChalleNGe pays tribute at Tomb of the Unknowns.
Last Friday, 4 November 2005, representatives of the NJ National Guard's ChalleNGe Youth Program had the honor of paying tribute at the Tomb of the Unknowns in Washington, DC. Four cadet Student Council members and the Director, COL (Ret) Kenneth Prossick, had the distinct privilege of laying a wreath in a formal ceremony at the Tomb of the Unknowns. The New Jersey ChalleNGe Youth Program is extremely grateful for this once in a lifetime opportunity.

November 6-12 designated as National Veterans Awareness Week.
National Veterans Awareness Week complements Veterans Day, educating as well as commemorating the contributions and sacrifices of those who have served in peacetime and in conflict. The Defense Department statistics report 1.4 million personnel are on active duty, and another 1.2 million serve in the Guard and Reserve. And, more than 470,000 military personnel serve overseas or afloat.
"On Veterans Day, and in the days ahead, we ask every American to find a way to thank the men and women defending our freedom," said President Bush. "By flying a flag, thanking a veteran, or expressing gratitude to family members of our troops, you can show your support."

You're invited - 63rd Army Band and 112th Field Artillery Association celebrate Veterans Day!
Join the 112th Field Artillery Association and the 63rd Army Band as they celebrate the service and sacrifice of our citizen soldiers in the defense of our country. To commemorate our veterans and the 60th anniversary of the end of World War II, a concert will be held on the Drill Floor at the Lawrenceville National Guard Armory beginning 11 a.m. There will also be an artillery salute and museum tours will be available.

Military postal agency offers holiday mailing advice.
"Pack it well" and "mail it early" are two tips a military postal official offered for holiday mail being sent to servicemembers overseas. The Defense Department recommended the following mailing deadlines:
* November 12 for parcel post items headed overseas to APO and FPO ZIP codes.
Deadlines for other mail classes continue with:
* November 26 for space-available mail
* December 3 for parcel-airlift mail
* December 10 for priority mail
* December 19 for express mail.
Here are additional mailing tips:
* Use nylon or reinforced packing tape on packages because other tapes tend to come off
* Buzzing, ticking, or vibrating items will be "red flagged." Remove batteries from electronics.
* Fill out customs labels completely.
* Use proper military address to help move the package through the system.
* Boxes with hazardous substance or alcohol markings won't make it through the system.
* Boxes should be strong and well-packed because of the long distances traveled and the high volume of packages moving with them.
Individuals who may not personally know a servicemember overseas, but want to share the holiday spirit should visit the www.americasupportsyou.mil website.

Veterans Day Discounts offered by Lowe's and Home Depot.
Two of the nation's largest home-improvement retailers are recognizing Veterans Day by offering discounts for military personnel. Home Depot and Lowe's are both offering a 10 percent discount for all active-duty military, reservists, retirees and their families from November 10-13.
To qualify, individuals must present proof of military service to the Special Services desk at any Home Depot store, where they will receive a coupon redeemable at any cashier's checkout register. Valid military ID is also required at Lowe's.

Toys R Us plans Military Appreciation Weekend.
Toys "R" Us cordially invites you to a Military Appreciation Weekend on Saturday and Sunday, December 3-4, 2005. On Sunday, 4 December 2005, from 6-8 p.m., all Toys R Us stores will close their doors to the public to allow the Military and their families to enjoy a private shopping evening! The families can participate in games, activities, and meet Geoffrey the Giraffe! Contact Al Granda or Tina Matreale (609) 625-3666 for more details. Grandaa@toysrus.com or Tmatreale@comcast.net.

Pancake Breakfasts are scheduled to support New Jersey National Guard Families.
* A Support the Troops Pancake Breakfast to benefit the families of soldiers serving in the NJ National Guard will be held from 7 a.m. – 1 p.m. on Sunday, November 20. The breakfast will be held at Oakcrest High School, 1824 Dr. Dennis Foreman Drive, Mays Landing. Proceeds will support the NJ National Guard Family Readiness Council. The Council estimates that 40% of mobilized National Guardsmen earn significantly less while they are on active duty.
Chefs and students from the Academy of Culinary Arts at Cape Community College will prepare and serve the food, which will be donated by Tropicana Hotel Casino. Local high school bands and choral groups will provide entertainment, and AtlatiCare will provide childcare.
Tickets to the breakfast are $5 for adults, $3 for children under 12, and free to military personnel with identification. Tickets will be available at the door or by calling 609-345-4524. Sponsorship opportunities are also available by calling 609-345-4524 or emailing acchamber@aol.com.

A Beefsteak and Tricky Tray will benefit soldiers and families.
A Beefsteak and Tricky Tray will be held at the Teaneck Armory (1799 Teaneck Road, Teaneck, NJ 07666) from 6-10 p.m. on November 19th. Tickets are $30 each and proceeds will go to the soldiers and families of the Teaneck Family Assistance Center/Family Readiness Group 50th Main Support Battalion. For more information, contact SFC Shaw at 201-833-9811, ext 47.

NJ Nets basketball team will host Military Appreciation Night.
The NJ Nets basketball team will salute those in uniform as they host Military Appreciation Night on Saturday, November 12, 2005, during their game vs. the Houston Rockets. Come out and see Jason Kidd, Vince Carter, Richard Jefferson and the rest of the Nets battle Yao Ming, Tracy McGrady and the Houston Rockets. Receive a Vince Carter retro replica kids jersey with each discounted ticket purchased. If you would like to receive additional information, contact Sergeant Barbara Harbison, Public Affairs Specialist, at 609-530-7088.

NJ Vietnam Veterans' Memorial and Vietnam Era Educational Center's upcoming event schedule.
11 Nov, 11am
Veterans Day Ceremony
17 Dec, 6pm
Holiday Lighting Ceremony
For more information about any of these events, please call the NJ Vietnam Veterans Memorial Foundation office at (732) 335-0033.
The Vietnam Era Educational Center is located adjacent to the NJ Vietnam Veterans' Memorial off the Garden State Parkway at Exit 116.

Part-time opportunities in Military Funeral Honors Program.
The New Jersey Army National Guard Military Funeral Honors Program has several part-time employment opportunities immediately available across the state for TDGs and Technicians. Earn one day's base pay and one retirement point for a few hours work providing Military Funeral Honors for our Veterans. If you are interested, please contact SGM Edward Goetschius, Military Funeral Honors Coordinator, at 609-530-7090 or by e-mail at Edward.goetschius@nj.ngb.army.mil.

Armory Happenings – Listed below are events taking place at your local armory.
Date/Time
Event
Location
12 Nov (6pm-12am)
Pink Tie Ball Fundraiser
Morristown
17 Nov (7-10pm)
18-19 Nov (9am-6pm)
Home for the Holidays Gift Fair
Morristown
20 Nov (9:30am-3:30pm)
Sports Card & Memorabilia Show
11am-2pm
Joey Jay (former Reds and Braves star) will sign autographs ($12 any item)
Bordentown
25-27 Nov (9am-4pm)
Craft Show
Freehold
3 Dec (8:30am-4pm)
Coin Operated Arcade Game Auction
Cherry Hill

TRICARE Reserve Family Demonstration Benefit extended through October 31, 2007.
The TRICARE Reserve Family Demonstration benefit due to end October 31, 2005, has been extended through October 31, 2007. The Department of Defense extended the benefit for an additional two years to ensure continuity of care for family members of approximately 170,000 National Guard and Reserve members called to active duty for more than 30 days in support of Operation Nobel Eagle/Enduring Freedom and Operation Iraqi Freedom.
The demonstration waives the TRICARE annual deductible for family members who use TRICARE Extra or Standard; waives the pre-authorization requirement for non-emergency inpatient civilian care at civilian hospitals; and authorizes TRICARE to pay non-participating providers up to 115 percent of the TRICARE maximum allowable charge.
National Guard and Reserve members and family members with questions or in need of assistance may use the TRICARE Yellow Pages available at www.tricare.osd.mil/yellowpages to contact their TRICARE regional contractor. Up-to-date TRICARE information is also available on the TRICARE website at: www.tricare.osd.mil/reserve.

Fitness Corner -
Ernie Razzano, Certified Fitness Trainer, ernest.razzano@njdmava.state.nj.us
Great American Smokeout
Next Thursday, November 17, is the 29th Annual Great American Smokeout. For those of you who were considering quitting, this may be the perfect opportunity to give it another try.
In America, tobacco is the number one preventable cause of death. Half of long-term users will die directly from smoking. In New Jersey, there are 1.2 million smokers, which equates to about 18% of the population. Of those, 13,000 die each year!
It costs employers about $3,400 per smoker per year in healthcare costs. We have an average of approximately 324 smokers DMVA, which equates to $1,101,600 annually in healthcare costs and 53,784 annual lost man-hours!
Information about the Smokeout can be found at:
www.cancer.org/livefreesmokefree
More importantly, for those who would like assistance in quitting (only 3-4% are actually capable of quitting on their own), NJ has services you can utilize. There is a free telephone-based counseling service at 866-NJ-STOPS and a website with free online counseling and referral service, http://www.nj.quitnet.com/. Good Luck!!!

Help is available when facing the new Medicare Part D Prescription Drug Coverage Program.
Many employees are finding themselves confused as they try to assist their parents or elderly relatives facing the new Medicare Part D Prescription Drug Coverage Program -Medicare Part D Prescription Drug Plan (PDP).
In 2005, for the first time in its history, Medicare will be offering prescription drug coverage to every Medicare recipient, regardless of income, under Medicare Part D Prescription Drug Plan.
Enrollment in the program is voluntary and the enrollment period begins on 15 November 2005 and runs through 15 May 2006. Some of the PDPs are free, some PDPs charge a monthly premium. You have to decide which is best for your needs.
The New Jersey State Department of Health and Senior Services, in their Division of Aging and Community Services, has a program call The State Health Insurance Assistance Program (SHIP). SHIP has offices in all 21 counties prepared to assist seniors with making this difficult decision on which Medicare Part D-PDP to choose. County SHIP offices can be found at http://www.state.nj.us/health/senior/ship.shtml
Information can also be obtained by visiting www.medicare.gov on the internet or by calling 1-800-MEDICARE (1-800-633-4227). TTY users should call 1-877-486-2048.

Today is Thursday, November 10th. It is the 316th day of the year with 50 days remaining.
On this day in history…
1775 – The U.S. Marines were organized under authority of the Continental Congress. The Marines went out of existence after the end of the Revolutionary War in April of 1783. The Marine Corps were formally re-established on July 11, 1798. This day is observed as the birthday of the United States Marine Corps.
1919 – The American Legion held its first national convention in Minneapolis, Minnesota.
1951 – Direct-dial, coast-to-coast telephone service began when Mayor M. Leslie Denning of Englewood, NJ, called his counterpart in Alameda, CA.
1954 – The Iwo Jima Memorial was dedicated in Arlington, VA.
1969 - Sesame Street made its debut on PBS.
1970 – The Great Wall of China opened for tourism.
1982 - In Washington, DC, the Vietnam Veterans Memorial was opened to visitors.
2001 – The World Trade Organization approved China's membership.

Words of Wisdom -
"Duct tape is like the Force. It has a Light side, A Dark side, And It holds the Universe together."
…Carl Zwanzig

Call today to volunteer at a Family Readiness Center near you.
If you are able to assist the families of our deployed soldiers and airmen, please call our Family Readiness Center at our toll-free number 888-859-0352.