.
NJ Dept of Military and
Veterans Affairs
Maj Gen Glenn K. Rieth
The Adjutant General
Brig Gen Maria Falca-Dodson
Deputy Adjutant General
Col (Ret) Stephen G. Abel
Deputy Commissioner for Veterans Affairs
-
Contacting us is easy!
Office of the Assistant Commissioner
Col (Ret) Michael B. Smith
Mrs. Laura A. Branham
Phone: (609) 530-6987
Fax: (609) 530-7109
Email:
branham@njdmava.state.nj.us
We're on the Web!
http://www.nj.gov/military
The NJ National Guard Needs You!
Here is our featured
Job of the Week
Unit Supply Specialist (92Y)
The unit supply specialist supervises or performs duties involving request, receipt, storage issue, accountability, and preservation of individual, organizational, installation, and expendable supplies and equipment. Receives, inspects, inventories, loads, unloads, segregates, stores, issues, delivers and turns-in organization and installation supplies and equipment. Operates unit level computer. Prepares all unit/organizational supply documents. Maintains automated supply system for accounting of organizational and installation supplies and equipment. Issues and receives small arms. Secures and controls weapons and ammunition in security areas. Schedules and performs preventive and organizational maintenance on weapons.
If you're interested in an exciting job opportunity,
contact your Recruiting Office at
1-800-792-8396
.

.

Veterans' Organizations
Contact Information

State Veterans Service Council
Mr. Richard Clark
RJClark21@msn.com

NJ Advisory Committee for Women Veterans
Mrs. Anna Hoffman
hoffmanannem@aol.com

BG Willam C. Doyle Cemetery Advisory Council
Mr. William Rakestraw
warjrnj@msn.com

-

Veterans Hotlines

Benefits & Entitlements
1-888-8NJ-VETS
(1-888-865-8387)

Mental Health
1-866-VETS-NJ4
(1-866-838-7654)

-

New Jersey Freedom Loans

What is a Freedom Loan?

* Up to $10,000

* Annual APR 6%

* Term: 5 years (no pre-payment penalty)

* Unsecured Loan (no collateral required)

Who is eligible to apply?

NJ residents who are:

* Members of the National Guard or Reserve

* Mobilized for one year or longer to fight in the Global War on Terrorism (GWOT) – excluding routine training.

Or

* Served 90 or more consecutive days in the GWOT on federal or state active duty (excluding routing training) and have received orders extending cumulative active duty a year or longer.

How do I apply?

* Contact participating banks. Call or visit your local branch office to obtain an application.

* Guardmembers, Reservists, or family members with Power of Attorney must submit copies of current mobilization orders with the bank's Freedom Loan application.

Current participants:

Commerce Bank
1-888-751-9000

Credit Union of NJ
609-538-4061, ext. 401

First Morris Bank & Trust
1-888-530-2265

Manasquan Savings Bank
732-223-4450

North Jersey Federal
Credit Union
1-888-78NJFCU

Peapack-Gladstone Bank
(908) 719-BANK

Pennsville National Bank
856-678-6006

PNC
1-866-PNC-4USA

Sovereign Bank
1-877-391-6365

Sun National Bank
1-800-691-7701

-

-Autumn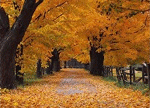 Autumn
When the trees their summer splendor
Change to raiment red and gold,
When the summer moon turns mellow,
And the nights are getting cold;
When the squirrels hide their acorns,
And the woodchucks disappear;
Then we know that it is autumn
Loveliest season of the year.
-
-
-
Happy National Boss Day
16 October 2005
"Nothing so conclusively proves a person's ability to lead others as what he does from day to day to lead himself."
- Thomas J. Watson
--

Farewell Ceremony held for C Troop, 5th Squadron 117th Cavalry.
A farewell ceremony for C Troop, 5th Squadron 117th Cavalry was held during the morning of 13 October 2005 as they prepared to depart on their Title 10 mobilization in support of the Global War on Terror. Upon entering the Vineland Armory grounds, a large American flag, held aloft by two ladder trucks of the Vineland Fire Department, made a dramatic entryway for the soldiers, families, and friends of the Cavalry. In a dignified ceremony, MG Glenn K. Rieth, The Adjutant General, CSM Richard Adkins, COL Stephen Hines, various legislators and local dignitaries offering their warm wishes for a safe and successful mission. C Troop's Commander, CPT Kevin Welsh, and his Troop of 80 soldiers spent the afternoon saying goodbye to their families and finishing up last minute details and final packing.

The Adjutant General hosts Retired Senior Leadership briefing.
On Friday, 7 October 2005, approximately forty former leaders of the New Jersey National Guard attended a briefing given by MG Glenn K. Rieth, The Adjutant General. Following welcoming remarks by MG Rieth, the attendees were briefed on the status of the New Jersey National Guard's deployments in the Global War on Terrorism as well the latest deployments to assist with Hurricanes Katrina and Rita. Brig Gen Maria Falca-Dodson provided an update on the Base Realignment and Closure Commission's (BRAC) recent decisions and the NJ National Guard's Family Readiness Program. COL (Ret) Stephen G. Abel, Deputy Commissioner for Veterans Affairs, provided a status report on the progress of the NJ World War II Memorial and an update on the three Veterans Memorial Homes. Chief of Staff, COL Stephen Hines, provided a briefing on the NJ National Guard Transformation followed by Wayne E. Girardet, Ph.D., Director of Government Relations, update on current and pending legislation.

Philadelphia Eagles - National Guard Appreciation Day
The Philadelphia Eagles announced that on Saturday, October 15, 2005, they would hold "National Guard Appreciation Day" under the tent at the Cherry Hill Armory from 3:00 p.m. to 4:30 p.m.
Attendees will meet Eagles' players, Jon Runyan, Hank Fraley, Artis Hicks, and Shawn Andrews. Also attending the event will be NFL Films President, Mr. Steve Sabol. Military ID will be required for admission.

177th Fighter Wing helps keep international sales flying.
The Lockheed Martin Corporation was in the process of delivering five United Arab Emirates (UAE) Block 60 F-16 E/F's on 22 September 2005 when they found themselves in need of some logistics support. Lockheed Martin representatives reached out to the 177th Fighter Wing Maintenance Group. In response to their request, MSgt Dave Kuntz, along with SSgt Eric Johnson, transported an engine oil cart to Steward Air National Guard Base in Newburgh, New York, ensuring that all five aircraft could be delivered to their new home in the UAE. In appreciation for their efforts, the two airmen were treated to an in-depth tour of the aircraft prior to their departure on 24 September 2005.

Trenton Titans hockey team will salute veterans on Saturday, 22 October 2005. Deadline for ordering tickets is today!
The Trenton Titans will salute veterans, the military and their family members on Saturday, 22 October 2005, during their game against the Wheeling Nailers at the Sovereign Bank Arena in Trenton, NJ.
Tickets will be offered to group and family members at $8.50 (a savings of $3.50 per ticket off of day of game price). Reserved sections will be set up for veterans and military groups, and these groups will be recognized during the Titans game.
Come join the Titans as they salute our veterans and the military, and raise the Kelly Cup Banner to ring in the 2005-2006 hockey season!
Deadline to order tickets is October 14th. To book your group or for more information, contact Dan Weiss at 732-458-8828.

Return and Reunion Briefing scheduled for October 23, 2005.
The 42nd Infantry Division is coming home from Iraq. To assist spouses and family members in their preparations for their loved ones return, a Return & Reunion Briefing will be held at the Hampton Inn, 370 Route 9 North, Woodbridge, NJ at 2 p.m. on Sunday, 23 October 2005. Chaplain Kevin Williams (CPT) will be the presenter for the adults, and Amanda Balas will be the presenter for the children. These briefings are important. Make the time for yourself and family to attend. If you are interested in attending, please contact Mr. John Hales at 732-937-6290.

250th Signal Battalion Homecoming T-Shirts are available now!
The 250th Signal Battalion will be coming home from Iraq soon. The Family Readiness Group is conducting a t-shirt sale to raise money for their homecoming. The front of the t-shirt says 250th Battalion with the flag on it and Family Readiness Group. The back of the shirt has the rainbow and says 250th Signal Battalion, Never Forget. The 250th t-shirts come in Youth sizes Small, Medium and Large. Adult sizes Small, Medium, Large, X-Large, and XX-Large are available. The shirts are $10 each and are available by contacting Evie Pipas at Epipas@aol.com or Gail Miller at gail.miller@njdmava.state.nj.us or at telephone number 609-530-6911.

Enlisted Association of the National Guard of New Jersey held its 32nd Annual Conference.
The Enlisted Association of the National Guard of New Jersey conducted its 32nd Annual Conference in Egg Harbor Township, NJ October 7-9, 2005. During Saturday evening's banquet, award presentations were made recognizing outstanding members of the Army and Air National Guard and announcing the first recipient of the Nicholas A. Caruso Memorial Scholarship. Keynote speakers were CSM John F. Helbert, the Enlisted Association of the United States Area 1 Director Chairman, and MG Glenn K. Rieth, The Adjutant General.
The following Executive Council Officers were elected at Saturday's Business Meeting: President, CMSGT (Ret) Tom Quinn; Vice President Army, SGM (Ret) Mike Amoroso; Vice President Air, CMSgt Kathy Christian; Treasurer, CMSgt (Ret) Lee Cisek; Recording Secretary, SSG Beth LaPoint; Corresponding Secretary, SSG Larry Rosenthal; and SGM (Ret) Len Mayersohn, Immediate Past President.

The New Jersey Veterans Journal (Fall 2005 edition) is now available on the world wide web.
The New Jersey "Veterans Journal" Fall 2005 edition is now available on the world wide web in a user friendly on-line version at the following web address: http://www.nj.gov/military/veterans/journal/fall2005/. The Veterans Journal is intended to serve New Jersey's veterans, their families, friends, and concerned individuals and groups. The journal provides up-to-date information on veterans' events, news, entitlements and services. Take a look at the new edition today.

America's Year of Victory-1945. 60th Anniversary Commemoration of Victory in Europe and Victory over Japan Days.
The public is invited to a ceremony commemorating the year America hailed VE Day and VJ Day, ending four long years of war, "a struggle of sacrificial grandeur such as the United States had never known" – Harry S. Truman. The ceremony will be held at the Donald D. Warner Student Life Center, Brookdale Community College, and will begin at 12 p.m. on Sunday, 23 October 2005. Sponsored in part by the National Guard Militia Museum of New Jersey, the day will feature "Dixieland" music, special presentations by distinguished World War II veterans, and the unveiling of a monument honoring those fought and won World War II. There will be a free reception prior to the start of the program. Registration is requested by calling 732-224-2315.

Military One Source –
Difficult dealing with deployments? Military One Source is the newest member of yoru military community support team. It is provided by the Department of Defense at no cost to service members and their families. Military One Source can assist 24/7/365. Just call 1-800-342-9647 (En espanol, llame al: 1-877-888-0727). Listed here are some of the available areas of assistance: Parenting and Child Care, Education, Relocation, Financial and Legal Concerns, Emotional Well-Being, Health and Fitness, Addiction and Recovery, Adult or Child Special Needs, Military Life (pre/post deployment, reunion, etc), Work Concerns, Crisis Support, Elder Care, and TRICARE.

National Guard Militia Museum schedules its annual Membership and Board of Trustee Meeting.
All members of the National Guard Militia Museum of New Jersey are invited to attend the Annual General Membership Meeting to be held at the Sea Girt Museum at 10 a.m. on Sunday, October 23, 2005.
A meeting of the Board of Trustees will immediately follow the General Membership Meeting. Contact the Museum at 732-974-5966 for additional information.

Historic Soldiers Weekend will honor our veterans – past and present.
"Take a walk through history." Historic Soldiers Weekend is a historical encampment, featuring re-enactors portraying soldiers and civilians from every American conflict, from the French and Indian War to the Vietnam War. In some instances, both sides of the conflicts are represented, such as the Revolutionary Wary Loyalists and "Redcoats," Civil War Confederate units, and even WWII German Infantry units. The re-enactments units will set up their camps and "dig in" for the weekend on Historic Burlington City's Riverfront Promenade.
The weekend will include guest speakers, authors & book signings, WWII veterans, living history displays of cooking, weapons demonstrations, and live music from the 2nd South Carolina String Band (from the movie Gods and Generals).
The even is open to the public (rain or shine) from 10 a.m. to 5 p.m. on Saturday, 29 October and from 10 a.m. to 3 p.m. on Sunday, 30 October 2005. Visit the website www.historicsoldiersweekend.com for a complete schedule of events.
Admission is $2 for Adults and $1 for Children under 12. Take the NJ Transit "River LINE" down to High Street and receive $1 off adult admission price.

Governor's Annual Coat Drive is set to begin.
As the cool weather approaches this weekend and you begin to clean out your closets, please remember those less fortunate. The Governor's Annual Coat Drive is scheduled to begin on October 25th and run until November 15th. Collection boxes will be available in many of our facilities for your convenience.
If you require assistance or additional information, please contact Laura Branham or Terry Dearden, who are serving as this year's Chairmen of the drive. They can be reached at 609-530-6987/6893 or via e-mail at laura.branham@njdmava.state.nj.us or terry.dearden@njdmava.state.nj.us.

NJ Nets basketball team will host Military Appreciation Night.
The NJ Nets basketball team will salute those in uniform as they host Military Appreciation Night on Saturday, November 12, 2005, during their game vs. the Houston Rockets. Come out and see Jason Kidd, Vince Carter, Richard Jefferson and the rest of the Nets battle Yao Ming, Tracy McGrady and the Houston Rockets. Receive a Vince Carter retro replica kids jersey with each discounted ticket purchased. If you would like to receive additional information, contact Sergeant Barbara Harbison, Public Affairs Specialist, at 609-530-7088.

NJ Vietnam Veterans' Memorial and Vietnam Era Educational Center's upcoming event schedule.
15 Oct, 1pm -
"Who Knew? Reflections on Vietnam (by an American Red Cross "Donut Dolly" in Vietnam). Author lecture by Vietnam Veteran (civilian) J. Holly Watts.
21 Oct, 8am - 3pm
Decades Later: Remembering America's War in Vietnam. Seventh Annual Forum on the Vietnam Era. Keynote Address by Lt Col Jim Kean, USMC (Ret) Commander of the Security Guard Force at the U.S. Embassy in Saigon during the April 1975 evacuation. Pre-Registration required.
27 Oct, 6pm
Salute to Patriotism – Third Annual Gala. Keynote Address by General Anthony Zinni, USMC (Ret) former head of Central Command for U.S. forces in the Middle East. Pre-Registration required.
11 Nov, 11am
Veterans Day Ceremony
17 Dec, 6pm
Holiday Lighting Ceremony
For more information about any of these events, please call the NJ Vietnam Veterans Memorial Foundation office at (732) 335-0033.
The Vietnam Era Educational Center is located adjacent to the NJ Vietnam Veterans' Memorial off the Garden State Parkway at Exit 116.

Part-time opportunities in Military Funeral Honors Program.
The New Jersey Army National Guard Military Funeral Honors Program has several part-time employment opportunities immediately available across the state for TDGs and Technicians. Earn one day's base pay and one retirement point for a few hours work providing Military Funeral Honors for our Veterans. If you are interested, please contact SGM Edward Goetschius, Military Funeral Honors Coordinator, at 609-530-7090 or by e-mail at Edward.goetschius@nj.ngb.army.mil.

Armory Happenings – Listed below are events taking place at your local armory.
Date/Time
Event
Location
21 Oct (6-9pm)
22 Oct (10am-6pm)
23 Oct (10am-5pm)
Kiwanis Craft Fair
Morristown
22 Oct (8:30am-4pm)
Coin Operated Arcade Game Auction
Cherry Hill
23 Oct (9:30am-3:30pm)
Sports Card & Memorabilia Show
11am - 2pm
Brooks Robinson (Orioles/Hall of Famer) will sign autographs - $35 & up
Grant Jackson (former Orioles) - Will sign autographs $12 (any item).
Visit njsportspromotions.com for more info.
Bordentown
12 Nov (6pm-12am)
Pink Tie Ball Fundraiser
Morristown
17 Nov (7-10pm)
18-19 Nov (9am-6pm)
Home for the Holidays Gift Fair
Morristown
20 Nov (9:30am-3:30pm)
Sports Card & Memorabilia Show
11am-2pm
Joey Jay (former Reds and Braves star) will sign autographs ($12 any item)
Bordentown
25-27 Nov (9am-4pm)
Craft Show
Freehold
3 Dec (8:30am-4pm)
Coin Operated Arcade Game Auction
Cherry Hill

Fitness Corner –
Odds Favor becoming obese.
Here's a study that I'm sure will make your day. If you aren't overweight now, you probably will be. The latest analysis shows that the likelihood of a 30-year old person being or ever becoming overweight is 74% for women and 92% for men. The corresponding risks for becoming very overweight (i.e., obese) were 39% and 48%.
The study included 4117 white men and women who were followed from 1971 to 2001. Overweight and obesity were defined as body mass indices (BMI) of at least 25 and 30, respectively. SMI measures weight in relation to height.
In the short term (4 years), between 14% and 19% of women became overweight, as did 26% to 30% of men. The short-term rates of obesity were 5-7% for women and 7-9% for men.
In the long term (30 years), over 50% of subjects became overweight and more than 25% became obese. The risk of developing severe obesity (SMI of at least 35) was greater than 10%.
Don't lose hope! You know what needs to be done to prevent this trend. Exercise and everything in moderation!

Today is Friday, October 14th. It is the 288th day of the year with 77 days remaining.
On this day in history…
1644 – William Penn was born. Penn was the colonist that founded the Pennsylvania colony for Quakers.
1774 – First Continental Congress is first to declare colonial rights
1884 – George Eastman patents paper-strip photographic film.
1890 – Dwight David Eisenhower was born. He became the Supreme Commander of the Allied Forces in World War II and eventually the 34th president of the United States.
1933 – Nazi Germany announces withdrawal from League of Nations.
1947 – Chuck Yeager in the Bell X-1 makes first supersonic flight (Mach 1.015).
1964 – Martin Luther King, Jr. wins the Nobel Peace Prize for his non-violent resistance to racial prejudice in America. He was the youngest person to receive the award.
1984 – George "Sparky" Anderson became the first baseball manager to win 100 games and World Series in both leagues.

Note to NJ National Guard retirees –
Please note change of e-mail address for COL (Ret) Venticinque.
Recently, COL (Ret) Carmen Venticinque, who is a NJ Army National Guard retiree, sent out an email to about 50 retirees of both the Army and Air National Guard asking if they would be interested in being included as an addressee in a group e-mail in which he would put out information of interest to New Jersey National Guard retirees. Within a few days he received over 100 additional names and email addresses to include in the group. He now has close to 200 email addresses for retirees. He will put all names in the group, however, those wishing to opt out after receipt of their first group email can do so simply by notifying COL Venticinque. The overwhelming response and positive comments received from retirees ranging from General Officers to Senior Enlisted personnel is solid evidence of their interest in not only their fellow retirees, but what is currently happening in our New Jersey national Guard. COL Venticinque can be reached at colcav25@verizon.net. To protect the privacy and integrity of the list, addresses will be listed as "undisclosed recipient" or placed on the "Bcc" line.

Columbus Day will be celebrated on Monday, 10 October 2005.
All State offices will be closed on Monday in celebration of Columbus Day.
Did you know?
In fourteen hundred and ninety-two, Columbus sailed the Ocean blue. He also sailed in 1493, 1498, and 1502. In the course of his four voyages, Christopher Columbus lost nine ships. They were:
1492 – The Santa Maria, the flagship on his first and most remembered voyage, was grounded on a reef and sank. Christopher Columbus used the remains of the ship to build a fort on shore, which he named La Navidad (Christmas).
1494 and 1495 – The Mariagalante, Gallega, San Juan, and Cardera were destroyed during storms on Columbus' second voyage. Only the Nin? survived. No wonder it was Columbus' favorite vessel.
1503 – The Gallega and Vizcaina were abandoned by Columbus near Panama.
1503-1504 – The Capitana and Santiago de Paolis were badly damaged and abandoned in what is known today as St. Ann's Bay, Jamaica.

Call today to volunteer at a Family Readiness Center near you.
If you are able to assist the families of our deployed soldiers and airmen, please call our Family Readiness Center at our toll-free number 888-859-0352.