.
NJ Dept of Military and
Veterans Affairs
Maj Gen Glenn K. Rieth
The Adjutant General
Brig Gen Maria Falca-Dodson
Deputy Adjutant General
_
Contacting us is easy!
Office of the Assistant Commisioner
COL (Ret) Michael B. Smith
Mrs. Laura A. Branham
Phone: (609) 530-6987
Fax:  (609) 530-7109
Email:
branham@njdmava.state.nj.us
We're on the Web!
www.state.nj.us/military
.
Thought for the day..
"One of the penalties for refusing to participate in politics is that you end up being governed by your inferiors."
…Plato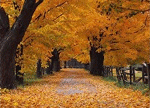 .
..
Register and Vote!
"Half of the American people never read a newspaper. Half never voted President. One hopes it is the same half."
.. Gore Vidal

.
.
New Jersey Freedom Loans
What is a Freedom Loan?
* Up to $10,000

* Annual APR 6%

* Term: 5 years (no pre-payment penalty)

* Unsecured Loan (no collateral required)
Who is eligible to apply?
NJ residents who are:
* Members of the National Guard or Reserve

* Mobilized for one year or longer to fight in the Global War on Terrorism (GWOT) – excluding routine training.
Or
* Served 90 or more consecutive days in the GWOT on federal or state active duty (excluding routing training) and have received orders extending cumulative active duty a year or longer.
How do I apply?
* Contact participating banks. Call or visit your local branch office to obtain an application.

* Guardmembers, Reservists, or family members with Power of Attorney must submit copies of current mobilization orders with the bank's Freedom Loan application.
Current participants:
Commerce Bank
1-888-751-9000
Credit Union of NJ
609-538-4061, ext. 401
First Morris Bank & Trust
1-888-530-2265
Fleet
1-800-841-4000
Manasquan Savings Bank
732-223-4450
North Jersey Federal
Credit Union
1-888-78NJFCU
Peapack-Gladstone Bank
(908) 719-BANK
Pennsville National Bank
856-678-6006
PNC
1-866-PNC-4USA
Sovereign Bank
1-877-391-6365
Sun National Bank
1-800-691-7701
Salute the Troops Ceremony – Sovereign Bank Arena.
The Department of Military and Veterans Affairs hosted its largest-ever "Salute the Troops" ceremony on 9 October 2004 at the Sovereign Bank Arena in Trenton, NJ. Soldiers of the 42nd Infantry Division deploying for Operation Iraqi Freedom III have been in training at Ft. Dix since May 2004. MG Glenn K. Rieth, The Adjutant General, hosted this great event for MG Joseph Taluto, Commander, 42nd ID, and more than 2,100 soldiers from 11 different states (New Jersey, Delaware, Florida, Minnesota, New York, California, Mississippi, Rhode Island, Idaho, Pennsylvania and Vermont). More than 6,000 family members filled the Arena to see their loved ones honored. The show was highlighted with performances by country western singer, Jeffrey Wade Clark, and the New York USO troupe. The Salute was a resounding success for the soldiers and their families. These soldiers will be deploying to Iraq over the next few weeks, and we wish them all the best.

Enlisted Association holds successful annual conference.
Over the weekend of 8-10 October 2004, the 31st Annual Conference of the Enlisted Association of the National Guard of New Jersey was conduced at the Clarion Hotel and Conference Center in Egg Harbor Township, New Jersey. The Enlisted Association and the National Guard Association of New Jersey conducted a joint business session on Saturday morning, before breaking for separate business meetings. Saturday evening's banquet included awards and recognition to outstanding members of the NJ Army and Air National Guard. MG Glenn K. Rieth, The Adjutant General, provided the keynote address.

Veterans to be honored at upcoming Medal Ceremonies.
The following ceremonies have been scheduled to honor our State's veterans.
20 Oct
11 a.m. & 1 p.m.

- Distinguished and Meritorious Service Medals
- Vietnam Service Medal

Atlantic Cape Community College
5100 Black Horse Pike, Mays Landing

.
.
.

18 Nov
11 a.m. & 1 p.m.

- Distinguished and Meritorious Service Medals
- Korean Service Medal

Toms River Elks
600 Washington St., Toms River, NJ

.
.
.

Dec (TBD)
11 a.m. & 1 p.m.

- Distinguished and Meritorious Service Medal
- Vietnam Service Medal

Salem County Community College

U.S. Navy celebrates a birthday.
On 13 October 2004, the U.S. Navy celebrated its 229th birthday. The United States Navy traces its origins to the Continental Navy, which the Continental Congress established on 13 October 1775 by authorizing the procurement, fitting out, manning, and dispatch of two armed vessels to cruise in search of munitions ships supplying the British Army in America. The legislation also established a Naval Committee to supervise the work. All together, the Continental Navy numbered some fifty ships. After the American War for Independence, Congress sold the surviving ships of the Continental Navy and released the seamen and officers. The Constitution of the United States, ratified in 1789, empowered Congress "to provide and maintain a navy." Acting on this authority, Congress ordered the construction and manning of six frigates in 1794, and the War Department administered naval affairs from that year until Congress established the Department of the Navy on 30 April 1798.

U.S. Department of Labor unveils new Employment Initiative for Wounded Vets.
Injured servicemembers returning home from Iraq and Afghanistan will get individualized job training, counseling, and re-employment services. At a ceremony held at Walter Reed Army Medical Center, Secretary of Labor Elaine L. Chao kicked off the first phase of Recovery and Employment Assistance Lifelines. REALifelines is a joint commitment by the Department of Labor, the military medical community, and local agencies. Labor Department officials are investing $500,000 into the first phase of the program, which will create a team of on-site counselors to help wounded veterans in their transition back into the private sector. REALifeline counselors will help servicemembers identify barriers to employment and set up individual recovery and re-employment plans. A national call center will soon be available to answer questions and offer employment guidance to wounded veterans. As part of the program, wounded veterans and their spouses also will be able to take advantage of services offered at more than 3,5000 one-stop career centers the Department of Labor has set up nationwide.

Upcoming Fall events at our local armories.
| | | |
| --- | --- | --- |
| 22 Oct | Game Auction | Cherry Hill Armory |
| 22 Oct | Craft Show & Sale | Morristown Armory |
| 27 Oct | Antique Show & Sale | Morristown Armory |
| 30 Oct | Breast Cancer Fundraiser | NGTC - Sea Girt |
| 31 Oct | Sports Card & Comic Show | Bordentown Armory |
| 5 Nov | Bead Show | Cherry Hill Armory |
| 10 Nov | Tool Show | Woodbridge Armory |
| 12 Nov | Craft Show | Westfield Armory |
| 13 Nov | Tool Show | Riverdale Armory |
| 13 Nov | Rug Show & Sale | Flemington Armory |
| 17 Nov | "Home for the Holidays" Gift Fair | Morristown Armory |

The Wall that Heals
In memory of those who died, The Wall that Heals exhibition features an exact half-size replica of the Vietnam Veterans Memorial in Washington, DC. The Wall will be on display and open to the public twenty-four hours a day on October 14-17, 2004 at Roosevelt Park, Edison, NJ. A Massing of Colors will take place on Saturday, October 16th at 10 a.m. The closing Candlelight Ceremony will take place on Sunday, October 17th at 5:30 p.m. For more information, contact Carl J. Asszony at 732-745-4051 or e-mail address carl.asszony@co.middlesex.nj.us.

Take a walk through history – Main Street, Burlington, NJ.
On Saturday and Sunday, 30-31 October 2004, you will be able to see how life was for a typical soldier in the French and Indian War through a historical encampment and display being held in the history city of Burlington. Come visit Main Street in Burlington, NJ and visit the promenade area of the riverfront, where you will find history has come to life for the weekend.

Military Appreciation Night planned by Trenton Titans ice hockey team.
The Trenton Titans hockey team will host a Military Appreciation Night for members of the military and veterans on October 22, 2004. The Titans will be playing the Reading Royals at 7:30 p.m. at the Sovereign Bank Arena, Trenton, NJ. Tickets are FREE! If you are interested in attending, please contact SGT David Clark, Fort Dix, 609-562-0951 or SSgt Barbara Harbison, Lawrenceville, 609-530-7088.

McCormick and Schmick's Restaurants will host Veterans Appreciation Dinner.
McCormick and Schmick's Restaurant is again hosting a Veterans Appreciation Dinner on Sunday, November 7, 2004, in their facilities across the country. Locally, McCormick and Schmick have restaurants located in Hackensack, NJ; Bridgewater, NJ; New York, NY; and Philadelphia, PA. Every veteran (including active duty, reserve, and National Guard) is invited to receive a free entrée from a selected menu.

Today in History…
Today is Friday, October 15th, the 289th day of the year with 77 days remaining.
1846 – Dr. William Thomas Green Morton becomes the first to use ether.
1878 – Edison Electric Light Company incorporated.
1917 – Mata Hari was executed by a French firing squad. Hari was a Dutch dancer who had spied for the Germans.
1933 – Philadelphia Eagles played their first NFL game and lose to the NY Giants 56-0.
1966 – President Lyndon B. Johnson created the Department of Transportation.
1989 – Wayne Gretzky, playing for the Los Angeles Kings, surpassed Gordie Howe's NHL scoring record of 1,850 career points.

Fall Hiking, Picnics, and Camping Safety -
As you take in the fall's beautiful scenery, think ahead, be prepared, and stay safe.
- Check the weather forecast before heading outdoors for a hike. It is not safe to hike when thunderstorms or heavy snowfall is expected.
- Carry drinking water. Don't drink from streams, springs, or lakes without first properly treating the water.
- Observe wildlife from a safe distance. Don't try and get too close to wild animals.
- Stay on the trail – if you leave it, you may get lost.
- To help prevent food poisoning, keep cold foods cold and hot foods hot. Don't store perishables in a hot car.
- Keep kids away from grills and lighter fluid.
- Be aware of tiny deer ticks that carry Lyme disease, and know which symptoms to watch out for. When in a potentially infected area, apply insect repellant, wear light-colored, long sleeved shirts, pants, and socks.
- Do not build a fire near tree trunks, fallen trees, or overhanging branches.
- When extinguishing a campfire, let it die down, then break up the coals or logs, spread the pieces, soak them with water, and then cover the area with dirt or sand.

Gifts from the Homefront –
Since the Army and Air Force Exchange Service (AAFES) began its "Gifts from the Homefront" program last year, people from all walks of life have rallied around America's troops by contributing $406,745 toward the purchase of gift certificates designed to lift the morale of deployed troops around the world, said officials at AAFES Headquarters. The certificates, which can be purchased by any individual or civic organization, allow service members to purchase items of necessity and convenience at PX and BX facilities around the world. "Gifts from the Homefront" certificates can be addressed to "any service member" or individual service members. Because the gift certificates can be use for merchandise already stocked at contingency locations, "Gifts from the Homefront" are a safe alternative to traditional care packages that can strain the military mail system and present force protection issues. Those wishing to send a "Gift from the Homefront" can simply log on to the AAFES website or call 877-0770-4438 toll-free to buy gift certificates in $10 or $20 denominations. From there, the "Gift from the Homefront" may be sent to an individual service member designed by the purchaser or distributed to "any service member" through the USO, American Red Cross, Air Force Aid Society, or Fisher House.

Water facts…
- 60% of the planet is covered by water more than one mile deep.
- The majority of marine life is found in the sunlit, upper 200 meters, of the ocean. There are, however, to times more species in the deeper zones.
- The largest animal that has ever lived on the planet is the blue whale. It weighs more than 200 tons; it's tongue weighs as much as an elephant; its heart is the size of a car; and it can cruise at 20 knots.
- The deepest point in the ocean, the Challenger Deep in the Marianas Trench, is 7.3 miles down. At this point, the pressure equals one person supporting the weight of 50 jumbo jets.

Important Calendar Dates:
16 October
7 a.m.-12 p.m.

Pancake Breakfast – Support the Troops

Westfield Armory, 500 Rahway Avenue, Westfield, NJ

Proceeds of this even will benefit the soldiers and families of NJ National Guard's Family Readiness Council and the Family Assistance Center at Westfield.

.
.
18 October
Rain Date: 25 Oct

Golf Tournament - Support the Troops

Oceanair Golf and Country Club

Proceeds will benefit the families of the DISCOM and Artillery units of Toms River and Ocean County whose finances have been affected by the deployment of National Guard members who have been called to duty in Iraq and Afghanistan. For more information call: 609-693-1941.


.
.
23 October
Red, White & Blue Day – Salute to the Military, Echelon Mall, Voorhees, NJ
.
.
23 October

NJ Advisory Committee for Women Veterans Annual Luncheon
McAters Restaurant, Somerset, NJ

Contact Karen Wallace for more information 609-530-6766

.
.

28 October
10 a.m. – 3 p.m.

Veterans Information Fair

NJ National Guard Armory, Lawrenceville, NJ

DMVA's Fitness Corner – Kinesiology by Ernie Razzano, Certified Fitness Trainer
This week I thought I would give a very brief kinesiology lesson. There are three types of muscle contractions: Concentric, Eccentric, and Isometric.
In a concentric contraction the muscles shorten to produce movement. It is sometimes known as overcoming strength. An example is the biceps curl. When you contract the biceps and other elbow flexor muscles, you get movement of the forearm, which raises the weight held in the hand. Concentric strength is usually measured by the maximum amount of weight that can be overcome in one repetition.
In an eccentric contraction the muscle lengthens (stretches) as it contracts. The eccentric contraction plays a very important role in controlling and stopping movement. For example, in the biceps curl exercise, when you return to the initial position, the same muscles are involved and they remain under contraction as they lengthen when you lower the weight. The eccentric contraction counteracts the pull of gravity to guide the movement. The eccentric contraction can generate up to 50% greater tension than the concentric. This is why the eccentric contraction is so powerful in controlling and stopping movement.
In an isometric contraction you exhibit strength but there is no movement of the limbs. The muscle develops tension and there is some shortening of the muscle fibers and tendons, but there is no limb or body movement. This type of contraction is seen in the stabilization of a joint or body as when you hold a particular position to execute an exercise. You can generate approximately 20% greater strength in an isometric contraction than you can in a concentric contraction.
When executing a strength exercise, all three of the muscle contractions are involved.

NJ Vietnam Veterans' Memorial and Vietnam Era Education Center's upcoming event schedule.
On Friday, 22 October 2004, the NJ Vietnam Veterans' Memorial Foundation will host its sixth annual interdisciplinary forum, "When Will They Ever Learn? – Teaching the Vietnam War." The forum will explore strategies, methods, and materials successfully used in the classroom to foster an interest, understanding, and appreciation for the lessons and legacies of the Vietnam War and the era it defined. The keynote speaker is Jerold M. Starr, editor/author of The Lessons of the Vietnam War. Mr. Starr is director of the Center for Social Studies Education, established in 1984 to promote more and better teaching of the Vietnam War.
Registration is open to the general public as well as educators. For more information or to register for the forum, call 732-335-0033.
22 Oct - 8:45 a.m. – 2:45 p.m.
Annual Forum "When Will They Ever Learn? – Teaching the Vietnam War" (pre-registration required)
--
30 Oct - 1 p.m.
Poetry Readings – Jan Barry, W.D. Ehrhart, and Charles Johnson – "Vietnam Legacies: Poems from the War and Back Home."
--

11 Nov - 11 a.m.
Veterans Day Program
--

20 Nov - 1 p.m.
Author Lecture and Slide Show – Thomas F. Morrissey "Between the Lines: Photographs from the National Vietnam Veterans Memorial."
--
4 Dec - 6 p.m.
Holiday Lighting Ceremony
--

11 Dec - 1 p.m.
Author Lecture – James Parker Wollner – The Bamboo Shoot: The Story of the 2nd Airboat Platoon
--

For more information about any of these events, please call the NJ Vietnam Veterans Memorial Foundation office at (732) 335-0033.
The Vietnam Era Educational Center is located adjacent to the NJ Vietnam Veterans' Memorial off the Garden State Parkway at Exit 116.

Call today and volunteer to help at a Family Readiness Center near you.

As the New Jersey National Guard deploys soldiers and airmen around the globe, the families that are left behind need our support and assistance. Can we count on your help? Please call your local Family Readiness center and volunteer.
To reach any NJ National Guard Family Assistance Center
Call toll free 888-859-0352