.
NJ Dept of Military and
Veterans Affairs
Maj Gen Glenn K. Rieth
The Adjutant General
Brig Gen Maria Falca-Dodson
Deputy Adjutant General
Col (Ret) Stephen G. Abel
Deputy Commissioner for Veterans Affairs
-
Contacting us is easy!
Office of the Assistant Commissioner
Col (Ret) Michael B. Smith
Mrs. Laura A. Branham
Phone: (609) 530-6987
Fax: (609) 530-7109
Email:
branham@njdmava.state.nj.us
We're on the Web!
http://www.nj.gov/military
The NJ National Guard Needs You!
Here is our featured
Job of the Week
Unit Supply Specialist (92Y)
The unit supply specialist supervises or performs duties involving request, receipt, storage issue, accountability, and preservation of individual, organizational, installation, and expendable supplies and equipment. Receives, inspects, inventories, loads, unloads, segregates, stores, issues, delivers and turns-in organization and installation supplies and equipment. Operates unit level computer. Prepares all unit/organizational supply documents. Maintains automated supply system for accounting of organizational and installation supplies and equipment. Issues and receives small arms. Secures and controls weapons and ammunition in security areas. Schedules and performs preventive and organizational maintenance on weapons.
If you're interested in an exciting job opportunity,
contact your Recruiting Office at
1-800-792-8396
.

.

Veterans' Organizations
Contact Information

State Veterans Service Council
Mr. Richard Clark
RJClark21@msn.com

NJ Advisory Committee for Women Veterans
Mrs. Anna Hoffman
hoffmanannem@aol.com

BG Willam C. Doyle Cemetery Advisory Council
Mr. William Rakestraw
warjrnj@msn.com

-

Veterans Hotlines

Benefits & Entitlements
1-888-8NJ-VETS
(1-888-865-8387)

Mental Health
1-866-VETS-NJ4
(1-866-838-7654)

-

New Jersey Freedom Loans

What is a Freedom Loan?

* Up to $10,000

* Annual APR 6%

* Term: 5 years (no pre-payment penalty)

* Unsecured Loan (no collateral required)

Who is eligible to apply?

NJ residents who are:

* Members of the National Guard or Reserve

* Mobilized for one year or longer to fight in the Global War on Terrorism (GWOT) – excluding routine training.

Or

* Served 90 or more consecutive days in the GWOT on federal or state active duty (excluding routing training) and have received orders extending cumulative active duty a year or longer.

How do I apply?

* Contact participating banks. Call or visit your local branch office to obtain an application.

* Guardmembers, Reservists, or family members with Power of Attorney must submit copies of current mobilization orders with the bank's Freedom Loan application.

Current participants:

Commerce Bank
1-888-751-9000

Credit Union of NJ
609-538-4061, ext. 401

First Morris Bank & Trust
1-888-530-2265

Manasquan Savings Bank
732-223-4450

North Jersey Federal
Credit Union
1-888-78NJFCU

Peapack-Gladstone Bank
(908) 719-BANK

Pennsville National Bank
856-678-6006

PNC
1-866-PNC-4USA

Sovereign Bank
1-877-391-6365

Sun National Bank
1-800-691-7701

-

-Autumn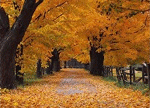 Autumn
When the trees their summer splendor
Change to raiment red and gold,
When the summer moon turns mellow,
And the nights are getting cold;
When the squirrels hide their acorns,
And the woodchucks disappear;
Then we know that it is autumn
Loveliest season of the year.
-
-
-
"Baseball is 90% mental, the other half is physical."
..Yogi Berra
Enlisted Association of the National Guard of New Jersey Awards are announced.
On Saturday, October 8, 2005, the Enlisted Association of the National Guard of New Jersey announced its 2005 award winners at their 32d Annual Conference. This year's winners are:
CSM Wilford Z. Lea Outstanding First Sergeant Award
MSgt Michael Edmiston
108th Aircraft Maintenance Squadron, NJANG
1SG George L. Thomas,
HHC 1/150th GSAB, NJARNG (presently deployed)
-
SGM Harry Arbeitman Outstanding CEO Award
SMSgt Michael R. Francis
177th Fighter Wing Security Force, NJANG
SFC Thomas Alexander
Co B 2d Bn 113th Infantry, NJARNG
-
SFC Robert Vuinovich Jr. Outstanding Soldier Award - Army
SPC Albert C. Araujo
HHC 1/150th GSAB (presently deployed)
-
MSGgt John E. Bodine Outstanding Airman Award - Air
Sra Gordan A. Hill
177th Aircraft Maintenance Squadron
-
CSM Vincent Baldassari Memorial Scholarships
Jessica T. Enloe, daughter of TSgt Steven S. Enloe
Kevin S. Hughes, son of CSM (Ret) Michael Hughes
Amanda J. Wachter, daughter of SMSgt Michael Wachter
Thomas P. Kripinski, Jr., son of CPT Thomas P. Kripinski, Sr.
1SGT Richard Vander Clute
-
USAA Scholarship
PV2 Stephen J. Love
-
Nicholas A. Caruso Memorial Scholarship
Camille C. Carlucci, daughter of LTC (Ret) Anthony and MSG Cynthia Carlucci, NJARNG
-
The Enlisted Association of NJ announced that its office on the lower level of the DMVA HQS building in Lawrenceville has been named "The Steinman Room" in honor of MSG (Ret) Lynn H. Steinman and in recognition of his 30 years of dedicated service to the Association.

Annual Coat Drive begins next week!
As the cool weather approaches this weekend and you begin to clean out your closets, please remember those less fortunate. The Governor's Annual Coat Drive is scheduled to begin on October 25th and run until November 15th. Collection boxes will be available in many of our facilities for your convenience.
If you require assistance or additional information, please contact Laura Branham or Terry Dearden, who are serving as this year's Chairmen of the drive. They can be reached at 609-530-6987/6893 or via e-mail at laura.branham@njdmava.state.nj.us or terry.dearden@njdmava.state.nj.us.

NJ's Air National Guard continues to support Hurricane Katrina relief effort.
An eighteen-man team from the 177th Civil Engineering Squadron deployed along with Civil Engineering personnel from the 108th Civil Engineering Squadron on 14 October to the Gulf Coast region in support of the Hurricane Katrina recovery effort. Currently they are engaged in the Staff Damage Control Center (DCC), running 24/7 power plant operations for two 800-person tent cities and the breakdown and pack-up of one of the 800-person tent cities (completed 19 October 2005). In addition, they will begin addressing structural damage to permanent facilities effective 20 October 2005.

Ashleigh Ryann Gwin needs our help.
Ashleigh Gwin is the daughter of 1LT Howard Gwin, C Troop-1/117th CAV, currently deployed for Operation Iraqi Freedom, and Michelle Gwin. She is a two-year old little girl, who has been diagnosed with Krabbe Disease, which is a rare genetic disorder that affects the central and peripheral nervous systems. She has received chemotherapy, a cord blood transplant, and currently receives intense therapies. She travels to Duke University in North Carolina for follow-up care and treatment.
A fundraiser will be held on Thursday, October 27, 2005, from 7-11 p.m. at the Adelphia Grand Ballroom, 1750 Clements Bridge Road, Deptford, NJ. Tickets are $25, and proceeds will go to The Ashleigh Ryann Gwin Trust Fund, c/o PBB Bank, 30 Elm Avenue, Woodbury Heights, NJ 08097. You may learn more about Ashleigh and her disease by logging onto the following website: www.caringbridge.org/nj/ashleigh.ryann.

NJ Employer Support of the Guard and Reserve (ESGR) holds successful Annual Conference and Awards Luncheon.
On Tuesday, October 18, 2005, the NJ ESGR held its annual Conference and Awards Luncheon at the McGuire Air Force Base Officers Club. MG Glenn K. Rieth, The Adjutant General, was guest speaker at the luncheon, and Colonel Dave McNeil, Fort Dix Commander, also spoke briefly. Other speakers during the conference included: Brig Gen (Ret) Robert S. Dutko, Sr., ESGR Committee Chair; COL (Ret) Carmen Venticinque, ESGR Executive Director; LTC (Ret) Jack Dillie, DMVA; COL James McDougall of the 78th Division USAR; LTC Robert M. Hagan, USMC; Lt Col Jim Frier, 514th AMW, and CDR Nancy Galloway, USCG.
Awards for meritorious leadership and initiative in support of New Jersey's citizen soldiers were presented to Olga Nini, Drumthwacket Residence Manager; Freddie DaSilva, Deputy Director of Protocol, Governor's Office; Colonel Ronald Alfors, Chief of Staff-Air; Colonel Mike Cunniff, Commander, 108th Air Refueling Wing; COL Stephen Hines, Chief of Staff-Army; Mike Kahrer of Organon Pharmaceuticals; and Mike Sarkady of the Vineland Water Utility. ESGR Ombudsmen, Mike Berman and John Shackelford, were honored for their tireless efforts on behalf of the Guard and Reserve. Brig Gen Dutko recognized Ray Martyniuk for his many years of dedicated service to the NJ ESGR Committee. Lastly, Nick Grand, recipient of the National ESGR Roche Spirit of Volunteerism Award at the recent National ESGR Annual Conference in Washington, DC, was recognized for the endless hours he dedicates to the men and women in the Guard and Reserve.
Mr. Jim Robinson of Sprint, Bordentown Township Mayor Bruce Hill, and Mr. Dan Edwards of USB-AGL Resources signed the Five Star Statements of Support.

America Supports You: Commissary, Fisher House offer Scholarships
The Defense Commissary Agency and the Fisher House Foundation have teamed up again to offer educational scholarships to children of military families and retirees.
The Scholarships for Military Children Program is marking its sixth year, DeCA spokesman Kevin Robinson said. The goal, he said, is to provide at least one $1,500 scholarship for each of DeCA's 268 commissaries worldwide. Authorized applicants include unmarried children under age 21 of active duty, Guard or Reserve, or military retiree families. Applicants may also range up to 23 years in age if they are enrolled in school. The application period for this year's DeCA-Fisher House scholarship program starts November 1 and closes on February 22.
Application forms for the program will become available in November for pick up at commissaries worldwide and for download via the Internet at www.commissaries.com or at www.militaryscholar.org

Return and Reunion Briefing scheduled for October 23, 2005.
The 42nd Infantry Division is coming home from Iraq. To assist spouses and family members in their preparations for their loved ones return, a Return & Reunion Briefing will be held at the Hampton Inn, 370 Route 9 North, Woodbridge, NJ at 2 p.m. on Sunday, 23 October 2005. Chaplain Kevin Williams (CPT) will be the presenter for the adults, and Amanda Balas will be the presenter for the children. These briefings are important. Make the time for yourself and family to attend. If you are interested in attending, please contact Mr. John Hales at 732-937-6290.

250th Signal Battalion Homecoming T-Shirts are available now!
The 250th Signal Battalion will be coming home from Iraq soon. The Family Readiness Group is conducting a t-shirt sale to raise money for their homecoming. The front of the t-shirt says 250th Battalion with the flag on it and Family Readiness Group. The back of the shirt has the rainbow and says 250th Signal Battalion, Never Forget. The 250th t-shirts come in Youth sizes Small, Medium and Large. Adult sizes Small, Medium, Large, X-Large, and XX-Large are available. The shirts are $10 each and are available by contacting Evie Pipas at Epipas@aol.com or Gail Miller at gail.miller@njdmava.state.nj.us or at telephone number 609-530-6911.

Pancake Breakfasts are scheduled to support New Jersey National Guard Families.
*A Pancake Breakfast to assist the families of the Teaneck Armory Troops and welcome them home will be held on Sunday, November 6, 2005 from 9 a.m. to 1 p.m. Breakfast will be served at the Benjamin Franklin Middle School Cafeteria on Windsor Road between Forest Avenue and West Englewood Avenue, Teaneck, New Jersey. The event is co-sponsored by the American Legion Post #128, Jewish War Veterans, Nam Knights Motorcycle Club, Vietnam Veterans of America, and VFW Post #1429.
Tickets are $7 for adults, $6 for seniors, and $5 for children. Make your checks payable to Pancake Breakfast, and send tem to 650 American Legion Drive, Teaneck, NJ 07666. To volunteer your time or for more information, please contact the Teaneck Family Assistance Center at 201-833-8241.
*A Support the Troops Pancake Breakfast to benefit the families of soldiers serving in the NJ National Guard will be held from 7 a.m. – 1 p.m. on Sunday, November 20. The breakfast will be held at Oakcrest High School, 1824 Dr. Dennis Foreman Drive, Mays Landing. Proceeds will support the NJ National Guard Family Readiness Council. The Council estimates that 40% of mobilized National Guardsmen earn significantly less while they are on active duty.
Chefs and students from the Academy of Culinary Arts at Cape Community College will prepare and serve the food, which will be donated by Tropicana Hotel Casino. Local high school bands and choral groups will provide entertainment, and AtlatiCare will provide childcare.
Tickets to the breakfast are $5 for adults, $3 for children under 12, and free to military personnel with identification. Tickets will be available at the door or by calling 609-345-4524. Sponsorship opportunities are also available by calling 609-345-4524 or emailing acchamber@aol.com.

America's Year of Victory-1945. 60th Anniversary Commemoration of Victory in Europe and Victory over Japan Days.
The public is invited to a ceremony commemorating the year America hailed VE Day and VJ Day, ending four long years of war, "a struggle of sacrificial grandeur such as the United States had never known" – Harry S. Truman. The ceremony will be held at the Donald D. Warner Student Life Center, Brookdale Community College, and will begin at 12 p.m. on Sunday, 23 October 2005. Sponsored in part by the National Guard Militia Museum of New Jersey, the day will feature "Dixieland" music, special presentations by distinguished World War II veterans, and the unveiling of a monument honoring those fought and won World War II. There will be a free reception prior to the start of the program. Registration is requested by calling 732-224-2315.

National Guard Militia Museum schedules its annual Membership and Board of Trustee Meeting.
All members of the National Guard Militia Museum of New Jersey are invited to attend the Annual General Membership Meeting to be held at the Sea Girt Museum at 10 a.m. on Sunday, October 23, 2005.
A meeting of the Board of Trustees will immediately follow the General Membership Meeting. Contact the Museum at 732-974-5966 for additional information.

Historic Soldiers Weekend will honor our veterans – past and present.
"Take a walk through history." Historic Soldiers Weekend is a historical encampment, featuring re-enactors portraying soldiers and civilians from every American conflict, from the French and Indian War to the Vietnam War. In some instances, both sides of the conflicts are represented, such as the Revolutionary Wary Loyalists and "Redcoats," Civil War Confederate units, and even WWII German Infantry units. The re-enactments units will set up their camps and "dig in" for the weekend on Historic Burlington City's Riverfront Promenade.
The weekend will include guest speakers, authors & book signings, WWII veterans, living history displays of cooking, weapons demonstrations, and live music from the 2nd South Carolina String Band (from the movie Gods and Generals).
The even is open to the public (rain or shine) from 10 a.m. to 5 p.m. on Saturday, 29 October and from 10 a.m. to 3 p.m. on Sunday, 30 October 2005. Visit the website www.historicsoldiersweekend.com for a complete schedule of events.
Admission is $2 for Adults and $1 for Children under 12. Take the NJ Transit "River LINE" down to High Street and receive $1 off adult admission price.

NJ Nets basketball team will host Military Appreciation Night.
The NJ Nets basketball team will salute those in uniform as they host Military Appreciation Night on Saturday, November 12, 2005, during their game vs. the Houston Rockets. Come out and see Jason Kidd, Vince Carter, Richard Jefferson and the rest of the Nets battle Yao Ming, Tracy McGrady and the Houston Rockets. Receive a Vince Carter retro replica kids jersey with each discounted ticket purchased. If you would like to receive additional information, contact Sergeant Barbara Harbison, Public Affairs Specialist, at 609-530-7088.

NJ Vietnam Veterans' Memorial and Vietnam Era Educational Center's upcoming event schedule.
21 Oct, 8am - 3pm
Decades Later: Remembering America's War in Vietnam. Seventh Annual Forum on the Vietnam Era. Keynote Address by Lt Col Jim Kean, USMC (Ret) Commander of the Security Guard Force at the U.S. Embassy in Saigon during the April 1975 evacuation. Pre-Registration required.
27 Oct, 6pm
Salute to Patriotism – Third Annual Gala. Keynote Address by General Anthony Zinni, USMC (Ret) former head of Central Command for U.S. forces in the Middle East. Pre-Registration required.
11 Nov, 11am
Veterans Day Ceremony
17 Dec, 6pm
Holiday Lighting Ceremony
For more information about any of these events, please call the NJ Vietnam Veterans Memorial Foundation office at (732) 335-0033.
The Vietnam Era Educational Center is located adjacent to the NJ Vietnam Veterans' Memorial off the Garden State Parkway at Exit 116.

Part-time opportunities in Military Funeral Honors Program.
The New Jersey Army National Guard Military Funeral Honors Program has several part-time employment opportunities immediately available across the state for TDGs and Technicians. Earn one day's base pay and one retirement point for a few hours work providing Military Funeral Honors for our Veterans. If you are interested, please contact SGM Edward Goetschius, Military Funeral Honors Coordinator, at 609-530-7090 or by e-mail at Edward.goetschius@nj.ngb.army.mil.

Armory Happenings – Listed below are events taking place at your local armory.
Date/Time
Event
Location
21 Oct (6-9pm)
22 Oct (10am-6pm)
23 Oct (10am-5pm)
Kiwanis Craft Fair
Morristown
22 Oct (8:30am-4pm)
Coin Operated Arcade Game Auction
Cherry Hill
23 Oct (9:30am-3:30pm)
Sports Card & Memorabilia Show
11am - 2pm
Brooks Robinson (Orioles/Hall of Famer) will sign autographs - $35 & up
Grant Jackson (former Orioles) - Will sign autographs $12 (any item).
Visit njsportspromotions.com for more info.
Bordentown
12 Nov (6pm-12am)
Pink Tie Ball Fundraiser
Morristown
17 Nov (7-10pm)
18-19 Nov (9am-6pm)
Home for the Holidays Gift Fair
Morristown
20 Nov (9:30am-3:30pm)
Sports Card & Memorabilia Show
11am-2pm
Joey Jay (former Reds and Braves star) will sign autographs ($12 any item)
Bordentown
25-27 Nov (9am-4pm)
Craft Show
Freehold
3 Dec (8:30am-4pm)
Coin Operated Arcade Game Auction
Cherry Hill

Fitness Corner - Ernie Razzano, Certified Fitness Trainer, ernest.razzano@njdmava.state.nj.us
Signs of a Stroke.
A lot of attention is given to heart attacks, but unfortunately not enough is given to stroke. I took this information directly off the strokeassociation.com website. It might come in handy one day.
Stroke is a type of cardiovascular disease. It affects the arteries leading to and within the brain. A stroke occurs when a blood vessel that carries oxygen and nutrients to the brain is either blocked by a clot or bursts. When that happens, part of the brain cannot get the blood (and oxygen) it needs, so it starts to die.
Stroke is a medical emergency. Know these warning signs of stroke and teach them to others. Every second counts!
- Sudden numbness or weakness of the face, arm, or leg, especially on one side of the body.
- Sudden confusion, trouble speaking or understanding.
- Sudden trouble seeing in one or both eyes.
- Sudden trouble walking, dizziness, loss of balance or coordination.
- Sudden, severe headache with no known cause
Call 9-1-1 immediately if you experience symptoms! Time lost is brain lost!

Today is Friday, October 21st. It is the 295th day of the year with 70 days remaining.
On this day in history…
1797 – "Old Ironsides," the U.S. Navy frigate Constitution, was launched in Boston Harbor.
1849 – The first tattooed man, James F. O'Connell, was put on exhibition at the Franklin Theatre in New York City, NY.
1858 – The Can-Can was performed for the first time in Paris.
1879 – Thomas Edison invented the electric incandescent lamp. It would last 13 ½ hours before it would burn out.
1917 – The first U.S. soldiers entered combat during World War I near Nancy, France.
1918 – Margaret Owen set a typing speed record of 170 words per minute on a manual typewriter.
1979 Greta Waitz won the NY City marathon. She would win this event nine times.
1980 – The Philadelphia Phillies won their first World Series.
1998 – The New York Yankees set a major league baseball record of 125 victories for the regular and postseason combined.

World Series Facts and Trivia –
The World Series begins Saturday night as the Houston Astros take on the Chicago White Sox at 7:30 p.m. on FOX TV. Here are few interesting facts about the World Series.
The first World Series took place in 1903 between the Pittsburgh Pirates and the Boston Americans. Boston won the Series 5-3.
Don Larsen of the New York Yankees pitches the first and only perfect game in World Series history against the Brooklyn Dodgers in 1956. To keep himself relaxed, Larsen smoked cigarettes between innings.
The first World Series shown on television was the 1947 Series between the New York Yankees and the Brooklyn Dodgers.
World Series Inflation – Each member of the Pittsburgh Pirates, who won the 1903 World Series, received $1182. Each member of the Boston Red Sox, who won the 2004 World Series, received $312,000.
Mickey Mantle of the New York Yankees holds the record for most homeruns in World Series history with 18.
The Chicago Cubs have the longest streak of World Series futility. They haven't won a title since 1908.

Call today to volunteer at a Family Readiness Center near you.
If you are able to assist the families of our deployed soldiers and airmen, please call our Family Readiness Center at our toll-free number 888-859-0352.