.
NJ Dept of Military and
Veterans Affairs
Maj Gen Glenn K. Rieth
The Adjutant General
Brig Gen Maria Falca-Dodson
Deputy Adjutant General
_
Contacting us is easy!
Office of the Assistant Commisioner
COL (Ret) Michael B. Smith
Mrs. Laura A. Branham
Phone: (609) 530-6987
Fax:  (609) 530-7109
Email:
branham@njdmava.state.nj.us
We're on the Web!
www.state.nj.us/military
.
Thought for the day..
"Bad officials are elected by good citizens who do not vote."
George Jean Nathan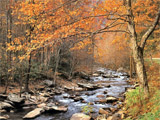 .
..
Register and Vote!
"Half of the American people never read a newspaper. Half never voted President. One hopes it is the same half."
.. Gore Vidal

.
.
New Jersey Freedom Loans
What is a Freedom Loan?
* Up to $10,000

* Annual APR 6%

* Term: 5 years (no pre-payment penalty)

* Unsecured Loan (no collateral required)
Who is eligible to apply?
NJ residents who are:
* Members of the National Guard or Reserve

* Mobilized for one year or longer to fight in the Global War on Terrorism (GWOT) – excluding routine training.
Or
* Served 90 or more consecutive days in the GWOT on federal or state active duty (excluding routing training) and have received orders extending cumulative active duty a year or longer.
How do I apply?
* Contact participating banks. Call or visit your local branch office to obtain an application.

* Guardmembers, Reservists, or family members with Power of Attorney must submit copies of current mobilization orders with the bank's Freedom Loan application.
Current participants:
Commerce Bank
1-888-751-9000
Credit Union of NJ
609-538-4061, ext. 401
First Morris Bank & Trust
1-888-530-2265
Fleet
1-800-841-4000
Manasquan Savings Bank
732-223-4450
North Jersey Federal
Credit Union
1-888-78NJFCU
Peapack-Gladstone Bank
(908) 719-BANK
Pennsville National Bank
856-678-6006
PNC
1-866-PNC-4USA
Sovereign Bank
1-877-391-6365
Sun National Bank
1-800-691-7701
New Director of Veterans Healthcare Services named.
The Adjutant General has appointed BG Frank Carlini as the new Director of the Division of Veterans Healthcare Services, effective November 15, 2004.
A Vietnam veteran, BG Carlini earned a Bachelor of Arts Degree from the College of New Jersey and a Master of Arts Degree from Rider University. He served on active duty with the United States Army from January 1969 to September 1971. During the last 20 years he has held increasingly demanding positions in the new Jersey Army national Guard including Commander of the 1st Battalion, 114th Infantry; Commander of the 154th Training Regiment; Chief of Staff f the NJ Army national Guard; and culminating with his current assignment as the Deputy Commander of the Joint Force Headquarters.
It is a pleasure to welcome BG Frank Carlini to the Veterans Affairs Team.

New Jersey Vietnam Service Medal ceremony held.
On Wednesday, 20 October 2004, Brig Gen Eugene R. Chojnacki, Commander of the New Jersey Air National Guard, presented the New Jersey Vietnam Service Medal to 93 New Jersey veterans of the Vietnam War. The ceremony was held at the Atlantic Cape Community College in Mays Landing, New Jersey. Ms. Kathy Hymes, Division of Veterans Programs, served as Mistress of Ceremony.

New Jersey/Albania State Partnership meeting held at Fairleigh Dickinson University (FDU).
On Tuesday, 19 October 2004, MG (Ret) G. Thomas Garrett and MAJ Bruce Protesto, representing the NJ State Partnership Program (SPP), and Major Editson Zarka of the Albanian Armed Forces met with representatives from Fairleigh Dickinson University to discuss advancing our state partnership further into the field of military-to-civilian and civilian-to-civilian cooperation through greater academic interaction between our two countries. University representatives at the meeting included President J. Michael Adams; Senior Vice President for Government and Community Affairs, Mark P. Campbell; Dean Kenneth Vehrkins, Executive Associate Dean Ronald E. Calissi, and Assistant Professors Paulette Laubsch and Eamon Doherty.
Fairleigh Dickinson University has long been recognized as a world leader in international academic cooperation and distance learning as well as its outstanding work in the fields of homeland security and the administrative sciences. They are viewed as an ideal educational organization with which to potentially partner with in the SPP process. The FDU leadership participating in these discussions were extremely enthusiastic about the idea of establishing contacts with leading Albanian institutions such as the University of Tirana and their newly established Defense Academy, and were extremely generous with both their time and in proposing several ideas and initiatives to advance this concept.

177th Salute to Our Troops Hanger Dance was held.
On 2 October 2004, the 177th Fighter Wing hosted a "Salute to Our Troops" hangar dance honoring returning unit members who supported Operations Enduring Freedom, Special Operations Command Europe (SOCEUR), Iraqi Freedom and Joint Forge. The dance was held in the main hanger, like the USO-sponsored socials of yesteryear, and was decorated in a World War II theme. An orchestra provided live music, offering a variety of tunes from the past to today's sounds as more than 500 guests, many in vintage uniforms and most too young to remember the original hanger dances, took to the floor. Congressman Frank LoBiondo, 2nd Congressional District, New Jersey, MG Glenn K. Rieth, Brig Gen Maria Falca-Dodson, and Brig Gen Eugene Chojnacki were among the many distinguished guests attending the event. "This is a salute to all of our unit members, and especially the ones who have been deployed overseas fighting the Global War on Terrorism," stated Colonel Brian Webster, Commander, 177th Fighter Wing. "The WWII theme was also chosen to honor the members of the Greatest Generation who fought the last world war. They left their jobs, joined the military, and went overseas and fought a determined evil enemy in order to free oppressed people, just like we are doing today. We have much in common with them, and much to celebrate."

Veterans to be honored at upcoming Medal Ceremonies.
The following ceremonies have been scheduled to honor our State's veterans.
18 Nov
11 a.m. & 1 p.m.

Distinguished and Meritorious Service Medals

Korean Service Medal

Toms River Elks
600 Washington St., Toms River, NJ

.
.
.

Dec (TBD)
11 a.m. & 1 p.m.

Distinguished and Meritorious Service Medal

Vietnam Service Medal

Salem County Community College

NJ Committee for Employer Support of the Guard and Reserve (ESGR) holds successful Annual Conference and Awards Luncheon.
On Tuesday, 19 October 2004, the NJ ESGR held its Annual Conference and Awards Luncheon at the McGuire Air Force Base Officers Club. Congressman Jim Saxton, 3rd Congressional District, New Jersey, was the guest speaker at the Awards Luncheon. Speakers at the conference included MG Glenn K. Rieth, The Adjutant General; BG (Ret) Robert Dutko, ESGR Committee Chair; COL (Ret) Carmen Venticinque, ESGR Executive Director; COL Ray Henstrand, 78th Division, USAR; and COL Lonnie Barham, Deputy Commander of Fort Dix. The ESGR's Seven Seals Award for meritorious leadership and initiative in support of the citizen soldiers of New Jersey were presented to Laura Branham, Kim Bruss, Liz DiStefano, LTC (Ret) Rich Fox, Dee Rosario, and Maureen Turak, who work for DMVA; Connie Cisek, from Joint Force Headquarters-Air, as well as the 108th Air Refueling Wing, the 514th Air Mobility Wing, and the Township of Roxbury, NJ.

News from J1-HRO -- Federal employees/Military Personnel – Thrift Savings Plan (TSP) Open Season begins.
Open Season for the Thrift Savings Plan (TSP) will run from 15 October 2004 through 31 December 2004. The TSP is a retirement savings plan for both federal employees (CSRS and FERS) and military personnel. We are entering the TSP Open Season with the knowledge that the five funds have all shown positive returns during the past 12 months.
A new system is in place that enables participants to view their accounts, which are updated on a daily basis, and change allocations within accounts online. The website is www.tsp.gov. Any changes to your plan will take effect the first pay period in January 2005.
FERS employees – it is important to note that this plan is 1/3 of your retirement and deserves your attention. Anyone over 50 years old can participate in the Catch Up program that can be seen on the website.
The J1-HRO office is here to answer any questions you may have. Please call our office at 609-562-0853 for additional information or assistance.

United States Postal Service releases 2004 recommended Holiday Mailing Dates.
The United States Postal Service USPS) has released the 2004 holiday recommended mailing dates for those wanting to send packages to or from the United States or forces in the Middle East. Different dates have been set for the various mailing options and mail destined for military members with deployed units, which have APO addresses starting with 093. The USPS recommends that all mail carry the servicemember's full name, with or without rank, military organization or unit, and full APO or FPO address, but should not indicate the deployed country's name in any part of the address. The complete set of overseas holiday mailing dates can be viewed at the USPS official website.

Upcoming Events at our local armories
| | | |
| --- | --- | --- |
| 22 Oct | Game Auction | Cherry Hill Armory |
| 22 Oct | Craft Show & Sale | Morristown Armory |
| 27 Oct | Antique Show & Sale | Morristown Armory |
| 30 Oct | Breast Cancer Fundraiser | NGTC - Sea Girt |
| 31 Oct | Sports Card & Comic Show | Bordentown Armory |
| 5 Nov | Bead Show | Cherry Hill Armory |
| 10 Nov | Tool Show | Woodbridge Armory |
| 12 Nov | Craft Show | Westfield Armory |
| 13 Nov | Tool Show | Riverdale Armory |
| 13 Nov | Rug Show & Sale | Flemington Armory |
| 17 Nov | "Home for the Holidays" Gift Fair | Morristown Armory |
| 20-21 Nov | Sports Memorabilia Show | Somerset Armory |

Sports Memorabilia Show to benefit the families of deployed soldiers.
On November 20-21 (Sat. 9-5, sun. 10-4), the National Guard Armory in Somerset, NJ, will host a sports memorabilia show with 14 athletes present to sign autographs. Proceeds from the event will benefit the Armory's Family Readiness Group, who provides support to the families of Guard members who have been deployed overseas.
The show, hosted by GT Sports, will feature more than 20 tables of memorabilia for sports fans to peruse. The Somerset Armory Family Readiness Group will also have a table with t-shirts, yellow ribbon magnets, and other items for sale. Admission to the show is $6 for one day and $10 for both days.
Fourteen athletes from the New York Jets, Giants, Mets and Yankees, will be available to sign autographs that will cost between $10-$30 dollars.
Refreshments will be provided by A.R.M.S. with proceeds going towards the purchase of Christmas gifts for the children of deployed soldiers.
For a schedule of athlete's appearances, to reserve table space, or for additional information, call 845-624-4068 or 866-477-6789 (GT Sports) or the Family Assistance Center at 732-937-6290.

Take a walk through history – Main Street, Burlington, NJ.
On Saturday and Sunday, 30-31 October 2004, you will be able to see how life was for a typical soldier in the French and Indian War through a historical encampment and display being held in the history city of Burlington. Come visit Main Street in Burlington, NJ and visit the promenade area of the riverfront, where you will find history has come to life for the weekend.

Military Appreciation Night planned by Trenton Titans and Atlantic City Boardwalk Bullies ice hockey teams.
The Trenton Titans hockey team will host a Military Appreciation Night for members of the military and veterans on October 22, 2004. The Titans will be playing the Reading Royals at 7:30 p.m. at the Sovereign Bank Arena, Trenton, NJ. Tickets are FREE! If you are interested in attending, please contact SGT David Clark, Fort Dix, 609-562-0951 or SSgt Barbara Harbison, Lawrenceville, 609-530-7088.
The Atlantic City Boardwalk Bullies will present a Military Appreciation Night on Saturday, 30 October 2204, for their 7:05 p.m. game against the Reading Royals in Boardwalk Hall. $1.00 tickets are available to all members of the military and veterans. For more information, please call Jessica at 609-348-7811.

McCormick and Schmick's Restaurants will host Veterans Appreciation Dinner.
McCormick and Schmick's Restaurant is again hosting a Veterans Appreciation Dinner on Sunday, November 7, 2004, in their facilities across the country. Locally, McCormick and Schmick have restaurants located in Hackensack, NJ; Bridgewater, NJ; New York, NY; and Philadelphia, PA. Every veteran (including active duty, reserve, and National Guard) is invited to receive a free entrée from a selected menu.

A public ceremony to honor our Veterans is scheduled.
Veterans Day services hosted by the South Jersey Vietnam Veterans Association will be held on Saturday November 6, 2004. Mr. William Devereaux, Director, Division of Veterans Programs, served as Master of Ceremonies at the 11 a.m. event being held at Memorial Grove, Purple Heart Highway, North Cooper River Drive, Cooper River Park, Camden NJ. The public is welcome to attend.

Today in History…
Today is Friday, October 22nd the 296th day of the year with 70 days remaining.

Fire Prevention Month – Test Your Smoke Alarms
Testing smoke alarms may sound like basic advice, but this lesson can save lives. All too often the presence of a working smoke alarm can mean the difference between life and death. Despite the fact that smoke alarms are now widely popular, roughly 70 percent of home fire deaths result from fires in homes with no smoke alarms or no working smoke alarms. Because fire can spread through a home so quickly, it is essential that everyone in your family be able to recognize the sound of the alarm, and has a plan for getting out safely. Smoke alarms are the fire safety success story of the 20th century, but they can't save your life if they're not working. Test your smoke alarm today. It could make all the difference.

Gifts from the Homefront –
Since the Army and Air Force Exchange Service (AAFES) began its "Gifts from the Homefront" program last year, people from all walks of life have rallied around America's troops by contributing $406,745 toward the purchase of gift certificates designed to lift the morale of deployed troops around the world, said officials at AAFES Headquarters. The certificates, which can be purchased by any individual or civic organization, allow service members to purchase items of necessity and convenience at PX and BX facilities around the world. "Gifts from the Homefront" certificates can be addressed to "any service member" or individual service members. Because the gift certificates can be use for merchandise already stocked at contingency locations, "Gifts from the Homefront" are a safe alternative to traditional care packages that can strain the military mail system and present force protection issues. Those wishing to send a "Gift from the Homefront" can simply log on to the AAFES website, www.aafes.com, or call 877-770-4438 toll-free to buy gift certificates in $10 or $20 denominations. From there, the "Gift from the Homefront" may be sent to an individual service member designed by the purchaser or distributed to "any service member" through the USO, American Red Cross, Air Force Aid Society, or Fisher House.

Fun Facts - Courtesy of LTC John Scannell
- A dime as 118 ridges around the edge.
- A cat as 32 muscles in each ear.
- A crocodile cannot stick out its tongue.
- A dragonfly has a lifespan of 24 hours.
- A goldfish has a memory span of three seconds.
- A shark is the only fish that can blink with both eyes.
- A snail can sleep for three years.

Important Calendar Dates:
16 October
7 a.m.-12 p.m.

Pancake Breakfast – Support the Troops

Westfield Armory, 500 Rahway Avenue, Westfield, NJ

Proceeds of this even will benefit the soldiers and families of NJ National Guard's Family Readiness Council and the Family Assistance Center at Westfield.

.
.
18 October
Rain Date: 25 Oct

Golf Tournament - Support the Troops

Oceanair Golf and Country Club

Proceeds will benefit the families of the DISCOM and Artillery units of Toms River and Ocean County whose finances have been affected by the deployment of National Guard members who have been called to duty in Iraq and Afghanistan. For more information call: 609-693-1941.


.
.
23 October
Red, White & Blue Day – Salute to the Military, Echelon Mall, Voorhees, NJ
.
.
23 October

NJ Advisory Committee for Women Veterans Annual Luncheon
McAters Restaurant, Somerset, NJ

Contact Karen Wallace for more information 609-530-6766

.
.

28 October
10 a.m. – 3 p.m.

Veterans Information Fair

NJ National Guard Armory, Lawrenceville, NJ

DMVA's Fitness Corner – Flexibility by Ernie Razzano, Certified Fitness Trainer
Everyone needs a certain level of flexibility and mobility. The question is, "How much?" The fact is most of you already have an adequate level of flexibility. You have ample flexibility to meet the exigencies of your daily activities with ease, and room to spare for life's little emergencies (e.g., falling on ice, tripping, etc.).
Stretching methods can range from intuitive limbering to aggressive stretching designed to radically increase a joint's range of motion. Now, discomfort and pain are subjective experiences, and everyone has varying tolerances to both. I recommend stretching to the point of mild to moderate discomfort if the goal is to improve range of motion, but short of discomfort if the primary objective is to speed up the removal of waste products during or after a workout.
Ideal stretching duration can vary depending on many factors, primarily the type of stretching method being used. Dynamic stretching, for instance, involves several "swings" that last only a moment or so each. Static-active and contract-relax methods involve longer periods lasting 20 seconds to 1 minute. A static stretch (most common) should be held for at least 20 seconds, in order to overcome the stretch reflex. Stretching sessions rarely last more than 20 minutes, with each muscle normally taking two to three minutes at most. Breathe normally, and visualize the muscles, tendons and ligaments lengthening during the stretch. Avoid holding your breath since this increases blood pressure and general muscular tension.
It is important to understand that some stretching exercises such as the straight leg toe touch can severely weaken the spine. Always keep a slight arch in the lower back when stretching the hamstrings (back of upper leg).

NJ Vietnam Veterans' Memorial and Vietnam Era Education Center's upcoming event schedule.
On Friday, 22 October 2004, the NJ Vietnam Veterans' Memorial Foundation will host its sixth annual interdisciplinary forum, "When Will They Ever Learn? – Teaching the Vietnam War." The forum will explore strategies, methods, and materials successfully used in the classroom to foster an interest, understanding, and appreciation for the lessons and legacies of the Vietnam War and the era it defined. The keynote speaker is Jerold M. Starr, editor/author of The Lessons of the Vietnam War. Mr. Starr is director of the Center for Social Studies Education, established in 1984 to promote more and better teaching of the Vietnam War.
Registration is open to the general public as well as educators. For more information or to register for the forum, call 732-335-0033.
| | | |
| --- | --- | --- |
| 22 Oct | 8:45 a.m. – 2:45 p.m. | Annual Forum "When Will They Ever Learn? – Teaching the Vietnam War" (pre-registration required) |
| 30 Oct | 1 p.m. | Poetry Readings – Jan Barry, W.D. Ehrhart, and Charles Johnson – "Vietnam Legacies: Poems from the War and Back Home." |
| 11 Nov | 11 a.m. | Veterans Day Program |
| 20 Nov | 1 p.m. | Author Lecture and Slide Show – Thomas F. Morrissey "Between the Lines: Photographs from the National Vietnam Veterans Memorial." |
| 4 Dec | 6 p.m. | Holiday Lighting Ceremony |
| 11 Dec | 1 p.m. | Author Lecture – James Parker Wollner – The Bamboo Shoot: The Story of the 2nd Airboat Platoon |

Call today and volunteer to help at a Family Readiness Center near you.

As the New Jersey National Guard deploys soldiers and airmen around the globe, the families that are left behind need our support and assistance. Can we count on your help? Please call your local Family Readiness center and volunteer.
To reach any NJ National Guard Family Assistance Center
Call toll free 888-859-0352