DMVA Weekly Highlights
27 December 2002
Joint Chief of Staff, COL (Ret) Michael B. Smith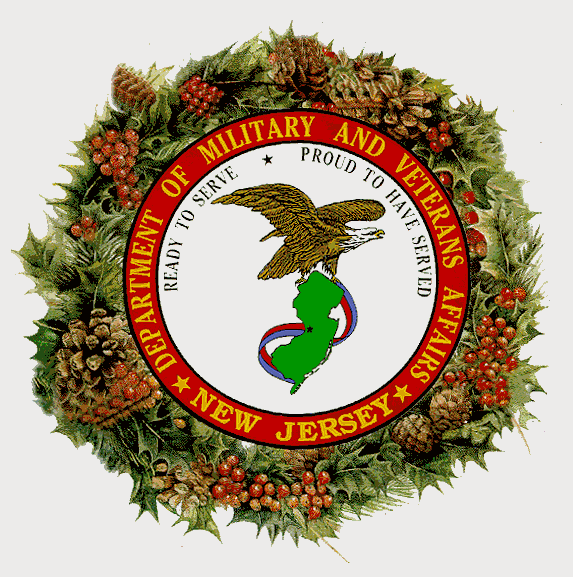 Dear Fellow Employees, Guardmembers, and Veterans:
I wish each of you and your family the best during this holiday season. I encourage you to pause during the hustle and bustle to consider the important things in your life, such as family, friends, and coworkers. Consider the freedoms we share, the price our veterans paid to ensure them, and how each of us contributes, through the Department, to protecting those freedoms for future generations in New Jersey.
The contributions you and our Department have made over this past year are impressive. We continue to contribute to the safety and security of our fellow New Jersey citizens, as well as help the veterans of this great state who served our nation in years past. We met the challenge of maintaining excellent care in our Veterans Homes despite severe nursing shortages. Our soldiers and airmen were called to unprecedented long tours of active duty service protecting our way of life in the continuing war on terrorism. Be assured your fellow citizens and I appreciate what you have accomplished and thank you.
The coming year will undoubtedly bring new challenges. We can anticipate the heavy demands on our Air National Guard wings to continue. There are currently no plans to deploy our Army National Guard soldiers directly into conflict. But several potential missions are under consideration: performing humanitarian aid missions in Central America, increasing the force contribution for the SFOR-16 mission, or stationing in Europe. Any of these would free Active Army units for deployment into conflict.
You each contribute so very much to the state of New Jersey. Thank you, for the gift of your past service and the gift of your continued service in the coming year. With your help, the New Year will be better for your citizens, our veterans, and our guardmembers.
Sincerely,
/S/ GLENN K. RIETH
Brigadier General, NJARNG
The Adjutant General