.
NJ Dept of Military and
Veterans Affairs
Maj Gen Glenn K. Rieth
The Adjutant General
Brig Gen Maria Falca-Dodson
Deputy Adjutant General
_
Contacting us is easy!
Office of the Assistant Commisioner
COL (Ret) Michael B. Smith
Mrs. Laura A. Branham
Phone: (609) 530-6987
Fax:  (609) 530-7109
Email:
branham@njdmava.state.nj.us
We're on the Web!
www.state.nj.us/military
.
VOTE
on
NOVEMBER 2ND
"Half of the American people never read a newspaper. Half never voted President. One hopes it is the same half."
.. Gore Vidal
.

.
Election Day
State offices will be closed on Tuesday, 2 Nov 04, in observance of Election Day.
.
.
Thought for the day..
Yesterday is only a dream, and tomorrow is only a vision, but today,well-lived, makes every yesterday a dream of happiness and every tomorrow a vision of hope.
…from the Sanscrit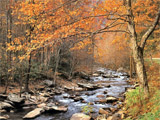 .
.
Presidential Trivia

Andrew Jackson was the first U.S. President to ride in a railroad car.
Franklin D. Roosevelt was the first U.S. President to appoint women to high government posts.
George Washington was the first President to appear on a postage stamp.
John Adams was the first president to live in the White House, and the first President to have a son elected President.
Richard M. Nixon is the only president to have resigned.
Andrew Johnson was the first president to be impeached.
Warren G. Harding was the first President to ride to his Inauguration in an automobile.
Harry Truman was the first President to take office in the midst of a war.
William H. Harrison was the first candidate to have a campaign slogan: "Tippecanoe and Tyler, Too"
Abraham Lincoln was the first President born outside of the original thirteen colonies.
.
.
New Jersey Freedom Loans
What is a Freedom Loan?
* Up to $10,000

* Annual APR 6%

* Term: 5 years (no pre-payment penalty)

* Unsecured Loan (no collateral required)
Who is eligible to apply?
NJ residents who are:
* Members of the National Guard or Reserve

* Mobilized for one year or longer to fight in the Global War on Terrorism (GWOT) – excluding routine training.
Or
* Served 90 or more consecutive days in the GWOT on federal or state active duty (excluding routing training) and have received orders extending cumulative active duty a year or longer.
How do I apply?
* Contact participating banks. Call or visit your local branch office to obtain an application.

* Guardmembers, Reservists, or family members with Power of Attorney must submit copies of current mobilization orders with the bank's Freedom Loan application.
Current participants:
Commerce Bank
1-888-751-9000
Credit Union of NJ
609-538-4061, ext. 401
First Morris Bank & Trust
1-888-530-2265
Fleet
1-800-841-4000
Manasquan Savings Bank
732-223-4450
North Jersey Federal
Credit Union
1-888-78NJFCU
Peapack-Gladstone Bank
(908) 719-BANK
Pennsville National Bank
856-678-6006
PNC
1-866-PNC-4USA
Sovereign Bank
1-877-391-6365
Sun National Bank
1-800-691-7701
--
?
There are only three words in the standard English language that start with the letters "dw."
Can you name them without consulting Mr. Webster?
(See next week's issue for the correct answer).
Boy Scouts and State Troopers held a Camporee at the National Guard Training Center (NGTC), Sea Girt, NJ.
Boy Scouts representing the 21 counties across the state and members of the New Jersey State Police gathered in unprecedented numbers last weekend at the NGTC in Sea Girt, NJ for the first-ever State Police/Boy Scout Camporee held anywhere in the country. 6100 Boy Scouts and more than 300 officers and officials discussed career opportunities in the State Police and learned about Homeland Security and emergency preparedness. The weekend Camporee provided Scouts will an opportunity to earn merit badges on subjects such as emergency preparedness and to see tactical demonstrations by state troopers in boats, helicopters, and armored cars.

MSgt Joseph Kunkle of the 177th is awarded the Bronze Star.
The 177th Fighter Group leadership recently received a Bronze Star for MSgt Joseph Kunkle, who just transferred back to the 177th from the 514th Air Force Reserve unit. The Bronze Star is awarded for meritorious achievement while engaged in ground operations against the enemy from 20 July 03 – 15 November 03 while MSgt Kunkle was assigned to the 447th AEG, Baghdad International Airport.

Enlisted Association of the National Guard of New Jersey awards scholarships.
The Enlisted Association of the National Guard of New Jersey recently awarded scholarships in the amount of $1,000 to the following individuals:
USAA Scholarship
SSgt Keith D. Atwell, 108th Air Refueling Wing
CSM Vincent Baldassari Memorial Scholarship
| | |
| --- | --- |
| Name | Sponsor |
| Brittany Perry | SMSgt Jean Perry |
| David Rosenthal | SSG Larry Rosenthal |
| Justine Uldschmidt | 1SG Konrad Uldschmidt |
| William Caporellie | MSgt William A. Caporellie |
| Christopher Brooks | MSgt Karl E. Meixner |

Toms River Patriotic Rally & Troop Sendoff – 7 November 2004
Deploying soldiers of the 3rd Battalion 112th Field Artillery at the Toms River Armory will be honored at a patriotic rally and sendoff ceremony on 7 November 2004. The ceremonies will be held at the Ritacco Center, located in Toms River at High School North, 1245 Old Freehold Road just off Bay Avenue. See www.RitaccoCenter.com for directions. Doors will open at 1:15 p.m. and the program will begin promptly at 2:00 p.m. Come out and honor these everyday citizen-soldiers, who are leaving their full-time jobs and families to answer the call of duty. Come out and show your support!

Chief Master Sergeant Henry "J" Awards were presented.
A ceremony was held at the Heritage Center on 23 October 2004 to present the Chief Master Sergeant Henry "J" Awards to deserving recipients. The Henry "J" Award is presented to a member of the 108th ARW for outstanding performance during the year, leadership on and off the job, significant self-improvement, and articulate and positive representation of the Air National Guard among other personal accomplishments. Winners received a p0laque and a $500.00 U.S. Savings Bond. Congratulations to the following winners:
2004 Outstanding Airman Senior Airman John Sidorek, 108th LRS
2004 Outstanding NCO Tech Sergeant Rebecca Scaramuzzo, 150th ARS
2004 Outstanding Senior NCO Senior Master Sergeant Robert Dempsey, 108th MXG

Veterans to be honored at upcoming Medal Ceremonies.
The following ceremonies have been scheduled to honor our State's veterans.
18 Nov
11 a.m. & 1 p.m.

Distinguished and Meritorious Service Medals
Korean Service Medal

Toms River Elks
600 Washington St., Toms River, NJ

Dec (TBD)
11 a.m. & 1 p.m.

Distinguished and Meritorious Service Medal
Vietnam Service Medal
Salem County Community College

Federal and State Employees' Charitable Campaigns are underway.
The New Jersey State Employees Charitable Campaign (NJSECC) and the Combined Federal Campaign (CFC) have officially kicked off their 2004 Campaigns.
The CFC provides our federal employees with an annual opportunity to help others and ourselves by donating to our community, national and international human, health, and environmental service organizations. Over 3,000 organizations are listed in the CFC catalog.
The CFC Coordinator for this year's Combined Federal Campaign is MSgt Kathey McCready, State Equal Employment Manager. For more information, please call 609-562-0854.
The NJSECC is also underway, and the campaign Books and contribution forms are currently being distributed. Ms. Patty Smith and LTC (Ret) John Dillie are Co-Chairmen for this year's state campaign. Employees requiring additional information should call Patty Smith at 609-530-6847.
We urge every employee to wholeheartedly support these worth causes. Whether by a one-time donation or weekly payroll deductions, your generosity will make our campaigns a success.

Army 10 Miler was held this past weekend in Washington, DC.
Even the frigid October morning rain couldn't stop the Army 10 Miler from unleashing thousands of runners into the heart of Washington, Sunday, October 24th. More than 16,000 runners came out during race weekend to be apart of the event's 20th anniversary. Members of the New Jersey National Guard Running Team who completed the event were: MSG Alex Estrada, RTSM, the Team Captain who finished with a very competitive time of 1:08:19. NJ Guard's other top finishers were: SSG Donald Brandinelli, RTSM, 1:13:37, and SFC Mike Parmigiano, 250th FSB, 1:15:39. Our top female runners were: 1LT Sandra Tango, 50th MSB, 1:28:29, and MSG Yvonne McGuire, JFHQNJ-IG, 1:31:31. Other competing team members were MAJ Jemal J. Beale, JFHQNJ-IG, 1:40:20, SGT Sarah Bernal, 50th MSB, 1:42:41, and Staff Sergeant Barbara Harbison, NJ Air Guard, PAO, 1:53:37. If you're interested in joining the team, please contact MSG Alex Estrada at Alexandro.Estrada@nj.ngb.army.mil or Major John Sheard at John.Sheard@nj.ngb.army.mil.

177th Fighter Wing announces Holiday Toy Drive for homeless children.
The 2004 holiday season is right around the corner. Each year the 177th Fighter Wing Toy Drive provides holiday gifts to hundreds of homeless children in the surrounding area. Between now and 17 December, the 177th will be collecting new, unwrapped toys to benefit the Atlantic City Rescue Mission. Last year, the 177th donated more than 200 toys, educational games, book, and much more. "Please help ensure that no child is forgotten this holiday season," states 1st LT Luz Aponte, 177th Public Affairs Officer, "make the coming holiday season a little bit brighter for a child by participating." If you would like to donate a gift, contact the 177th Public Affairs Office at 609-645-6005. In addition, the Airman's Council is also sponsoring a clothing drive for the Rescue Mission from October 2nd through November 7. Collection sites are set up at convenient locations throughout the base.

A public ceremony to honor our Veterans is scheduled.
Veterans Day services hosted by the South Jersey Vietnam Veterans Association will be held on Saturday November 6, 2004. Mr. William Devereaux, Director, Division of Veterans Programs, will serve as Master of Ceremonies at the 11 a.m. event being held at Memorial Grove, Purple Heart Highway, North Cooper River Drive, Cooper River Park, Camden NJ. The public is welcome to attend.

Red Ribbon Week observed 25-27 October 2004.
The Department of Defense is observing Red Ribbon Week from October 25-27. The observance is an anti-drug education and drug abuse awareness program sponsored by the National Family Partnership. The program educates individuals, families, and communities on the destructive effects of drugs and the positive alternative life choices available to our youth.
This year's theme, Drug Free – I have the Power, sends military people the message that we have the power to stay off drugs. As we choose to stay drug free, we are fit and ready to face the challenges of defending our country. Living healthy, drug-free lives sets a precedent for excellence. Taking personal responsibility for our actions gives us the power to make a positive impact on the world around us.

Upcoming Fall events at our local armories.
30 Oct
Breast Cancer Fundraiser
NGTC - Sea Girt
31 Oct
Sports Card & Comic Show
Bordentown Armory
5 Nov
Bead Show
Cherry Hill Armory
10 Nov
Tool Show
Woodbridge Armory
12 Nov
Craft Show
Westfield Armory
13 Nov
Tool Show
Riverdale Armory
13 Nov
Rug Show & Sale
Flemington Armory
17 Nov
"Home for the Holidays" Gift Fair
Morristown Armory
20-21 Nov

Sports Memorabilia Show
(Benefiting the Somerset Armory's Family Readiness Group)


Somerset Armory

Part-time opportunities available in Military Funeral Honors Program.
The New Jersey Army National Guard Military Funeral Honors Program has several part-time employment opportunities immediately available across the state for TDGs and Technicians. Earn one day's base pay and one retirement point for a few hours work providing Military Funeral Honors for our Veterans. If you are interested, please contact SFC Raymond Denson, Military Funeral Honors Coordinator, at 609-530-7090 or by e-mail at Raymond.Denson@nj.ngb.army.mil.

The American Legion recognizes Division of Veterans Programs employees.
American Legion Commander Harry Nelson of Hudson County has recognized Kim Castner and Karen Hansen, employees of DMVA's Division of Veterans Programs, for their outstanding efforts on behalf of New Jersey's veterans.
Ms. Castner and Ms. Hansen were specifically recognized, with sincere appreciation, for their assistance in the advancement of American Legion programs and their service to New Jersey's veterans.

New Jersey's World War II Memorial Site dedication is planned for 10 November 2004
The New Jersey World War II Memorial Commission and the Department of Military and Veterans Affairs will unveil the Memorial's design on Wednesday, 10 November 2004, at 1 p.m.
World War II was by all accounts the greatest victory for the United States – along the front lines and the Homefront. Every individual alive during this period of history was involved.
Now America is slowly saying goodbye to its greatest generation of citizens. The State of New Jersey is taking the initiative to honor and remember them by commemorating a Memorial in Trenton, across from the State House in Veterans Park.
Fittingly, the theme for New Jersey's WWII Memorial is "Victory." The memorial hopes to honor and pay tribute to the many sacrifices made during WWII and celebrate the greatest victory our country has ever known.

Sports Memorabilia Show to benefit the families of deployed soldiers.
On November 20-21 (Sat. 9-5, sun. 10-4), the National Guard Armory in Somerset, NJ, will host a sports memorabilia show with 14 athletes present to sign autographs. Proceeds from the event will benefit the Armory's Family Readiness Group, who provides support to the families of Guard members who have been deployed overseas.
The show will feature more than 20 tables of memorabilia for sports fans to peruse. The Somerset Armory Family Readiness Group will also have a table with t-shirts, yellow ribbon magnets, and other items for sale. Admission to the show is $6 for one day and $10 for both days.
Fourteen athletes from the New York Jets, Giants, Mets and Yankees, will be available to sign autographs that will cost between $10-$30 dollars.
For a schedule of athlete's appearances, to reserve table space, or for additional information, call 845-624-4068 or 866-477-6789 (GT Sports) or the Family Assistance Center at 732-937-6290.

Take a walk through history – Main Street, Burlington, NJ.
On Saturday and Sunday, 30-31 October 2004, you will be able to see how life was for a typical soldier in the French and Indian War through a historical encampment and display being held in the history city of Burlington. Come visit Main Street in Burlington, NJ and visit the promenade area of the riverfront, where you will find history has come to life for the weekend.

Military Appreciation Night planned by Atlantic City Boardwalk Bullies ice hockey team.
The Atlantic City Boardwalk Bullies will present a Military Appreciation Night on Saturday, 30 October 2204, for their 7:05 p.m. game against the Reading Royals in Boardwalk Hall. $1.00 tickets are available to all members of the military and veterans, and there is no limit on the number of tickets you may purchase at this discounted price. Bring your entire family and don't miss out on the fun. To purchase tickets or for more information, contact Senior Airman Jared Whalen at 609-754-4313 or via e-mail at jared.whalen@njmcgu.ang.af.mil.

McCormick and Schmick's Restaurants will host Veterans Appreciation Dinner.
McCormick and Schmick's Restaurant is again hosting a Veterans Appreciation Dinner on Sunday, November 7, 2004, in their facilities across the country. Locally, McCormick and Schmick have restaurants located in Hackensack, NJ; Bridgewater, NJ; New York, NY; and Philadelphia, PA. Every veteran (including active duty, reserve, and National Guard) is invited to receive a free entrée from a selected menu.

Thanksgiving Dinner planned for families of deployed military.
On 13 November 2004, at 3:00 p.m., the Cookstown VFW, located just behind Vintage Plaza outside of the McGuire 24-Hour Gate, is hosting a Thanksgiving Dinner with all of the trimmings for any military family whose member is currently deployed. Please RSVP to the Family Readiness Center, 108th ARW, not later than 5 November 2004, at 609-754-4479.

Today in History..
Today is Friday, October 29th, the 303rd day of the year with 63 days remaining.
1863 – The International Committee of the Red Cross was founded.
1929 – America's Great Depression began with the crash of the stock market.
1940 – The first peacetime military draft began in the United States.
1945 – The first ballpoint pens to be made commercially went on sale at Gimbel's Department Store in NY at the price of $12.50 each – 57 years after it was patented.
1960 – Muhammad Ali (Cassius Clay) won his first professional fight. He beat Tunney Hunsaker in 6 rounds.
1966 – National Organization of Women (NOW) founded.
1989 – A public mourning, involving over 20,000 East Berliners, was observed with a minute of silence for the people who had been killed while trying to fee over the Berlin Wall.
1998 – the space shuttle Discovery blasted off with John Glenn on board. Glenn was 77 years old. In 1962 he became the first American to orbit the Earth.

Gifts from the Homefront –
Since the Army and Air Force Exchange Service (AAFES) began its "Gifts from the Homefront" program last year, people from all walks of life have rallied around America's troops by contributing $406,745 toward the purchase of gift certificates designed to lift the morale of deployed troops around the world, said officials at AAFES Headquarters. The certificates, which can be purchased by any individual or civic organization, allow service members to purchase items of necessity and convenience at PX and BX facilities around the world. "Gifts from the Homefront" certificates can be addressed to "any service member" or individual service members. Because the gift certificates can be use for merchandise already stocked at contingency locations, "Gifts from the Homefront" are a safe alternative to traditional care packages that can strain the military mail system and present force protection issues. Those wishing to send a "Gift from the Homefront" can simply log on to the AAFES website, www.aafes.com, or call 877-770-4438 toll-free to buy gift certificates in $10 or $20 denominations. From there, the "Gift from the Homefront" may be sent to an individual service member designed by the purchaser or distributed to "any service member" through the USO, American Red Cross, Air Force Aid Society, or Fisher House.

DMVA's Fitness Corner – by Ernie Razzano, Certified Fitness Trainer
I received a request to provide input on the value of Chiropractic care, so here it goes!
One of the most valuable ergogenic aids for the athlete is proper chiropractic care. Chiropractic is a natural (that is, not emplo9ying drugs or surgery) healing system that treats the whole person, rather than just the particular symptoms of a disorder. In chiropractic, a licensed practitioner corrects structural imbalances of the body, called subluxations, with adjustments and manipulations of the spine and articulations (joints), through prescription of various exercises (e.g., stretching or weight training), and through various therapeutic modalities (e.g., electrical stimulation).
There are many types of chiropractors, and they employ a wide variety of techniques. At one extreme, unfortunately, is the "rack 'em and crack 'em" breed, which has given the entire profession a bad reputation. This type of chiropractor uses the same general spinal manipulations on each patient, without spending time evaluation each individual's problems, or educating each patient on rehabilitation and preventive programs.
At the other end of the spectrum are those who spend time figuring out the proper corrections for each problem, employ manipulative or therapeutic techniques specific to each individual misalignment, and take the time to explain rehabilitation, prevention, and training improvements to the patient.
Serious athletes and fitness enthusiasts alike are advised to seek out (by asking fellow athletes) a competent sports chiropractor that emphasizes the biomechanical aspect of treatment and injury prevention. Biomechanical aspects of treatment include testing for muscle strength and flexibility, gait analysis, and correction of weight training techniques, as well as evaluation for skeletal alignment.
With the array of choices you have in regards to selecting sports medical care, you should generally opt for the conservative approach. The non-invasive techniques of chiropractic are an excellent place to start.

NJ Vietnam Veterans' Memorial and Vietnam Era Education Center's upcoming event schedule.
On Saturday, 30 October, at 1 p.m., the NJ Vietnam Veterans' Memorial Foundation will host a poetry reading by Vietnam Veterans Jan Barry, W. D. Ehrhart, and Charles H. Johnson in a program called "Vietnam Legacies: Poems from the War and Back Home."
Jan Barry, a Montclair resident, is the author of several books including, Earth Songs: New & Selected Poems, co-editor of Winning Hearts & Minds: War Poems by Vietnam Veterans, and is a staff writer at the Record of Bergen County.
W. D. Ehrhart is the author or editor of eighteen books including, Beautiful Wreckage: New & Selected Poems, Vietnam-Perkasie: A Combat Marine Memoir, and Carrying the Darkness: Poetry of the Vietnam War. He is currently a teacher at the Haverford School in Pennsylvania.
Charles H. Johnson, a Red Bank resident, is the author of Tunnel Vision. His poems have been integrated into the Veterans Memorial in Plainsboro, NJ. He is a night editor and poetry reviewer at the Home News Tribune in East Brunswick.
Lecture attendees are asked to RSVP to 732-335-0033. A donation of $5 per person is suggested.
| | | |
| --- | --- | --- |
| 30 Oct | 1 p.m. | Poetry Readings – Jan Barry, W.D. Ehrhart, and Charles Johnson – "Vietnam Legacies: Poems from the War and Back Home." |
| 11 Nov | 11 a.m. | Veterans Day Program |
| 20 Nov | 1 p.m. | Author Lecture and Slide Show – Thomas F. Morrissey "Between the Lines: Photographs from the National Vietnam Veterans Memorial." |
| 4 Dec | 6 p.m. | Holiday Lighting Ceremony |
| 11 Dec | 1 p.m. | Author Lecture – James Parker Wollner – The Bamboo Shoot: The Story of the 2nd Airboat Platoon |
For more information about any of these events, please call the NJ Vietnam Veterans Memorial Foundation office at (732) 335-0033.
The Vietnam Era Educational Center is located adjacent to the NJ Vietnam Veterans' Memorial off the Garden State Parkway at Exit 116.

NFL to donate $250,000 for Pat Tillman USO Center
The National Football League will donate $250,000 to the United Service Organization in memory of former Arizona Cardinal player and Army Ranger Cpl Pat Tillman. The grant will be used to build a USO facility – tentatively named the "Pat Tillman USO Center" – in Afghanistan to honor the memory of Tillman, who was killed in combat April 22 in the region. Tillman, who played four seasons with the Arizona Cardinals, enlisted in the Army in 2002, walking away from a $3.6 million contract offer to serve his country.

Call today and volunteer at a Family Readiness Center near you.
The families of our deployed soldiers need your support and assistance. Call toll free 888-859-0352 to volunteer your services at a Family Readiness Center near you.

Family Programs Event Calendar
Listed below are the events being planned by the Family Readiness Groups throughout the state.
Date
Event
Location
Contact/Phone

30 Oct
0700-1200

Farewell Dinner
Co. E 50th MSB

AMVETS,
Jackson, NJ

Michaele Carrol
732-309-4647

30 Oct
1500-18000

Teaneck Halloween Party

Teaneck Armory

SFC Minnie Hiller
609-847-1475

1 Nov
Radio City Bus Trip
Teaneck Armory
SFC Minnie Hiller
6 Nov
Baby Shower
Teaneck Armory

7 Nov
1300-1500

Picture with Santa
Co C, 1/114th
Burlington Armory

Jacalyn Hicks
856-764-3001

7 Nov
1400-1515

Patriotic Rally and Troop Sendoff
Ritacco Center
Bernard Viggiani
732- 232-4020

11 Nov
1900-2100


Veterans Day Concert
50th MSB

Westwood Veterans Memorial Park

SFC Minnie Hiller
609-847-1475

13 Nov
0800-1200

Pancake Breakfast
1/114th

Woodbury Armory

Cheryl Betten
609-722-1157

13 Nov
1200-1500

Children's Craft Fair
Freehold Armory

Chris Branca
609-971-3711


14 Nov
700

Bus trip to Radio City
Co B 50th MSB
Dover Armory

Heather Burns
973-764-8413

19 Nov
1800

Soccer

Deployed Family Day

Teaneck Armory

SFC Minnie Hiller
609-847-1475

20 Nov
1400-1700

A/B/E 2-113th INF
(Holiday Ornament)

Newark Armory

SGT Diaz
201-344-4736


20 Nov
0900-1400

Purse Party
HQ 2/113th
Riverdale Armory

Mrs. Dalloway
973-296-7692

20-21 Nov
1000-1700

Sports Memorabilia Show (DISCOM FRG)
Somerset Armory
Joyce Rochelle
732-267-6960

21 Nov
1100-1400

Thanksgiving Dinner
50th SBM
American Legion
Dover, NJ

Heather Burns
973-764-8413

26 Nov
1745

Bus Trip to Atl City
Freehold Armory

Chris Branca
609-971-3711

30 Nov
1800-2200

Beef Steak & Chinese Auction
American Legion Post 170
Rochelle Park, NJ

SFC Minnie Hiller
609-847-1475

30 Nov 04
1800-2200

Tree Lighting in NYC
Co B, 50th MSB

Pick-up at Dover Armory

Heather Burns
973-764-8413

Call today and volunteer to help at a Family Readiness Center near you.

As the New Jersey National Guard deploys soldiers and airmen around the globe, the families that are left behind need our support and assistance. Can we count on your help? Please call your local Family Readiness center and volunteer.
To reach any NJ National Guard Family Assistance Center
Call toll free 888-859-0352