.
NJ Dept of Military and
Veterans Affairs
Maj Gen Glenn K. Rieth
The Adjutant General
Brig Gen Maria Falca-Dodson
Deputy Adjutant General
Col (Ret) Stephen G. Abel
Deputy Commissioner for Veterans Affairs
-
Contacting us is easy!
Office of the Assistant Commissioner
Col (Ret) Michael B. Smith
Mrs. Laura A. Branham
Phone: (609) 530-6987
Fax: (609) 530-7109
Email:
branham@njdmava.state.nj.us
We're on the Web!
http://www.nj.gov/military
The NJ National Guard Needs You!
Here is our featured
Job of the Week
Self-Propelled Field Artillery Turret Mechanic (45D)
The self-propelled field artillery turret mechanic performs unit maintenance of carriage-mounted armament, associated fire control, and related systems on all self-propelled field artillery weapon systems. Diagnoses malfunctions of troubleshoots and performs other unit maintenance on carriage-mounted armament, associated fire control, and related systems and components on all self-propelled field artillery weapon systems.
If you're interested in an exciting job opportunity,
contact your Recruiting Office at
1-800-792-8396
.

.

Veterans' Organizations
Contact Information

State Veterans Service Council
Mr. Richard Clark
RJClark21@msn.com

NJ Advisory Committee for Women Veterans
Mrs. Anna Hoffman
hoffmanannem@aol.com

BG Willam C. Doyle Cemetery Advisory Council
Mr. William Rakestraw
warjrnj@msn.com

-

Veterans Hotlines

Benefits & Entitlements
1-888-8NJ-VETS
(1-888-865-8387)

Mental Health
1-866-VETS-NJ4
(1-866-838-7654)

-

New Jersey Freedom Loans

What is a Freedom Loan?

* Up to $10,000

* Annual APR 6%

* Term: 5 years (no pre-payment penalty)

* Unsecured Loan (no collateral required)

Who is eligible to apply?

NJ residents who are:

* Members of the National Guard or Reserve

* Mobilized for one year or longer to fight in the Global War on Terrorism (GWOT) – excluding routine training.

Or

* Served 90 or more consecutive days in the GWOT on federal or state active duty (excluding routing training) and have received orders extending cumulative active duty a year or longer.

How do I apply?

* Contact participating banks. Call or visit your local branch office to obtain an application.

* Guardmembers, Reservists, or family members with Power of Attorney must submit copies of current mobilization orders with the bank's Freedom Loan application.

Current participants:

Commerce Bank
1-888-751-9000

Credit Union of NJ
609-538-4061, ext. 401

First Morris Bank & Trust
1-888-530-2265

Manasquan Savings Bank
732-223-4450

North Jersey Federal
Credit Union
1-888-78NJFCU

Peapack-Gladstone Bank
(908) 719-BANK

Pennsville National Bank
856-678-6006

PNC
1-866-PNC-4USA

Sovereign Bank
1-877-391-6365

Sun National Bank
1-800-691-7701

-

-Autumn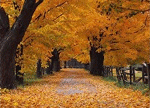 Autumn
When the trees their summer splendor
Change to raiment red and gold,
When the summer moon turns mellow,
And the nights are getting cold;
When the squirrels hide their acorns,
And the woodchucks disappear;
Then we know that it is autumn
Loveliest season of the year.
--

NJ Army National Guard bids a fond farewell to Company D, 250th Bridgade.
The NJ Army National Guard gave a fond Farewell salute to the soldiers of Company D, 250th Brigade Support Battalion on 29 September 2005. The Salute, held at the Vineland Armory, recognized the contributions of the deploying soldiers and their families. Members of the state legislature and the Mayor of Vineland joined MG Rieth in recognizing the troops. D Company is a new unit formed from elements of the 250th Forward Support Battalion, 5-117th Cavalry, 1-114th Infantry, and the HQ, 42nd DISCOM. The soldiers headed off to Camp Shelby for training before heading to Iraq in the new year as part of Operation Iraqi Freedom 4. We wish all of our deploying soldiers the best, and look forward to welcoming them home.

NJ Army National Guard providing 309 soldier Task Force to Hurricane Katrina Joint Area of Operations.
The New Jersey Army National Guard is providing a 309 soldier Task Force (TF) to assist National Guard forces supporting civil authority and security operations in the Hurricane Katrina Joint Area of Operations (AO). The Task Force will be commanded by COL Jim Grant and consist of two Infantry companies, transportation assets and the necessary combat support assets to support the TF for approximately 34 days in the AO. The mission will commence on 29 September 2005 with a 55 vehicle convoy departing for the AO. Good luck to Task Force New Jersey and a heartfelt thank you to the soldiers and families of the NJ Army National Guard for once again stepping forward in a time of national crisis to help our fellow Americans in need.

Warren Grove Range hosts Vineland veterans.
Military members of the Warren Grove Range, 177th Fighter Wing, and the 108th Air Refueling Wing again hosted veterans from the Vineland Veterans Home. Organized by the Range personnel, SMSgt Tom Dunn and SMSgt Tim Donovan from the 177th, and MSgt Steve Sabato from the 108th, the veterans enjoyed a barbeque while watching flying operations. MG Glenn K. Rieth, The Adjutant General, and COL (Ret) Stephen G. Abel, Deputy Commissioner for Veterans Affairs were also in attendance. This annual event, along with the Holiday Party at the home in Vineland has been a New Jersey Air National Guard tradition for a number of years.

News from the Homes Front -
Doris Neibart, CEO of the Paramus Veterans Memorial Home (VMH), was recently inducted as President of the National Association of State Veterans Homes (NASVH) at the National Conference held in Washington State. The Association is dedicated to the "caring for America's Heroes." The NASVH's priorities for the next year are to continue to protect our veterans' benefits, for all those who served our country honorably, with emphasis on the proposed VA budget cuts, per diem drug reimbursement, and construction and grant programs. As president, Doris Neibart will be meeting with the VA, Senators, and members of the House of Representatives to discuss these important issues. The President serves for a one-year term. Doris had been the NASVH Vice President.
At the Menlo Park Home, the CEO, Joseph Branspiegel, the Food Service Staff and the residents collected $1300 for the Katrina Relief Effort. They presented the check to the Salvation Army of New Brunswick, NJ on 23 September 2005. Theresa Burrows, Juanita Ceralde, Joyce Lin, and Larry Maynes led the Food Service Department in a Bake Sale that raised $1,000 as part of this effort. Additionally, the Menlo Park VMH also collected bottled water for the victims.

Salem County honors Korean War veterans.
With the assistance of the Division of Veterans Programs, Brigadier General Eugene R. Chojnacki, Commander of the New Jersey Air National Guard, presented the New Jersey Korean Service Medal to 50 Salem and Cumberland County veterans on Thursday, 29 September 2005. The ceremony was held on the campus of the Salem County Community College.

Farewell Ceremony for the Reconnaissance Surveillance Target Acquisition Battalion to be held 13 October 2005.
The public is invited to join family and friends at a farewell ceremony for local National Guard members who are being deployed to Iraq.
The ceremony for the Reconnaissance Surveillance Target Acquisition Battalion is scheduled for Thursday, October 13, 2005 at 10 a.m. and will be held at the Vineland Armory.
These are trying times for both our National Guard soldiers and their family members and your show of support is appreciated.

177th Civil Engineering Squadron hones its wartime skills at Ft. Indiantown Gap.
During 16-18 September 2005, 31 personnel from the 177th Civil Engineering Squadron (CES) traveled to Ft. Indiantown Gap, Pennsylvania to train on their wartime skills. Most Air National Guard (ANG) CE units do not own their prime mission equipment due to acquisition, operation, and maintenance costs. In order to maintain equipment proficiency and SORTS C ratings, the ANG created five Regional Equipment Operators Training Sites (REOTS) throughout the United States. REOTS provides individual training on prime mission equipment such as the Reverse Osmosis Water Purification Unit (ROWPU) and the Mobile Arresting System (MASS). The REOTS at Ft. Indiantown Gap is the only one that owns an Emergency Airfield Lighting System (EALS). The 177th CES trains at Fort Indiantown Gap REOTS every year, except for every fourth year when they participate in a Silver Flag Exercise at Tyndall AFB. At Silver Flag they hone their wartime skills as a team.

Congratulations to the National Guard Militia Museum of New Jersey – now in its 25th Anniversary Year!
This year the National Guard is celebrating 368 years of distinguished service to America. In 1980, our National Guard Militia Museum of New Jersey first opened its doors to the public and began the Museum's important mission for presenting the honored heritage and contributions of New Jersey's citizen patriots throughout this 368-year period of American history. For the past quarter century the Museum has continued to successfully accomplish its mission of preserving and explaining New Jersey military history, enhancing public understanding of how armed conflicts and military institutions have shaped our state and national experience, and promoted the rich legacy of New Jersey's National Guard.
The museum is a non-profit organization. If you would like to support the Museum, why not become a member or a volunteer? Membership is $10 per year and applications can be found on the Museum's website at http://www.nj.gov/military/museum/index.html.
The Museum is located on the historic campus of the National Guard Training Center, Sea Girt, NJ, and at the Lawrenceville National Guard Armory. The Museum also has an Annex at the War Memorial in Trenton, NJ.
The Sea Girt Museum is open on Drill weekends and Tuesdays and Thursdays from 10 a.m. to 3 p.m. during the winter. From April 1st to October 1st, the Sea Girt Museum is open every weekend. The museum in Sea Girt can be reached a telephone number 732-974-5966.
The Lawrenceville Museum is open for tours on Tuesdays and Fridays upon request and whenever activities are taking place at the Armory. A tour of this facility can be arranged by calling 609-530-6802.
The Trenton War Memorial Annex will re-open shortly and will be staffed before all performances in the Patriots Theatre and during intermissions.

American Veterans of the War on Terror (AVWOT) – A new veterans organization is formed.
AVWOT is a non-profit, tax-exempt corporation that is completely independent – non-partisan and not aligned with any political party, organization, platform, or candidate. AVWOT is formed to serve as the voice of today's veterans and to help our Nation establish and maintain the proper perspective to defeat the radical Islamic fundamentalists who are waging war against us.
AVWOT's mission is two-fold: To provide the veterans of the War on Terror with a collective voice to facilitate greater appreciation for their accomplishments and sacrifices and give them peace of mind to know that their efforts have been worthwhile; and, To bridge the gap between the military's overseas operations in the War on Terror and the nation's homeland security efforts of its ordinary citizens by providing the nation with the foundation of understanding and awareness necessary to sustain and support the War on Terror over the long term.
To learn more about AVWOT, visit their website www.avwot.org.

DMVA's Division of Veterans Programs' new kiosk makes its mall debut.
On Thursday, 29 September 2005, the Division of Veterans Programs and Services' kiosk display titled "Serving Those Who Served" was stationed at the Ocean County Mall in the first in a series of monthly visits to major commercial malls throughout the Garden State. This "One-month-a-mall program is part of a veterans information outreach program designed to establish contact with as many veterans as possible and ensure that our veterans and their family members are receiving every benefit.
It is estimated that approximately 12,000 veterans currently residing in NJ are entitled to VA Service Connected Compensation, but have failed to make application for their benefits.

2005 Mega Job Fair scheduled for Tuesday, 11 October 2005.
The New Jersey Department of Labor & Workforce Development, Local One Stop Career Centers, and New Jersey Army National Guard cordially invite you to attend the 2005 Mega Job Fair. The event is scheduled for Tuesday, October 11th from 10 a.m. to 2 p.m. at the Somerset national Guard Armory located at 1060 Hamilton Street in Somerset, New Jersey. Over 500 employers have received a personal invitation to this event. There will be 160 employers' tables at the event, and these employers will be looking for job seekers in the areas of: Information Technology, Computers, Management, Operations, Manufacturing, Administrative, Sales, Health Care, Production, Food & Lodging, Financial, Education, Pharmaceutical, Engineering, Community and Social Services, Protective Services, Real Estate, Telecommunications, and Customer Service.
Special Guest Speakers will be Congressman Mike Ferguson and MG Glenn K. Rieth. For more information, contact Lou Molnar at 908-704-3000 or 908-704-3015 or via email at Louis.Molnar@dol.state.nj.us.

Trenton Titans hockey team will salute veterans on Saturday, 22 October 2005.
The Trenton Titans will salute veterans, the military and their family members on Saturday, 22 October 2005, during their game against the Wheeling Nailers at the Sovereign Bank Arena in Trenton, NJ.
Tickets will be offered to group and family members at $8.50 (a savings of $3.50 per ticket off of day of game price). Reserved sections will be set up for veterans and military groups, and these groups will be recognized during the Titans game.
Come join the Titans as they salute our veterans and the military, and raise the Kelly Cup Banner to ring in the 2005-2006 hockey season!
Deadline to order tickets is October 14th. To book your group or for more information, contact Dan Weiss at 732-458-8828.

Philadelphia Eagles - National Guard Appreciation Day
The Philadelphia Eagles announced that on Saturday, October 15, 2005, they would hold "National Guard Appreciation Day" under the tent at the Cherry Hill Armory from 9:00 a.m. to 4:30 p.m.
Attendees will meet Eagles' players, Jon Runyan, Hank Fraley, Artis Hicks, and Shawn Andrews. Also attending the event will be NFL Films President, Mr. Steve Sabol. Military ID will be required for admission.

Military Family Resource Center News –
Beginning 1 September 2005, the customer service function of the Military Family Resource Center (MFRC) was transferred to new resources: Military OneSource and MilitaryHOMEFRONT.
Military OneSource is a new and expanded information resource available to service providers. You can reach Military OneSource 24 hours a day, 7 days a week, by calling 1-800-342-9647 or online at www.militaryonesource.com The user id is "military" and the password is "onesource." You can also email Military Onesource directly at mfrc@militaryonesource.com. Leaders, service providers, and service members and their families can find information on the MilitaryHOMEFRONT Portal at www.militaryhomefront.dod.mil. In addition, selected items from the MFRC documents collection will be accessible from the Military HOMEFRONT QoL Library. The projected availability date for these materials is October 1, 2005. If you have questions about obtaining materials from the MFRC collection, contact the MilitaryHOMEFRONT Webmaster.

Family Reunion briefings and workshops are scheduled.
The 42nd Infantry Division will be coming home from IRAQ in the near future. A briefing and workshop are scheduled to assist family members and friends to prepare for the reunion with their Soldier. Topics to be covered will include understanding the changes that have occurred both in yourself and in your returning soldier, adjusting and enhancing lines of communications, asking the right questions, and listening to his or her answer. Date and location are Thursday, 29 September 2005 at 7 p.m. in the Teaneck Armory.
For further information or to RSVP, call Sarah Loureiro at 201-833-0632.

Enlisted Association of the National Guard announces Enlisted Conference.
The Enlisted Association of the NJ National Guard is proud to announce the Enlisted Conference at the Clarion Hotel & Conference Center in Atlantic City West. The Conference will be held 7 thru 9 October 2005. During the Conference we honor our Outstanding Soldiers and Airmen. There are various plans available. Friday night is the Halloween Masquerade Ball with Tex-Mex Buffet, and Saturday is the Formal Evening Ball with dinner and dancing. For additional information, contact SGM (Ret) Jerome Zebrowski at 609-214-6959 or e-mail jcptfalc@aol.com or SGM Edward Goetschius at 609-965-1972 or e-mail esgtmaj@comcast.net or www.EANG-NJ.org to get an application, plans and other activities offered. Thank you for your support!

Children of Fallen Soldiers Relief Fund -
Realhoboken.com, Hoboken's premier online magazine, is sponsoring an event to support the Children of Fallen Soldiers Relief Fund – benefiting families who have lost soldiers in Iraq and Afghanistan. The festivities will take place at Trinity Bar & Restaurant, 3rd & Sinatra Drive, Hoboken, NJ.
Special auction items include: signed memorabilia donated by the Jets, Devils, NBA and MLB, as well as gift certificates from local restaurants, merchants, and tickets donated by the Nets and the Conan O'Brien Show.
This charity event benefits the families of New Jersey military servicemen who have given their lives in support of Operation Enduring Freedom and Operation Iraqi Freedom.
Please join in for a fun evening at one of Hoboken's top establishments and, at the same time, help those families who have sacrificed so much over the past four years. http://www.realhoboken.com.

Salvation Army – Operation Red Shield.
Operation Red Shield is a fully funded program run by the Salvation Army to meet the emergency needs of our deployed service personnel and their dependents. If anyone needs assistance or additional information on Operation Red Shield, please call 888-302-6100 or 888-247-0100. Full program details can also be viewed at www.salvationarmynewjersey.org.

NJ Vietnam Veterans' Memorial and Vietnam Era Educational Center's upcoming event schedule.
15 Oct, 1pm -
"Who Knew? Reflections on Vietnam (by an American Red Cross "Donut Dolly" in Vietnam). Author lecture by Vietnam Veteran (civilian) J. Holly Watts.
21 Oct, 8am - 3pm
Decades Later: Remembering America's War in Vietnam. Seventh Annual Forum on the Vietnam Era. Keynote Address by Lt Col Jim Kean, USMC (Ret) Commander of the Security Guard Force at the U.S. Embassy in Saigon during the April 1975 evacuation. Pre-Registration required.
27 Oct, 6pm
Salute to Patriotism – Third Annual Gala. Keynote Address by General Anthony Zinni, USMC (Ret) former head of Central Command for U.S. forces in the Middle East. Pre-Registration required.
11 Nov, 11am
Veterans Day Ceremony
17 Dec, 6pm
Holiday Lighting Ceremony
For more information about any of these events, please call the NJ Vietnam Veterans Memorial Foundation office at (732) 335-0033.
The Vietnam Era Educational Center is located adjacent to the NJ Vietnam Veterans' Memorial off the Garden State Parkway at Exit 116.

Part-time opportunities in Military Funeral Honors Program.
The New Jersey Army National Guard Military Funeral Honors Program has several part-time employment opportunities immediately available across the state for TDGs and Technicians. Earn one day's base pay and one retirement point for a few hours work providing Military Funeral Honors for our Veterans. If you are interested, please contact SGM Edward Goetschius, Military Funeral Honors Coordinator, at 609-530-7090 or by e-mail at Edward.goetschius@nj.ngb.army.mil.

Armory Happenings – Listed below are events taking place at your local armory.
Date/Time
Event
Location
30 Sep (10am-5pm)
1 Oct (10am-8pm)
Quilt Show
Westfield
-
1-2 Oct (9am - 4pm)
Craft Show
Freehold Armory
-
9 Oct (8:30am - )
Nascar Collectibles
Bordentown

Fitness Corner –
Selecting a Running Shoe
Running shoes should be selected carefully. Factors to weigh when looking for a new shoe include:
- Past experience with shoes
- Current Problems
- Biomechanical Needs
- Environmental Factors
- Running and Racing Requirements
First, I would advise getting a few pairs of what seem to be your favorite shoes before the manufacturer changes the shoe. Historically, manufacturers often make unannounced changes. This can vary from a subtle change in the cushioning around the heel to a major structural midsole change.
One of the best means of finding out information about running shoes is to locate a good running shoe store that maintains an excellent reputation among your local running community. They can help you not only with fit, but also review desired shoe characteristics with you. They can also alert you to changes that may occur in the manufacturing of your favorite shoe. Failing to replace worn shoes is a major cause of running injuries. Estimates vary, however, the usual estimates place the mileage at somewhere between 350 and 550 miles.
When buying your new pair, make sure you try on both shoes. You should also try to keep the shoe on your foot for about 10 minutes to make sure that it remains comfortable. Make sure that nothing pinches and that you like the feel of the shoe and your stride. Once you have purchased a new and comfortable shoe, don't put them to the test with a 12-mile run, or speed work around a track. An easy 3-mile run will be sufficient (or less for those just starting out). Run easily in the shoe and for only a short distance during the first 100 miles you spend in the shoe. Never wear a brand new shoe in a marathon. You'll be doomed to sore feet, blisters, and perhaps worse.

On this day in history… September 30, 2005 - It is the 274th day of the year with 91 days remaining.
1630 – John Billington was hanged for murder. He was the first criminal to be executed in the American colonies.
1777 – The Congress of the United States moved to York, PA, due to advancing British forces.
1787 – The Columbia left Boston and began a trip that would make it the first American vessel to sail around the world.
1882 – The world's first hydroelectric power plant began operating in Appleton, WI.
1927 – George Herman "Babe" Ruth hit his 60th homerun of the season, breaking his own record. The record stood until 1961 when Roger Maris broke the record.
1934 – Babe Ruth's final game as a Yankee.
1946 – An international military tribunal in Nuremberg, Germany, found 22 top Nazi leaders guilty of war crimes.
1949 – The Berlin Airlift came to an end. The airlift had taken 2.3 million tons of food into the western sector despite the Soviet blockade.
1960 – The first prime time animation show, The Flintstones, premiers.
1960 – On Howdy Doody's last show, Clarabelle finally talks – "Goodbye Kids."
1971 – The Soviet Union and the United States signed pacts that were aimed at avoiding an accidental nuclear war.
1976 – California enacted the Natural Death Act of California. The law was the first example of right-to-die legislation in the U.S.
1993 – US Chairman of the Joint Chiefs of Staff, Colin Powell, retired.

Call today to volunteer at a Family Readiness Center near you.
If you are able to assist the families of our deployed soldiers and airmen, please call our Family Readiness Center at our toll-free number 888-859-0352.