Expanding Community Options
The State of New Jersey must invest its ICHNJ savings (currently $35+ million) to expand home and community based options and allow more people to age in place. New Jersey has worked hard to identify continued barriers to independent living, and has used its ICH rebalancing fund dollars to invest in exciting opportunities to help overcome those barriers, including:
Building small group homes for ID/DD individuals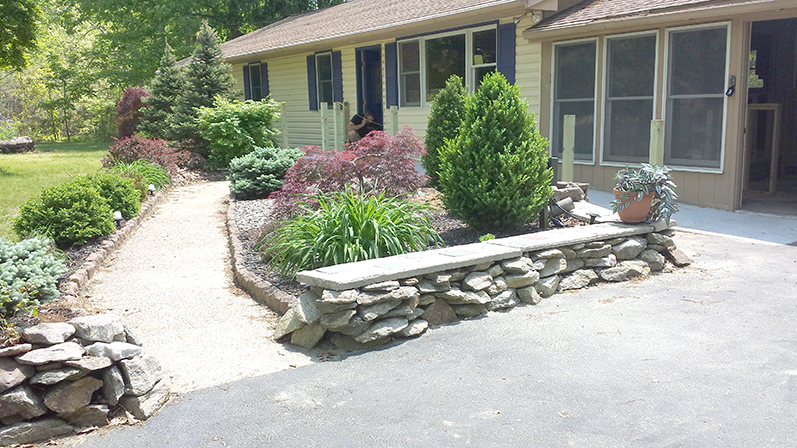 One of the biggest challenges in New Jersey for all populations who want to move out of institutions is the lack of affordable, appropriate housing. There is a specific need for smaller, barrier-free group homes that qualify as independent residences and can support people leaving developmental centers who have significant care and support needs. ICHNJ rebalancing funds are being utilized for capital costs (acquisition and/or rehabilitation) for these barrier-free homes. The funds were allocated through a competitive process among qualified DDD providers. Up to $250,000 per 4-bedroom home was made available through this process. Twelve (12) homes were purchased under this Rebalancing Fund Initiative and 48 individuals are currently enjoying their lives in the community.
Creating affordable, accessible apartments for individuals leaving nursing homes
Lack of affordable and accessible housing is the number one barrier to moving individuals out of nursing homes. In response, the Division of Aging Services (DoAS) has made over $6.2 million available to housing developers through NJ's Housing and Mortgage Financing Agency (NJHMFA). The loan program, launched in 2015, is called the Money Follows the Person Housing Partnership Program (MFPHPP). In exchange for a $75,000 capital loan, housing developers must designate one accessible apartment unit for people with physical disabilities who are leaving nursing homes; they can seek loans for up to five units per project. These units will be guaranteed to remain at 20% AMI (area median income), making them affordable to our lowest-income participants for years to come. The $6.2 million will fund 80 affordable, accessible apartments. Dozens of units have been completed and occupied, and more come online every month. More information can be found here:
Cutting-edge training for professionals who help DD/ID individuals
For the DD community, one of the barriers to independent living is the retention of qualified, trained staff to care for DD individuals in community settings. In response, the Division of Developmental Disabilities (DDD) used a portion of its ICH savings to purchase the College of Direct Support (CDS). CDS is an online education system that provides mandatory pre-service training and additional cutting-age coursework to professionals who provide services to DD consumers living in the community. This training benefits DD consumers living in the community in numerous ways: providers acquire better skills, are able to provide more consistent care, and create more dependable relationships; staff receive increased recognition and confidence along with their growing knowledge and skills; and agencies can count on a more dedicated and professional workforce that provides higher quality support.
Spreading the word about community living options
Many people in the broader community still do not know that a nursing home or developmental center may not be the only option when a loved one or friend needs long-term or disability services. To combat this lack of awareness, ICHNJ spends a portion of its reinvestment funds on a broad education and marketing plan to both current nursing home residents and individuals who wish to remain at home and to avoid nursing home placement. This marketing campaign's message is "A Nursing Home May Not Be Your Only Option" and features strategies for facility-based marketing and education as well as focused messaging for local/regional communities. At the local level, we are visiting every nursing facility in New Jersey, speaking and tabling at dozens of local/community events (senior expos, health fairs, etc.) and placing advertising in local, regional, and statewide media outlets (including television, radio, newspapers, NJ Transit busses, and many others).