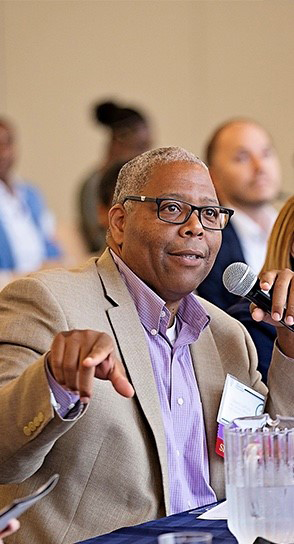 Edward LaPorte, lives in New Brunswick, New Jersey, along with his family, where he was raised and educated. His mother was born In Cuba and his Father in Puerto Rico. He is the Executive Director of the NJ Office of Faith Based Initiatives in the Department of State.
Mr. LaPorte is a dedicated bilingual professional; he has vast experience in designing, developing, promoting and launching approaches that address the needs of communities that are socially and economically disenfranchised. His experience in community development, training and technical assistance, program design and evaluation and impact assessment were enhanced while working for: Catholic Charities, Puerto Rican Organization for the Community and Educational Development – PROCEED, PRAB, and Union County Board of Social Services.
He received his Bachelor's degree from Rutgers University and his Masters in Public Administration from Kean University.