Text to 9-1-1
The State of New Jersey
Office of Emergency Telecommunication Services

in cooperation with

Verizon Wireless, AT&T, T-Mobile and Sprint

and a select number of Public Safety Agencies
have been able to implement Text to 9-1-1 on an interim basis.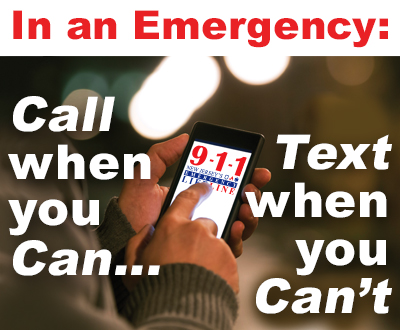 This permits the sending of SMS* text messages to 9-1-1
when a voice call is not possible or practical.

A voice call made from a wireline or cell phone is preferable
but in the event that you cannot do so you can send a Text to 9-1-1.