Adult Education, Camps and Day Care

Aspen University
NJ State employees will receive a 10% tuition discount on Nursing Graduate and Doctoral programs. With the tuition discount, employees can earn their bachelor degree for as little as $18,000 in tuition and their graduate degree for as little as $10,550 in tuition. We offer degrees In Management/Business, Education, Criminal Justice, Nursing, Technology and Addiction Counseling.
NJ State employees need to mention to their enrollment advisor they work for The State of New Jersey.
For any questions you can call Jamie VanGeest at 855-849-1952 or go to Aspen University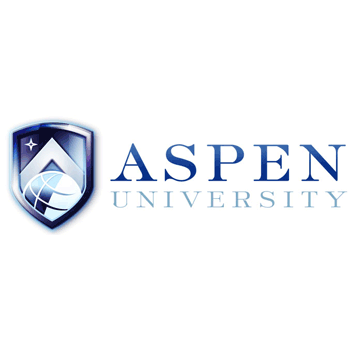 Future Stars Summer Camps
NJ State Employees can get $25 off per child per week at Future Stars Summer Camps.
Future Stars runs fabulous Day Camp programs for children ages 4-13. The camps are conducted at 8 terrific sites, and offer your child a summer of fun and excitement! Check out which program is best for your child, and you can sign up on line today!
Go to www.futurestarscamps.com or call Michael Rush at 609-909-1551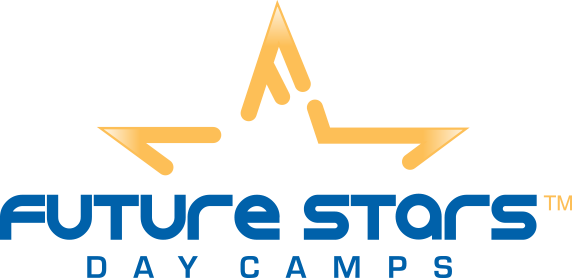 ISC Summer Day Camp
10% Discount on our Summer Camp to all State Employees
Summer Camp/Family Entertainment/Skating/Parties/Youth and Adult Sports
All State employees will receive 10% discount on an entire summer camp program at registration. Must have NJ State Identification.
Call 856-273-2828 or visit website http://www.intsports.com/

Lakeview Child Center Hamilton/LCC Horizon/LCC Lawrenceville/LCC West Windsor
Lakeview Child Center
NJ State Employees receive 10% discount off our weekly tuition. Discounts cannot be combined with any other offers or promotions. Discounts are not retroactive, employees will receive the discount effective the first full week after proof of employment is submitted to Lakeview Child Center.
Full day, half day, full week, part week care offered. Ages 6 week to 6 years. Nutritious breakfast, hot lunch and afternoon snack is provided on site each day. We also provide baby food, infant formula, diapers, wipes, and diaper creams.** Our centers use LifeCubby a mobile application which provides families daily communication about their child's day.
All of our sites are NAEYC Accredited, Enrolled in the "Let's Move" program, first programs in NJ to receive "Asthma Friendly Childcare Program Award" and we are enrolled in Grow NJ Kids program.
We have certified Head teachers and all staff are CPR/FA pediatric AHA certified. We use Creative Curriculum that is time-tested, research-based. Through our play-based, academic program, children learn to explore, experiment and draw conclusions about the world around them. Our teachers prepare exciting, age-appropriate and individualize activities to help children develop a health self-concept and a feeling of accomplishment. Classroom planning focuses on physical, cognitive, language and personal-social skills. As children prepare to move on to Kindergarten we have supplemental activities for Kindergarten readiness, such as pre-reading, math, science and writing.
State of NJ employment pay stub presented to Lakeview Child Center upon enrollment and verify with pay stub every six months thereafter.
**"Because Lakeview provides supplies, any substitutes that parents/guardians want (for medical reasons or otherwise) regarding food or supplies (such as: diapers, wipes, creams, formula or food) will be at the parents/guardians expense. Lakeview Child Center will not provide, pay, or reduce tuition for the substitutes the parent/guardian is requesting and reserves the right to decline a parents/guardian request if it does not align with Lakeview's policies, procedures and philosophy. "
Locaitons:
4 Hamilton Health Place 500 Horizon Center 4 Princess Road Building 100 707 Alexander Road
Hamilton, NJ 08690 Robbinsville, NJ 08691 Lawrenceville, NJ 08648 Princeton, NJ 08540
609-890-1442 609-587-8002 609-896-0500 609-978-0977
Shannon Dumas Denise Rosati Jen Narducci Ashley Yurcisin
M – F (6:45am – 6:30pm) M – F(7am – 6:30pm) M – F(7am – 6:30pm) M – F(7am – 6:30pm)
Visit Lakeview Child Center www.lakeviewchildcenter.org or contact the Director of the location you are interested in.
Company website:
Contact: Pattijo Taylor
Phone: 609-896-4866
Email: pattijo.taylor@rwjbh.org

The Learning Experience
NJ State Employees receive 10% plus waived extended care fees for the employees.
Visit the Learning Experience www.thelearningexperience.com
Call 877-844-9110 to reserve your child's spot in a classroom
Click here to see flyer
Employees receive discount with proof of State employment (ID badge or pay stub).
Liberty University Online
Beginning on August 7th, the following admission application fees will take place for all corporate advantage employees and their spouses:
$40 application fee (Graduate Programs and Certificates)
$50 application fee (Post-Graduate and Doctoral Programs)There will be no application fee for any Undergraduate Certificates, Associates and Bachelor Degree programs.All eligible employees and spouses will continue to receive a 15% tuition discount to any of our online degree programs.
new benefit flyer that lists these updates, along with new contact information for your employees. Moving forward, please direct all email correspondence to myself, Brittany Taylor, at luorecruitment@liberty.edu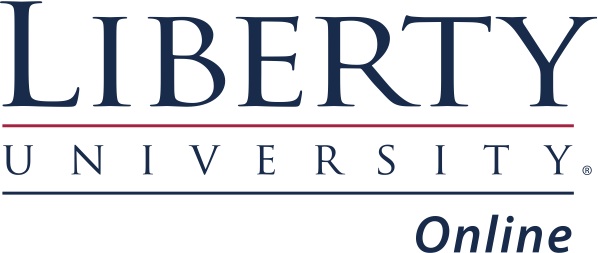 Lightbridge Academy Child Care/Daycare/Preschool
Lightbridge Academy Corporate Advantage Program is available at all Lightbridge Academy locations. Please visit http://LightbridgeAcademy.com to find the center nearest you.
Employees must present proof of employment for the participating company in order to receive a 5% discount for all full day (2,3 & 5 day) programs.
Back-up care is offered on a space available basis at the cost of $100 per day. Call center location for availability.
Products/Services offered:
Lightbridge Academy offers extended day Infant, Toddler, Preschool and Summer Camp programs. Our unique Circle of Care recognizes the importance of caring for the needs of the entire family – children and parents. Children enjoy "learning through play" and the Lightbridge Academy curriculum is developmentally appropriate and focuses on meeting the specific needs of each child. Our child care centers are state-of-the-art with high levels of security, interactive whiteboard technology, and the exclusive ParentView® Internet Monitoring System, which ensures that families can stay connected to their children anytime, from anywhere in the world. Our newest addition; the Tadpoles parent e-communication tool, utilizes mobile technology in the classroom to provide real-time visibility and strengthens communication between the center and our families. For more information on corporate discounts or to take a Virtual Tour, please visit http://LightbridgeAcademy.com.
How does employee Receive discount?
-Discounts are not retroactive, employees will receive the discount effective on the date that proof of employment is submitted to the Lightbridge Academy Center Director for the participating company. Discount is applied only on the amount the employee is responsible to pay.
-Back-up care is offered on a space available basis only. Employee are required to call the Center Director in advance to check availability, reserve space and receive all state mandated registration and immunization paperwork. Call center for details.
-Program availability varies by location and enrollment is offered on a space available basis. -Discounts cannot be combined with any other offers or promotions. Corporate Advantage Program is subject to annual renewal.
Lightbridge Academy Franchise Company: 116 Grand Street, Iselin, NJ 08830 – 732-980-1900
For details or additional information contact: CAP@LightbridgeAcademy.com
Company Website: http://lightbridgeacademy.com

Pacific Medical Training
NJ State Employees will receive a 25% discount on Bloodborne Pathogens training for non-medical persons.
Our Bloodborne Pathogens Course teaches employees how to protect themselves and others from being exposed to blood or blood-containing materials. This course is designed to meet Occupational Safety and Health Administration (OSHA) requirements for bloodborne pathogens training when used with a site-specific containment plan. This training is compliant with U.S. Federal Regulations at 29 CFR 1910.1030.
We can provide a link with a 25% discount applied at time of approval.
Regular course purchase price is $19.
Link to website
https://pacificmedicaltraining.com/education-nm-bbp.html
Contact:
Debbie McGrody
debbiem@pacificmedicaltraining.com
215-808-2691

REA Test Prep
REA Test Prep publishes test prep and study guides for AP, CDL, College-Level Examination Program (CLEP), EMT/Paramedic, GED, and teacher certification exams.
New Jersey State and local employees can receive 25% off any product in the REA Test Prep catalog. Redeem promo code NJ25 at checkout at www.rea.com to receive your discount.
Website: www.rea.com
Contact: Larry B. Kling
Phone: 732-887-8578
Email: lkling@rea.com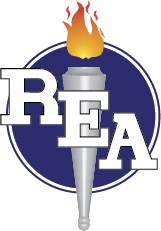 Rider University
Rider University is proud to partner with The State of New Jersey to offer a 20% discount to participating employees and immediate family members under the age of 23 for undergraduate and graduate on-campus and online programs.
Pursue a degree, a certificate or take a single class in your choice of 100+ nationally-ranked undergraduate and graduate programs. Available programs include accounting, business administration, cybersecurity, homeland security and more. Online, hybrid and on-campus options are available.
In order to receive the discount:
Complete an Inquiry Form - You'll receive more information about your program of interest.
Apply to Rider University as Undergraduate (Full-time), Undergraduate (Part-time) or Graduate. As a State of New Jersey partner, your application fee is waived.
Verify your employment by emailing partnerships@rider.edu from your employee email address and include your company ID.
Contact: Office of Admission
Phone: (609) 896-5036
Email: partnerships@rider.edu
Website: https://www.rider.edu/admissions/partnerships/benefits/state-new-jersey

Smart Start Academy
NJ State employees will receive 10% off the monthly tuition of a chosen program per child. Offer cannot be combined with any other discount. Employees must provide valid paystub or an active work ID.

Preschool services, childcare afterschool programs, enrichment programs. We accept children ages 6 weeks to 7 years old. We are open Monday to Friday 7am-7pm. Our wonderful staff are state certified. S.S.A. follows an amazing 1:3 teacher to student ratio. We also offer additional programs such as weekend events and a birthday party venue.

Center Locations:
552 9th Street, Hoboken, NJ
180 Newark Ave, Jersey City, NJ
532 Jersey Ave, Jersey City, NJ
462 Central Ave, Jersey City, NJ

Employees must present an active work ID or a valid paystub (45-day period).

Call 201-424-5729 or go to http://www.smart-startacademy.com

Thomas Edison State University
Thomas Edison State University is one of New Jersey's senior public institutions of higher learning and one of the oldest schools in the country designed specifically for adults. The University offers associate, bachelor's, master's and doctoral degree programs in more than 100 areas of study as well as undergraduate, graduate and professional certificates. The New Jersey State Library is an affiliate of the University. Thomas Edison State University is accredited by the Middle States Commission on Higher Education. TESU is extremely flexible and built to fit your busy life: generous transfer credit options, coursework is 100% online, new terms are offered every month and no set time to login for classes.
TESU is offering New Jersey State and local government employees reduced corporate tuition rates and personalized support services for degree completion.
To receive this discount, applicants must identify themselves as NJ Public Sector students in section 5 of the Thomas Edison State University admissions application.
TESU is offering Information Sessions to those employees interested in completing their degrees. To learn more, call (609) 777-5680 or visit https://www.tesu.edu/njstate.
Contact: Carla Donegan
Email: cdonegan@tesu.edu
Phone: (609) 376-6740
Website: www.tesu.edu

XL Sports World Mt. Laurel
XL Summer Camp is offering all State and local government employees a 10% discount on an entire summer camp program at registration. You will be required to provide proof of employment as a NJ State employee.
Contact: Lynne Prairie
Contact: (856) 273-2828
Email: lynne@xlsportsworld.com
Website: www.xlmtlaurel.com