Ana Luisa Jewelry
Ana Luisa Jewelry offers sustainable jewelry.
NJ State and local employees can receive 15% off all orders by using the code EMPLOY15 or STUDENT15 at checkout.
Website: www.analuisa.com
Contact: Patricia Jackson
Phone: 917-284-6095
Email: patty@analuisany.com

Brilliance.com
NJ State Employees can enjoy a huge discount of $50 off any product on Brilliance.com!
Certified loose diamonds, engagement rings, gemstones, pearls and other fine jewelry.
Go to http://www.brilliance.com/
Use Promo Code BC50ED at checkout for $50 off purchase

Contact: Jonathon Ohayon - 561-369-5551

Camo Rings America
NJ State Employees can receive a $10 discount on any ring purchased by entering the coupon code "CAMO22" at checkout.
This includes Camouflage rings, Wood inlay rings, Christian-inspired rings and other styles of rings including wedding rings.
Discount Link: www.camoringsamerica.com
For any questions contact Brian Kittle at 706-410-5938 or email: info@camoringsamerica.com

Corporate Jewelers
NJ State employees can save 66% on all jewelry purchases made at Corporate Jewelers, ranging from gorgeous genuine diamond engagement rings, mens and womens rings, pendants, bracelets, earrings and select silver items.
All major credit cards accepted as well as custom layaway programs.
NJ State employees and their family members simply get the discount by registering online, indicating on the registration form their employer as being NJ State.
They can purchase directly on our website, by calling us at 972-980-0818 or by email at sales@corporatejewelersinc.com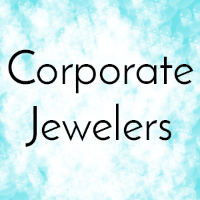 DreamStone Inc.
New Jersey State employees will get a Discount to be applied at checkout : An additional 10% off Fine Jewelry and 5% off loose diamonds and engagement rings from our exclusive wholesale prices.
Discount code at check-out: NJFJ10OFF for Fine Jewelry and NJDMD5OFF for Diamonds and Engagement Rings.
Current Restrictions: Not to be combined with other offers.
To redeem discount go to www.dreamstone.com
Any questions you can call 212-207-3090

Fascinating Diamonds
NJ State Employees can enjoy a premium online jewelry store specializing in customizing the perfect piece of jewelry right from the comfort of your home.
Exclusively for all NJ state employees and their families we offer a 10% discount on our assorted array of diamond engagement rings crafted in finest quality metal from yellow gold to white gold and rose gold including platinum.
Employees can use the coupon code NJSC10 and the available discount at checkout. For further information you can contact us at 212-840-1811 or email us at info@fascinatingdiamonds.com or you can visit our website: http://www.fascinatingdiamonds.com/

Gemologica.com
NJ Sate employees can save 10% on all jewelry purchases made at Gemologica.com.
To redeem your discount, go to http://www.gemologica.com/ and sign up to become a member.

Once you have a password, proceed to check out and enter the New Jersey State Employee Code: NJSTATE10.

Ice.com
NJ State Employees receive a 20% discount off a wide selection of diamonds, pearls, necklaces and more.

Click on the item you would like to purchase; click on "Buy This Item Now" and the amount of your savings will be displayed.
- Free Return Shipping
- Free Shipping on orders above $150
- No-Risk 30-Day Money Back Guarantee
- Easy Monthly Payments
Discount Link: http://www.ice.com/index.jsp?sourcecode=ECNJS or Telephone Orders call: 1-800-539-3580
Discount Coupon Code: ECNJS

Monday - Thursday, 9 AM to 9 PM (EST); Friday, 9 AM to 4 PM (EST); Sunday, 12 PM to 6 PM (EST); CLOSED on Saturdays and National Holidays.


For all questions, concerns or additional information, please contact the Employee Discount Team at 1-866-393-9788 ext. 245 or employeediscount@ice.com
Just Men's Rings
NJ State Employees can save 10% store-wide at JustMensRings.com
JustMensRings.com offers everyday low prices up to 75% off retail on men's wedding bands, designer rings and men's jewelry in every material from titanium to platinum. In addition to a vast selection of precious metals and contemporary materials, JustMensRings.com carries the designer brand Benchmark.
All items offer a 30 day money back guarantee as well as free shipping on orders over $99.
Call: 772-934-6427 or visit JUSTMENSRINGS.COM

Enter Discount Code NJSTATE10 at checkout.
For any questions you can call 772-934-6427

MENS-WEDDING-RINGS
New Jersey employees will get 10% site wide discount on all wedding rings. (Doesn't apply to designer)
Enter the coupon code: UOMNJ10 at checkout.
Any questions? Call 800-676-0363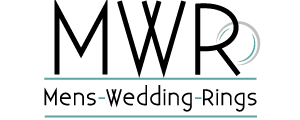 Obscure Belts
Obscure belts offers leather goods.
New Jersey State and local employees can receive 10% off a purchase of a leather belt by using code NJ10 at checkout.
Website: https://www.obscurebelts.com/
Contact: Bryan
Phone: 262-818-2952
Email: info@obscurebelts.com

Opulent Jewelers
New Jersey Employees can recieve a 10% discount on all products from Opulent Jewelers. Products and services offered: Jewelry and Watches. To visit website, please click here!
Please use coupon code at checkout: AppreciateNJ
Contact:
Jon Opulent
Address: 108 E Pennsylvania Blvd Feasterville-Trevose, PA 19053
Phone: 1 (800) 471-4129
Email: jon.opulent@gmail.com
Website:https://www.opulentjewelers.com/
Opulent Jewelers is an accredited boutique dedicated to sharing our passion for beautiful and exquisite jewelry, offering coveted designer pieces from all over the world at affordable prices.

Pearl Paradise
NJ State Employees can enjoy a 10% discount on a huge selection of certified fine pearl strands and jewelry that are shipped from Los Angeles to New Jersey for free. Every piece is accompanied by a GIA graduate appraisal and satisfaction is guaranteed for 90 days. If everything is not perfect, return shipping is also free.
Pearl Paradise offers a full range of fine quality pearls including classic Japanese akoya pearls, Tahitian pearls, South Sea pearls and both traditional a New freshwater variety pearls.
When shopping on http://www.pearlparadise.com, simply use the discount code State10 when checking out to receive an additional 10% off every order. Shipping is free both ways and every piece comes with a certified, GIA graduate appraisal.
Any questions, please contact:
Jeremy Shepherd
310-474-8788 Ext 104

The Natural Sapphire Company
10% off your entire purchase of loose sapphires, rubies and fine jewelry, including custom engagement rings and settings.
Discount can be redeemed by adding code NJCS10 in the comment section of your order. Your discount will appear on the final charge to your credit card and you will be emailed an updated receipt.
Contact: Emily Segalini @ 212-869-1165 ext. 108 or http://www.thenaturalsapphirecompany.com/

The Pearl Source
The Pearl Source offers the Employees of the State Of New Jersey discounts on exclusive Pearl Jewelry. Browse through the elaborate collection of our Pearl Jewelry and avail an additional 10% off on the entire order. All orders are shipped absolutely free of cost to you and accompanied with an official certificate of authenticity.
The Pearl Source was officially established in 1991 in the Jewelry District of Los Angeles as one of the first direct importers and wholesalers of Pearls in the United States. Our company is one of the main suppliers of loose pearls to the biggest pearl jewelers in the nation and is now one of the best sources for pearl jewelry on the internet. The highlights of our collection includes beautiful Black Tahitian South Sea Pearl Necklaces, Akoya Pearl Earrings, Pink Freshwater Pearl Necklaces and many more. Visit us at www.ThePearlSource.com
While checking out at www.thepearlsource.com, use the promo code TPS10 to avail an additional 10% off on the entire order. All orders are shipped absolutely free of cost to you and accompanied with an official certificate of authenticity.
Any questions you can call 866-877-3275 or go to www.thepearlsource.com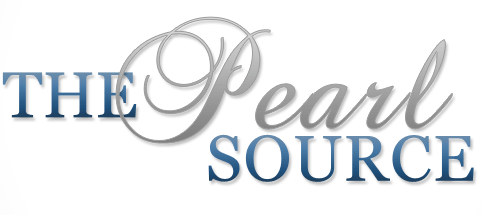 Raymond Lee Jewelers
Enjoy 10% off items of $100 or more. Includes regular priced items and sale items. Cannot be combined with other discounts. Not applicable to jewelry and watch services.
Engagement Rings, Wedding Bands, Diamond Jewelry, Designer Jewelry, Estate Jewelry, Gold Jewelry, and Luxury Watches
Please use the code "EDU10RLJ" at checkout
For any questions you can call 561-750-7808 or go to www.raymondleejewelers.net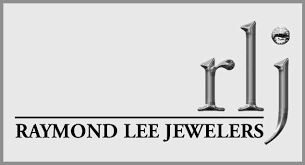 RECON Rings
RECON Rings produces high quality silicone wedding bands for active individuals. They are offering a 10% discount to all NJ State and local employees. They can offer a larger discount if you verify that you are a State employee.
Use discount code NEWJERSEY at checkout to receive the 10% discount.
Website: https://reconrings.com
Contact: Stephen Burke
Phone: 585-598-4881
Email: stephen@reconrings.com