Real Estate\Property Rentals

Advisors Mortgage Group, LLC
We are a national mortgage benefit program available through Advisors Mortgage Group LLC.
offering a "Change of Life" benefit for the American Worker. MAP can assist you with borrowing needs across
the country, whether you are a first time home buyer, you have less than perfect credit, you have recently
relocated to a new area, or you need a creative financing solution.
The New Jersey State employee would receive $925 closing costs credit plus others.
Please go to the company we site at www.mortgageaffinityprograms.com or contact William (Bill) Hendricks at 732-241-7750.
AMS Mortgage Services, Inc
Up to 35% reduction in closing cost - Free enrollment in customer referral program Complimentary financial analysis.
Specializing in FHA, conventional, VA, non-warrantable condos, 203K and commercial loans.
To receive discount or for more information, Contact Michael Kovary (W) 973-276-1226, (C) 201-953-9165 or e-mail: mkovary@amsmtg.com

AMERICAN PROPERTIES REALITY, INC.
American Properties Realty Inc. is offering NJ State Employees and their family an additional $2,000 toward options or upgrades. (Offer is in addition to other incentives which may be offered.)

State employees must provide current State of NJ employment ID when purchasing a new home purchase at one of American Properties premiere communities.
www.americanproperties.net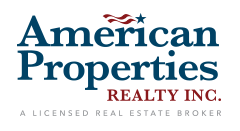 Halston Flats, Residential Apartments
State Employees can get 5% discount on first year rent with a two year lease for all NJ State Employees.
One and Two Bedroom Apartments.
Contact the leasing office and give the code: NJCIV5
Proof of employment with the State of New Jers is needed to apply discount.
Call the leasing office at 201-858-8182 and give the code.
Go to www.halstonflats.com to see apartments.
Keller Williams Realty w/ Gateway Mortgage
State and local employees get $1,500 (or more) towards qualifying employee's down payment/closing costs. To receive discount you will need to attend a short lunch & learn or scheudle a consultation. Contact Marianna Le Donne at (856) 534-1536 or via email at mariannaledonne@kw.com, or Mackenzie Dadyan at (856) 813-0475.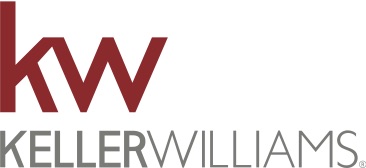 Quicken Loans
Quicken Loans is offer reoccurring discounts to Civil Service employees on a quarterly basis. Employees have access to a dedicated website and phone number to access a VIP tenured banking team here at Quicken Loans.
Quicken Loans offers home mortgage services for a purchase or a refinance. With our VIP team, employees are also able to get personalized mortgage reviews to get a better understanding of the process, discounts, and where they are currently.
To recieve discount, please click here.
Phone: (855) 244-5739
Company website: www.QuickenLoans.com

TransUnion SmartMove
NJ State Employees will receive 20% off using the discount code: NJsave20. This discount code does not expire.
Transunion SmartMove is an nline portal that allows renters to provide all necessary information, such as comprehensive credit reports, criminal background checks, etc., to landlords when submitting a housing application. SmartMove keeps all private information hidden from the landlord, such as bank accounts and Social Security numbers, and has not impact on the applicant's credit score.
Go to www.mysmartmove.com and receive 20% off using the discount code: NJsave20.
For additional information call 855-681-3169.