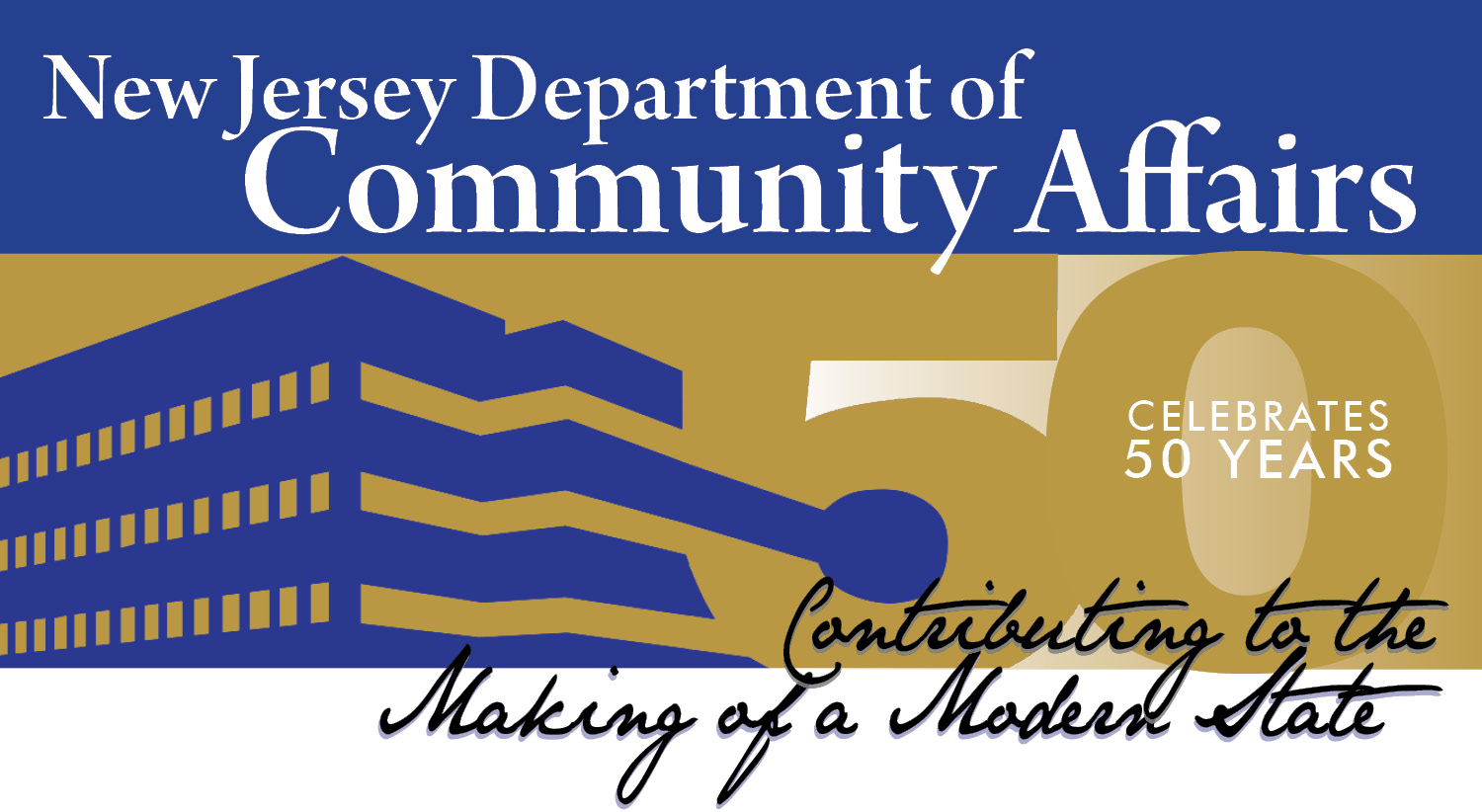 Est. 1967
The Department of Community Affairs is pleased to celebrate 50 Years – Contributing to the Making of a Modern State. Over the years, the Department has provided assistance to local governments and residents and made lasting contributions through DCA programs that have improved the quality of living and working in New Jersey.
Please click on the links below to learn about some of DCA's history and accomplishments.


Click here for the pdf version of
Historian, Howard Green's,
"Remarks on the
Fiftieth Anniversary of the
New Jersey Department
of Community Affairs"