Comprehensive Plan of Action Item #8
Educate the Public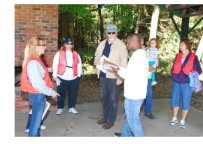 Changing the daily actions of residents and visitors in the Barnegat Bay watershed can have significant positive impacts on the bay and local environment. Actions as simple as how people landscape their homes, maintain their yards, use water, dispose of pet waste and operate their boats cumulatively have impacts on the Bay's water quality and marine and estuarine habitat. This in turn, can affect the economy, tourism, health implications and overall quality of life that residents and visitors have come to value.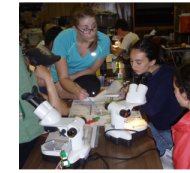 Education about Barnegat Bay is designed to deepen people's understanding of the bay and how their actions can affect it. Public education, which includes programs, seminars, meetings, events, information sharing, park interpretation, stewardship programs and radio and television media, is available for all ages and audiences and is designed to engage people in minds-on, hands-on science-based learning about the Bay. As a persons' life intercepts with these experiences and information that individual is able to construct a scientific understanding of the watershed and how their lives and activities are an integral part of it - at home, at school, in town and at the workplace.
The activities conducted for Action #8 in the past were led by DEP with partners in the Barnegat Bay watershed and include the development or promotion of:

Information sharing through DEP's Barnegat Bay homepage and websites, listserv announcements, annual reports, press releases and literature;

Public television programs and PSAs, and radio PSAs;

Informal outreach through DEP displays at events, meetings and programs in the watershed;

Hands-on programs offered at DEP natural resource education facilities, parks and wildlife refuges;

The outdoor Barnegat Bay Blitz stewardship program for all ages;

Lessons, curriculum, programs and competitions for schools and youth in the watershed; and

Activities with the Barnegat Bay Partnership and their Communications and Education Committee.
Much evidence and many outputs of Action #8 activities are available at Public Education Resources.

In addition, extensive public education support was provided for fertilizer outreach (see Action #3) and for boater outreach (see Action #10).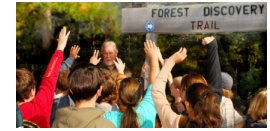 Resources