BLUES FESTIVAL COMING TO FIELDS AT WATERLOO MAY 20-21
EVENT MARKS REVIVAL OF BEAUTIFUL OUTDOOR VENUE IN SUSSEX COUNTY
(17/P35) TRENTON – The Bourbon Street Blues Festival, a family-oriented outdoors concert featuring a bounty of rhythm and blues artists, is coming to the Fields at Waterloo Village in Sussex County on Saturday, May 20, and Sunday, May 21, Department of Environmental Protection Commissioner Bob Martin announced today.
"We are thrilled to bring this popular and relaxing event to the Fields at Waterloo," Commissioner Martin said. "This festival marks a revival for this great venue. Events such as this keep our parks vibrant places to visit and enjoy while generating revenues that help make them become more self-sustaining financially."

The Fields at Waterloo are part of the Waterloo Village Historic Site, a restored 19th-century village along the Morris Canal. A portion of the festival's revenues will be used for programs and preservation projects at the village.
The site, located west of Stanhope and part of Allamuchy Mountain State Park, includes a working gristmill, general store, blacksmith shop, canal museum, historic houses, 19th-century log cabin farm site, and 17th-century Lenape Village.
Some 15,000 people are expected to attend the festival, headlined on Saturday by the Kenny Wayne Shepherd Band and on Sunday by the Robert Cray Band. The bill will be filled out by Bernard Allison, Mike Zito, Bonerama, the Bob Lanza Blues Band, the Above Ground Blues Band, Billy Hector, the Fins, Lee Delray, Robert Ross and Mike Esposito.
Gates open 11:30 a.m. each day. The Kenny Wayne Shepherd Band closes out Saturday's lineup at 7:45 p.m. on Saturday, and the Robert Cray Band will close out Sunday's card with a 5 p.m. concert. Concert organizer Point Mountain Entertainment LLC is dismantling the old stage which had become unsafe due to its age and bringing in a new state-of-the-art portable stage for the festival.
In the future, various event promoters will bring in stages and equipment suited to their specific needs.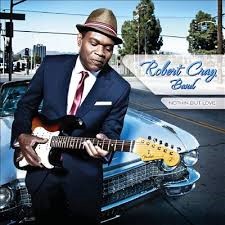 General Admission tickets are $45 for a single day, or $80 for both days. VIP tickets are also available. In addition to music, attendees will be able to enjoy craft and food vendors, as well as a blues information booth providing educational materials on the Memphis-based Blues Foundation and the Delta Blues Museum in Clarksdale, Mississippi. For ticket information, concert lineup, directions and more, click on the logo above or visit: www.bourbonstreetbluesfest.com
The Bourbon Street Blues Festival has been a popular staple in northern New Jersey since 2006. Point Mountain Entertainment decided to move the festival to the Fields at Waterloo to take advantage of the beauty of the area and its large, natural amphitheater.
"We are planning more events but the start for us, at this site, is the 10th Annual Bourbon Street Blues Festival," said Point Mountain Entertainment founder John Kennedy. "Since it is our 10th Bourbon Street Blues Festival, we wanted it to be eventful and something special. We want to make the Fields at Waterloo a destination again – a family friendly one, I can't stress that enough. It's a beautiful site and has everything we need."
Kennedy added that the event will have a major educational component, with artists demonstrating the regional variations of blues originating from places such as St. Louis, New Orleans and Chicago.
The Fields at Waterloo had become a popular venue for concerts in the 1980s, hosting the likes of Stevie Ray Vaughn, Bob Dylan, the Allman Brothers and Neil Young. In 1991, it was the site of the first Lollapalooza Festival, an annual concert that features a wide diversity of alternative musical styles. But attendance to shows at Waterloo Field declined and the site was only used for occasional festivals in later years.
For more information about New Jersey State Parks and Forests, visit: www.nj.gov/dep/parksandforests/
The official Facebook page for New Jersey State Parks, Forests and Historic Sites can be found at: www.facebook.com/NewJerseyStateParks


###