Delaware River Basin Commission
---
Delaware • New Jersey • Pennsylvania
---
New York • United States of America
---
Home
>
News Bytes
>
DRBC Executive Director Presents at SAN Annual Meeting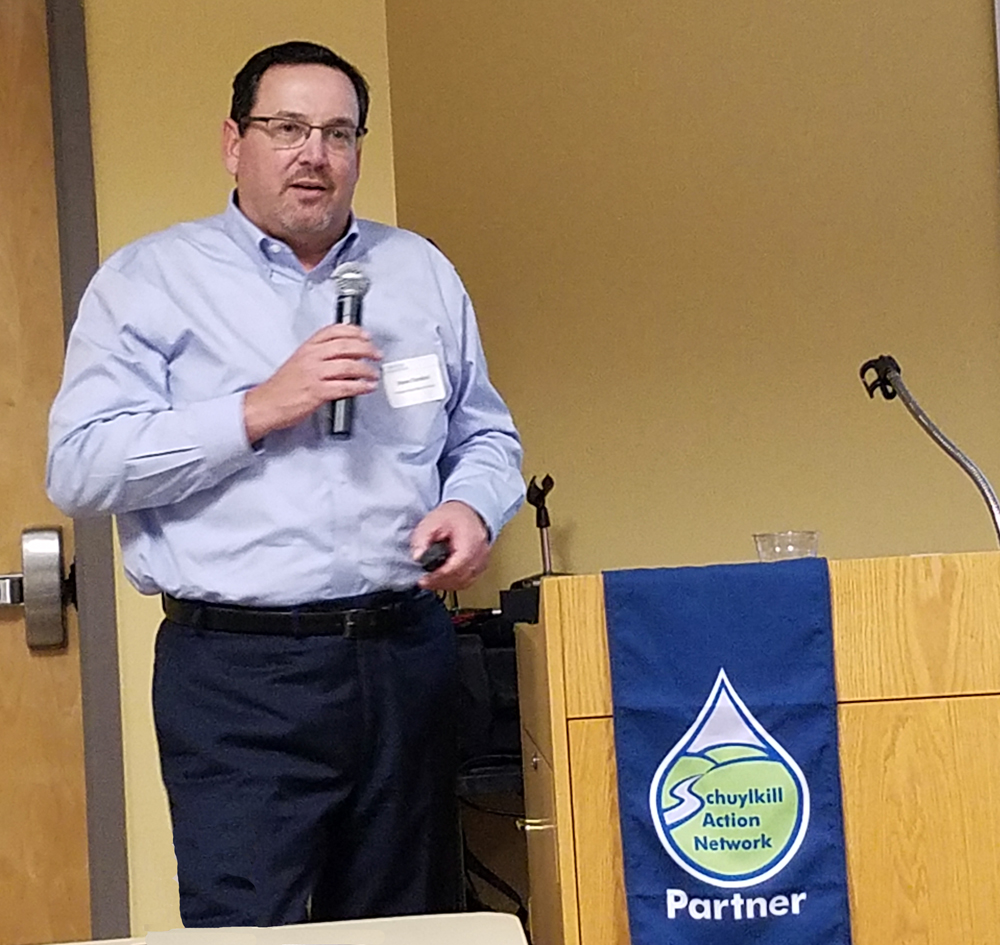 DRBC Executive Director Presents at SAN Annual Meeting
The Schuylkill Action Network (SAN) held its annual meeting on Friday, November 4, 2016 in Reading, Pa. Several DRBC staff attended, and DRBC Executive Director Steve Tambini also participated as a presenter.
The meeting was themed A Vision for the Schuylkill. Mr. Tambini gave a presentation on the Schuylkill River and its vital connection to the Delaware River Basin (pdf 4.8 MB). The Schuylkill River is the Delaware's largest tributary and an important water resource for the region, serving public, industrial, and in-stream water supply needs.
The meeting also featured updates from the SAN workgroups on the projects and activities that were completed over the past year and presentations from the following organizations: The Academy of Natural Sciences, Philadelphia Water Department, and the Partnership for the Delaware Estuary.
Formed in 2003, SAN's unique structure brings together federal, state, and local agencies, businesses, industry, NGOs, and many individual volunteers to collaboratively work to improve the water quality of the Schuylkill River. DRBC is a member of SAN and supports its mission to improve and protect the water resources and water quality of the Schuylkill River Watershed.
Commission Member Links:
Delaware
|
New Jersey
|
Pennsylvania
|
New York
|
United States
Copyright © Delaware River Basin Commission,
P.O. Box 7360, West Trenton, NJ 08628-0360
Phone (609)883-9500; Fax (609)883-9522
Thanks to NJ for hosting the DRBC website
Last Modified: 11/09/2016