Principle 2: Improve equitable access to grade level content and high-quality resources  for each student ​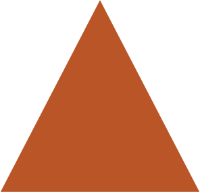 ​
How

can educators improve each student's access to grade-level standards through the accelerated learning

process?

​

​
Research continues to show that many students across the United States do not have consistent and equitable access to grade-appropriate assignments. These studies have found that the student groups without access to grade-level content are disproportionately students of color, English language learners, and students with disabilities. When relegated to remediation without the opportunity to engage with grade-level content (using scaffolds), students will likely fall even further below grade-level expectations the following year and are increasingly less likely to have access to grade-level work in future grades (TNTP, 2018; Noguera et al., 2015; USDE, 2021). This approach can stigmatize students and reinforce inequities, unintentionally increasing the effects of interrupted learning. Instead of delaying access to grade-level instruction for some students, LEAs need to plan to accelerate learning for all students.
For many students of color, English language learners, students with disabilities, and students living in poverty, the lack of access to grade-level content and programs can hinder enrollment in advanced and rigorous coursework including dual enrollment, Advanced Placement (AP), International Baccalaureate (IB) and Career and Technical Education (CTE) programs.
While COVID-19 may have further limited those opportunities, a number of summer programs have recently been developed by New Jersey LEAs using federal funding to remove barriers to advanced coursework and prepare students for advanced coursework at the secondary level. One successful model includes classes that develop the fundamental skills and content knowledge needed to succeed in upcoming courses such as honors, Advanced Placement, International Baccalaureate, and Career and Technical Education programs.
While access to grade-level content is a primary component of accelerated learning, providing safe and inclusive learning environments is essential to promote learning. Students of color, students with disabilities, lesbian, gay, bisexual, transgender, queer/questioning students, English language learners, and students from low-income families can encounter biases inside or outside of school that communicate negative views about one or more of the groups with whom they are associated. These concerns can easily translate into lower academic performance when identity threats are activated (Steele, 2011).
School environments can be designed to eliminate sources of bias and affirmatively communicate the value they hold for each student by creating strong, trusting relationships within the school community. Culturally responsive teaching connects to students' life experiences, acknowledges diverse cultural assets, and promotes cross-cultural relationships can increase a sense of belonging for all students. The diversity students bring to the classroom add value and strength to classrooms. The invitation and acceptance of all students' voices into classrooms can create an identity-safe and engaging atmosphere for learning to take place and enables a positive school climate, particularly for traditionally marginalized students (Byrd, 2015; Ladson-Billings,1995; USDE 2021). It is essential that LEAs determine whether students and educators have access to standards-aligned, grade-appropriate, culturally and linguistically responsive instructional materials to begin to meet these needs.
Creating Access to and Opportunity for a Well-rounded Education
For example, educators may:
Review policies around Advanced Placement, International Baccalaureate, Career and Technical Education pathways, and dual enrollment to remove barriers and establish programs to provide students with meaningful supports.
Leverage opportunities for extended learning, including extended day, summer learning programs, and 1-on-1 tutoring.

Create summer programs that provide academic support and the ability for students to preview and be exposed to advanced content in upcoming courses.
Offer enrichment activities that include science, technology, engineering, and mathematics (STEM) experiences, career and technical programs, youth development, physical fitness and health education, and arts programs
Remove barriers by making programs free, inclusive, and supportive of families by including free transportation and meals.

Implement policies that support the enrollment, placement, and credit accrual for students who frequently move among schools and LEAs.
Provide push-in support or co-teaching for students with disabilities and English language learners in general education classrooms.
Utilize evidence-based and research-based strategies to ensure that grade-level content is accessible for all students.
Principles in Action
New Brunswick Public Schools offer academic support programs outside of school hours to provide all learners, including students with disabilities and English Language Learners, with content support by a certified teacher. They also provide an individualized learning opportunity program for English Language Learners to preview advanced content at the high school in a variety of credit-bearing courses. Summer programs are also being developed for all learners with a focus on accelerating learning via an inquiry-based approach where students will engage in exploring new ideas and developing solutions to real-world problems by making choices on how to apply what they have learned within the context of an authentic problem. A summer bridge program is also being developed for entering 9th graders to help with the transition to high school.
Due to the pandemic, Neptune Township School District started the Twilight Program to ensure equity of access to support for all students and parents. The Twilight Program is designed to aid students in Math, ELA, Science, and Social Studies and runs Monday-Thursday from 6:30 PM–8:00 PM. During this time, teachers reteach skills, help students finish assignments, clarify directions, and talk through problems. The Twilight Program also provides equity of access for parents who need to work and cannot assist their remote student(s) during the day. Parents are encouraged to "sit-in" on a lesson and/or explanation of content. The Twilight program has built strong relationships among teachers, students, and their families.
Implement Culturally Responsive Practices
For example, educators may:
Build upon students' strengths, talents, skills, and interests when designing learning experiences.
Review curricula and learning experiences to ensure they allow for diverse ways of thinking and demonstrating understanding.
Select inclusive instructional resources and other classroom materials that reflect a wide range of ethnicity, language, ability, gender identity, and socioeconomic experiences and do not perpetuate stereotypes.
Partner with community members to meet students and family needs in culturally responsive ways.
Use students' cultural references and funds of knowledge about their communities to inform instruction.
Allow student voice and agency to better understand students' needs and inform content, policy, and practice.
Principles in Action
In Passaic Public Schools, a committee of district staff comprised of parents, Instructional Chairs, Assistant Principals, Media Specialist, SEL Coordinator/ Guidance Counselor, Assistant Superintendent and teachers are in the process of vetting mentor texts used in grades K–3. The goal of this initiative is to create and deliver a collection of culturally diverse mentor texts in English and Spanish for K–3 classrooms that reflect the diversity of the children of Passaic; promote positive identity development and empathy; amplify cultural and racial joy; and supplement existing curriculum material. The committee will identify 15–30 titles per grade, K–3 in English & Spanish for use in the upcoming school year.
What types of supports do educators need to engage in culturally responsive teaching practices?
How can community resources be leveraged as supports that promote a well-rounded education?
In what ways have student pathways to graduation been reimagined to best prepare all students for life beyond high school?