Apply for Certification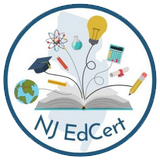 What Can You Do in NJEdCert?
Apply for Certification.
Review your application status.
Submit customer service questions.
Update your name, date of birth, social security number, and citizenship status.
Request test score records.
View active and inactive licenses.
Renew a license.
Search for educator licenses and credentials.
Upload required documents (official transcripts take approximately 10–15 business days from date of receipt).