County: Essex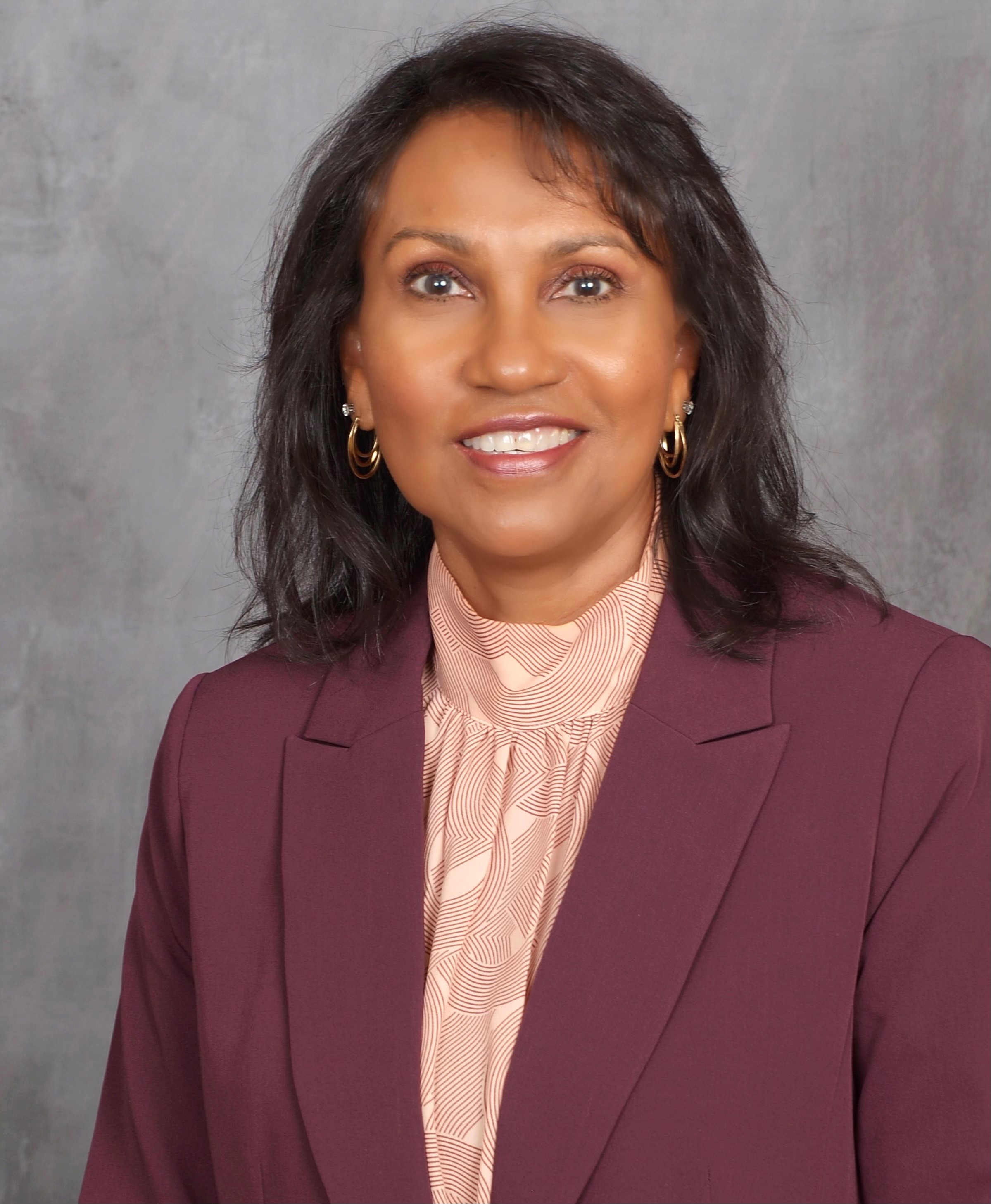 School/District: East Orange STEM Academy/ East Orange School District
Grade: 10th and 12th
Teaches: History
Theresa Maughan is a high school Social Studies teacher at East Orange STEM Academy in East Orange, New Jersey. She represents New Jersey as the 2021-2022 New Jersey State Teacher of the Year and credits her longevity as an educator to her life-long commitment to professional development and the camaraderie and collaboration embedded in her professional learning communities. She teaches because she wants to help her students become the best version of themselves, become upstanders, not bystanders, and become life-long learners.
Theresa grew up in Hudson County and earned her bachelor's degree in history and education from Rutgers College in 1981. She earned a master's degree in administration and supervision from New Jersey City University. She is currently completing another master's degree in American History from Pace University.
Theresa was born in Belize, Central America, and her family emigrated to America when she was in elementary school. In middle school, Theresa learned that her parents' visas had expired, and they were undocumented aliens. When they faced deportation, her Social Studies teacher, Mrs. Roman, launched a letter-writing campaign to their congressman and arranged for local newspaper coverage. A few years later, her family was granted permanent residency and later their United States citizenship.
Her family's complicated experience navigating the naturalization process and the help she received from her middle school teachers inspired her to pursue a social studies teaching career. Her teacher's efforts to save her family from deportation ignited Theresa with the realization that she could apply civic lessons about democratic procedures and direct engagement with our federal government through authentic situations like voting, volunteering and engaging with our communities. She recognized that teaching would provide her with the best opportunity to fulfill her commitment to work for change.
Theresa's forty-year career as an educator has enabled her to demonstrate to her students how they can make a difference in the world. She encourages her students to take up the challenge given by Congressman John Lewis when he stated, "When you see something that is not right, not fair, not just, you have to speak up. You have to say something; you have to do something." She teaches her students to research using primary sources, synthesize the information in a way that is relevant to their experiences today, and draw their conclusions based on factual evidence.
Each year Theresa has her students reach beyond their classroom walls and enter many statewide and national academic contests. They have won the Black History Month Essay contests sponsored by the New Jersey Bar Association, the New Jersey Department of State Martin Luther King Jr. Commemorative Commission essay contest, and were state finalists in the National History Day (NHD) competition. Theresa mentored an NHD Senior Division Individual Performance category national bronze medal winner, Eric Alexandre. Her students' success is a true testament to their intrinsic motivation to excel when challenged.
Theresa recalls one memorable experience when she secured an opportunity for sophomore students to participate in the Hamilton Education Program (EduHam) and attend a performance of Hamilton on Broadway. She guided her students through the analysis of primary sources. After completing the curriculum and archival research, they created performance pieces such as a song, poem, rap or monologue about the Founding Era. One student, Lilian, even performed her monologue about Theodosia Burr on the stage of the Richard Rodgers Theater. The program culminated in a full-day theater experience for all the students participating in the EduHam program with student performances, a Q&A with Hamilton cast members, and a matinee of the musical. Students described the experience as a "once in a lifetime opportunity."
Theresa is a curriculum writer and a College Board Advanced Placement Reader for the U.S. History AP exams each year. She has mentored pre-service teachers from Rutgers University and presented several interdisciplinary professional development workshops for her school district. Through her affiliation with the Gilder Lehrman Institute of American History, she has attended history teacher summer seminars at Oxford University, the University of Kansas and Yale University. Theresa is also the 2021 New Jersey History Day/National History Day Senior Division Teacher of the Year and an ambassador for the New Jersey Amistad Commission.
Theresa believes that New Jersey students deserve a teacher workforce as diverse as they are and culturally inclusive classrooms that exhibit relevancy by providing an effective and safe learning culture that connects with students' prior knowledge and backgrounds. She also believes that we need to ensure that school curriculums reflect this diversity and have educators who are willing to implement these lessons.
Theresa lives in Randolph, New Jersey with her husband of thirty-three years. Both her daughter and her son are graduates of The College of New Jersey, and her daughter is a special education teacher in New Jersey.