Person-Centered Approaches in Schools and Transition (PCAST)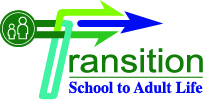 Welcome to the PCAST Project!
The New Jersey Department of Education, Office of Special Education, in partnership with The Boggs Center at Rutgers, The State University of New Jersey, provides training, coaching and other learning opportunities to school staff, students, and family members to promote using person-centered approaches to ensure effective supports are available and used to achieve positive outcomes for students in elementary grades through high school and 18 to 21 year old programs.
Project staff provide multiple and ongoing learning opportunities through a variety of collaborative activities and practices including direct demonstrations so that training participants can learn about, experience, and practice person-centered approaches in school and during the critical process of planning for effective supports for students. These efforts serve to build capacity within schools to positively impact outcomes for students. Project staff work closely with educators as they plan and innovate specific strategies to that end.
| | |
| --- | --- |
| Project activities encourage meaningful relationships between educators, students, and family members, and promote successful collaboration that leads to targeted supports and individualized plans centered on students. Project activities also help students learn self-determination and self-advocacy skills and increasingly participate in and lead planning meetings. | |
Person-centeredness begins with a fundamental belief that all people, no matter their distinctions or disability, are whole and complete. It is an understanding that all people have real strengths and gifts that are of value, and are needed by the communities they live in. We do not view people as broken and in need of fixing to be whole and to participate in their communities. Each person is born ready to belong and to be fully included in their homes, schools, and communities with the appropriate person-centered supports in place.
This differs from a "system-centered" model, which is fundamentally deficit-based and is frequently found in systems that provide paid services and supports to people. In this kind of deficit-based approach, people are assessed and evaluated to identify deficiencies so that treatment plans can be developed based on that information. Many people tend to be placed into services together in groups according to shared deficiencies and labels. Furthermore, to address people's deficiencies, these systems often provide a fixed menu of services.
| | |
| --- | --- |
| | To be person-centered means that you actively strive to acquire a deep understanding of each person. Supports can then be designed specifically around students in whatever way works best and moves them toward the community life they and their team envision. |
What is Person-Centered Planning?
Person-centered planning is a highly collaborative and respectful process that uses facilitated conversations and other methods to achieve a thorough understanding of each student. It involves various facilitated approaches for listening deeply to all participants in a comfortable, welcoming, and equitable environment. The person (student) who is the focus of the planning is central to the process and is present from start to finish.
This process includes discovering the student's gifts and passions, identifying what is most important to the student, establishing what supports work best for the student, and expressing the shared vision that the student and their allies have for the future. Using this vision as a guide, supporters better understand how to build on existing strengths and overcoming specific barriers that might impede the attainment of the student's vision. Person-centered approaches result in decisions, goals, and outcomes that are more targeted, relevant, and specific to the student.
What is Person-Centered Thinking?
Person-Centered Thinking describes the everyday use of the skills and tools used in person-centered planning. The project is designed to support schools in applying the broad use of these skills by all educators in all settings. When used in this way, person-centered thinking serves to positively impact the culture and climate of classrooms, schools, and systems.
Who can benefit from person-centered approaches?
| | |
| --- | --- |
| Person-centered approaches benefit all students and all people. They can be applied at any age or developmental level. The person-centered approaches used in the PCAST project have been mostly geared toward students with disabilities, their family members, and the school staff who support them. However, broader, school and district-wide implementation are also supported. | |
What outcomes does the project achieve?
Broadened use of person-centered approaches that leads to increased student achievement of positive outcomes
Maximized student ownership and participation in planning
Strengthened relationships between educators, students, and family members
Embedded person-centered thinking in everyday activities and supports
Improved culture and climate in schools
Enhanced self-determination and self-advocacy skills in students
Increased understanding of services and supports that are available through students' communities and other State and Federal agencies
What styles of person-centered practice are incorporated in the project?

The project incorporates materials and learning from the many styles and strands of person-centered planning stretching back to the 1970s. This includes person-centered concepts, principles, and materials from sources including Wolf Wolfensberger, Marsha Forest, Jack Pearpoint, Beth Mount, John O'Brien and The Learning Community for Person-Centered Practices and Michael Smull. Since the inception of the PCAST project in 2013, a Community of Practice model has allowed for a continuous cycle of innovation, shared learning, and improved practices throughout New Jersey School Districts.
Is a person's culture considered in the planning and support?

Person-centered approaches require that practitioners enter every situation respectfully with an understanding that each person's culture is dynamic, can include multiple cultural identities, and can have a significant influence on every aspect of life. This necessitates the use of facilitation skills that honor the values, norms, morals, beliefs, practices, customs, ceremonies, rituals, and language of those with whom we plan.
Is the student present for the person-centered planning meeting?
| | |
| --- | --- |
| | Yes, the student is present from start to finish with almost no exceptions. This includes students who do not use words to communicate. Facilitators are trained to create conditions to maximize the ability of each student to attend and participate in their meeting. |
Who is invited to a person-centered planning meeting and by who?

We teach a process by which the student is supported in identifying
and inviting those people they would like to have attend. This may include family members, friends, teachers (former or current), instructional assistants, CST members, administrators, and others.

What is the relationship between person-centered planning and the IEP?

The project supports schools in making the IEP process increasingly more person-centered. Each school determines how they will incorporate these approaches by collaborating with students and families.
Does this project help educators support students who may have dreams that many feel are not possible or realistic?
| | |
| --- | --- |
| Yes. We teach a specific approach for supporting each person and their team in exploring and discovering what underlies a dream so that we can understand it and how it connects to what is most important to them. We can then help the person move toward those aspects of the dream that are both positive and possible. Listening, understanding, and supporting the student to research the dream and the path needed to get there is important. It may also be possible to help the student to recognize other areas of passion and giftedness that expand their possibilities for their vision of a positive future. | |
Sample lessons from our lesson bank: