Governor's Letter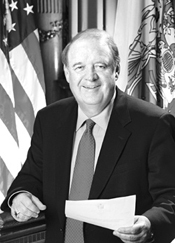 Dear Friends:
As you know, Election Day is drawing near. Nobody's vote is more important than that of New Jersey's veterans. As men and women who have served to preserve our liberties, your say is central to the concerns of our residents. Your voice must be heard on November 8th.
This year, New Jersey will be one of only two states to elect a new Governor. I know first hand that the job of Governor is a demanding and important task. This leader must be chosen carefully, and must truly represent the interests of the people. That is why it is essential that all New Jerseyans exercise their civic responsibility and vote.
New election laws allow all voters to use absentee ballots. Voting is now possible by mail through absentee ballot to any resident who chooses to do so. You can find out how to acquire your absentee ballot by visiting the Office of the Attorney General's Division of Elections website at www.nj.gov/lps/elections.
In New Jersey, we understand and appreciate the importance of our brave veterans. You have already shown your love and respect of your state and country by serving so nobly. This November, I ask that you show that love and respect by casting your vote.
With regards,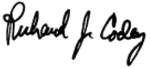 Richard J. Codey
Acting Governor

Table of Contents
Be Powerful, Be Heard
DCVA Message
Governor's Letter
WWII Memorial
Kiosk Highlights Benefits
Veterans Homes Criteria
Reconstitution Process
NJ Vets Benefits
Stand Down 2005
One Shots
Grave Blankets
VSO Listing
Download Veteran Journal (1.47MB PDF)
Return to Publications
Return to DMAVA