Teen Community Emergency Response Teams (CERT)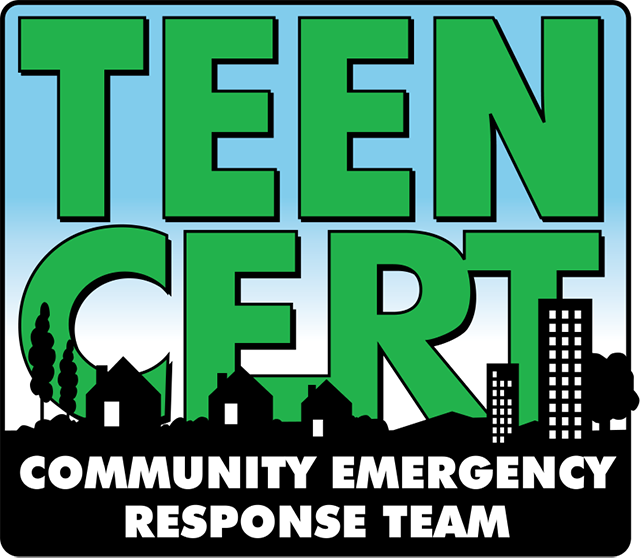 TEEN CERT is a national Homeland Security Initiative directed at making our schools and communities safer by having educated / trained youth capable of preparing for and responding to disasters and emergencies. TEEN CERT is an integral part of the Citizen Corps movement. TEEN CERT is a training program that prepares you to help yourself, your family and your school in the event of a disaster. As a member of TEEN CERT, you can respond to disasters, participate in drills and exercises, and take additional training.
The purpose of the TEEN CERT program is to train students in emergency preparedness and response to ensure students have the skills needed to protect themselves, and assist others, in the event of an emergency. In addition, students are likely to bring lessons learned in the classroom home, thereby spreading the preparedness message to the entire family.
Teen CERT PSA
Community Emergency Response Team (CERT) Basic Training includes emergency preparedness and disaster response skills such as fire safety, light search and rescue, team organization, and disaster medical operations.
Video courtesy of FEMA
---
Downloads