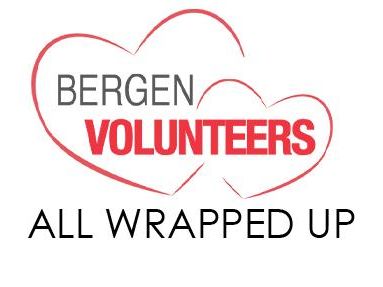 All Wrapped Up Kick Off!
Bergen Volunteers is proud, once again, to sponsor the All Wrapped Up Holiday Giving Program, which matches Bergen County individuals and families in need with willing donors from the community. This program has proven an effective way to ensure that the neediest people are remembered at holiday time.
Our holiday program continues to be a great success. Last year, 721 families and 928 individuals, referred by 24 Bergen County non-profit agencies, were "adopted" by other families, individuals, community groups and companies. 789 donors from the community responded with contributions of gifts, gift certificates, toys, clothing and household items, totaling more than $279,000. Just over 3,600 people coping with illness, unemployment, isolation, domestic abuse and poverty were helped by these generous donors.
The Holiday Hotline officially opens Friday, November 1, 2019. At that time, we will begin matching donors with people referred by area agencies.
Complete Your Donor Form Here!
Want to focus on just one person? You can specify a child, teenager, veteran, senior or a person who with disabilities.
Families range in size from two people to larger families. We will provide you with their specific gift requests.
For more information, contact Debbie Emery at demery@bergenvolunteers.org or 201-489-9454 ext. 202.
*All families and individuals have been referred to All Wrapped Up by local non-profit and government agencies; needs and requests have been carefully screened.