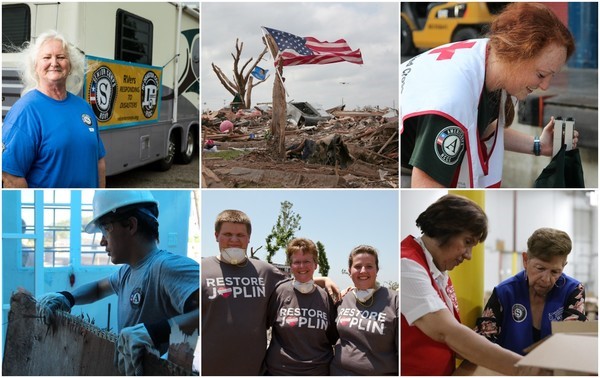 September is National Preparedness Month, a time when CNCS promotes planning for disasters and other emergencies at the individual, community, and organizational level, in partnership with the Federal Emergency Management Agency (FEMA).
AmeriCorps and Senior Corps members have been on the ground and behind the scenes of nearly every major disaster since Hurricane Katrina in 2005.
This past week, CNCS was activated at the National Response Coordination Center (NRCC) at FEMA Headquarters in Washington, D.C. to support those in Hurricane Dorian's path. The CNCS Disaster Services Unit will continue to monitor Dorian with our federal and nonprofit partners, and AmeriCorps and Senior Corps members are standing by to assist after the storm has safely passed.
Recovery comes months, years, and sometimes decades after a disaster. AmeriCorps and Senior Corps members have the capacity and passion necessary to rebuild. They are committed to serving communities to get things done.
Learn more about how you can prepare for disasters, help your neighbors, and assist impacted communities on CNCS Disaster website and at Ready.gov.
The Impact of National Service
National Service in the News