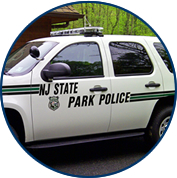 Enforcement
View Interactive Map of Illegal Dumping Cases
Illegal Dumping Cases (pdf)
State Park Police & Conservation Officers are out in full force. Perpetrators face fines up to $50,000 and arrest. Vehicles used to dump may also be confiscated and forfeited to the State of NJ. In addition perpetrators may also be targeted by staff from the Departments Compliance and Enforcement division which could lead to an additional $50,000 per violation in penalties.
Under this new initiative, investment into the use of advanced technology such as hidden wildlife cameras and other advanced intelligence systems are now in place Statewide to help ensure arrests and to provide the evidence necessary to penalize perpetrators to the fullest extent of the law.
Citizens are also getting involved! Report information about illegal dumping to the NJ Department of Environmental Protection at:


IN THE PRESS!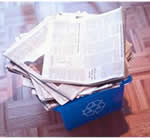 Click Here to read new articles, press releases and more about this illegal dumping initiative and about those we have apprehended and fined so far!