Bureau of Environmental Analysis, Restoration and Standards
AmeriCorps New Jersey Watershed Ambassadors Program
Recruitment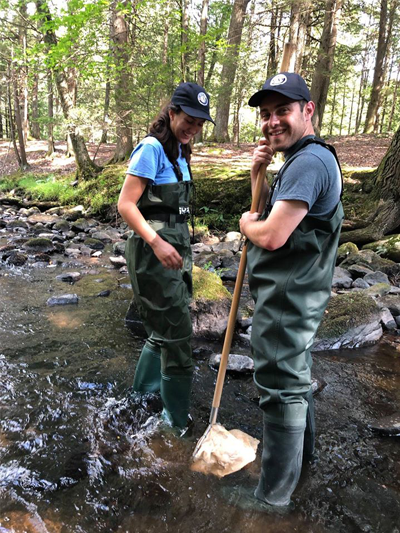 The New Jersey Watershed Ambassadors Program is an environmental stewardship-oriented AmeriCorps program designed to raise awareness about water concerns. The New Jersey Department of Environmental Protection has hosted the program since 2000, and while the program has evolved over the last 20 years, its main goals have remained the same: promote watershed stewardship through education and direct community involvement, and monitor the health of our waterways through conducting stream assessments.

Twenty (20) Watershed Ambassadors serve from partner host agency locations, with one located in each of New Jersey's Watershed Management Areas. From Sussex to Cape May counties, Ambassadors serve with all sectors of society to improve the quality of New Jersey's waterways by: educating the public on watershed science and encouraging them to get involved in local stewardship actions; implementing community green infrastructure and stewardship projects through partnering with local organizations and community volunteers; and performing habitat and biological assessments following DEP monitoring protocols to monitor the health of their WMA's streams. These 20 Full-Time positions are (1700 hours).

3 Part Time (900 hour) Source Water Protection or SWP Ambassadors, will engage in outreach and education campaigns that will lead to the protection of drinking water sources. These members will focus on increasing public knowledge and awareness of sources of drinking water, drinking water quality and water conservation.

Throughout the program, extensive training in highly sought-after skills in the environmental field is provided, including ArcGIS, fieldwork experience, grant writing, project management, green infrastructure and science communication. Members exit the program prepared to further their career in the environmental field.
To Apply for A Watershed Ambassador Position:
We are actively recruiting for the 2021-2022 term of the NJ Watershed Ambassadors program. To Apply visit the My AmeriCorps Page. or click the "2021-2022 Application" button above. The program will review all potential candidates and reach out to those who are best qualified to serve. Recruitment is open until positions are filled. For additional information on the position or to see the 20 Host Agencies click the buttons above.


For questions regarding the application process, please contact Amanda Lotto, Program Manager via email or at 609-633-1441.
1 / 6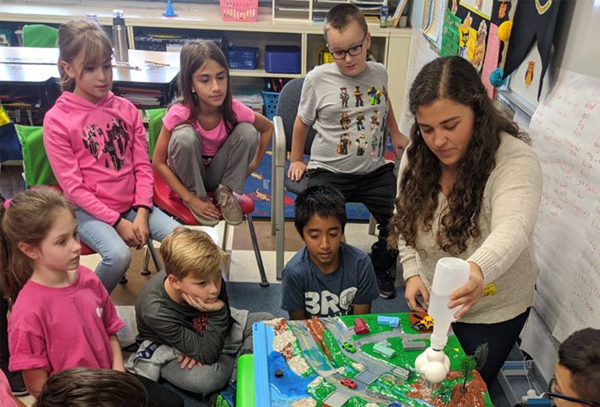 2 / 6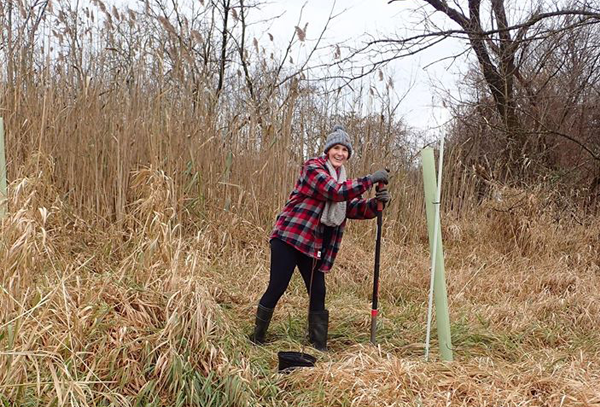 3 / 6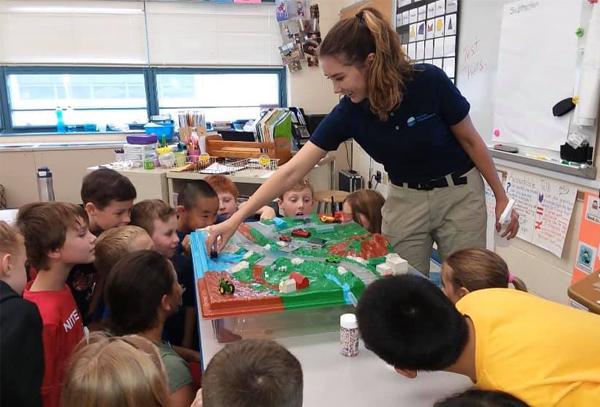 4 / 6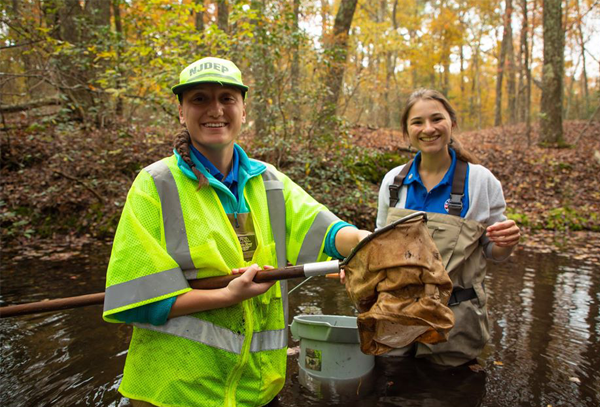 5 / 6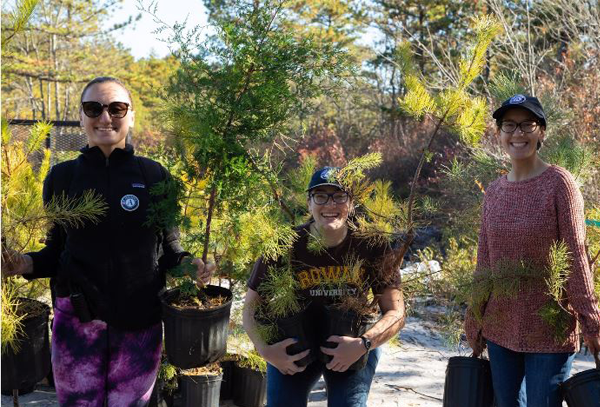 6 / 6