Delaware River Basin Commission
---
Delaware • New Jersey • Pennsylvania
---
New York • United States of America
---
Home
>
News Bytes
>
DRBC Climate Forum, part of PDE Science Summit, a Success
DRBC Climate Forum, part of PDE Science Summit, a Success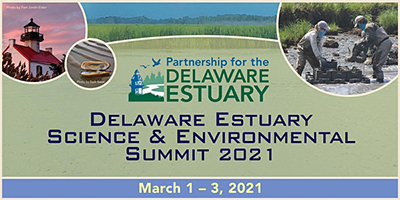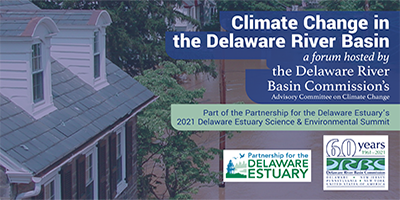 The Partnership for the Delaware Estuary's (PDE) biennial Science and Environmental Summit went virtual in 2021.
From March 1-3, over 400 people participated in this event that brings folks together to learn more about the issues facing the Delaware Estuary, the tidal portion of the Delaware River and Bay, and what is being done about them.
Learn more about the Science Summit (link to PDE site for full info)
DRBC News Releases about Climate Forum
The DRBC regularly participates in the Science Summit, as presenters, panel moderators and/or attendees.
On March 1 - Day 1:
DRBC Aquatic Biologist Jake Bransky presented on DRBC's 2020 Water Quality Assessment Report during the Water Quality & Water Quantity 1 session.
Bransky and DRBC Manager of Water Resource Modeling Thomas Amidon then presented during the Water Quality & Water Quantity II Session on DRBC's Aquatic Life Designated Use Study.
On March 2 - Day 2:
Day 2 featured the Forum on Climate Change and the Delaware River Basin, hosted by the Delaware River Basin Commission's (DRBC) Advisory Committee on Climate Change.
DRBC's Advisory Committee on Climate Change (ACCC) is comprised of individuals with relevant climate expertise, representing various government, watershed, academic, business and water user perspectives.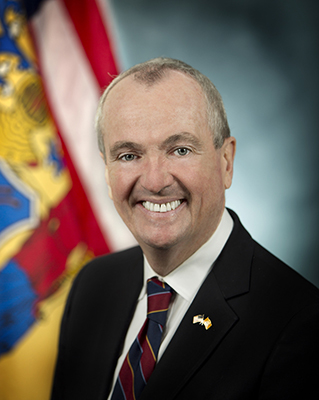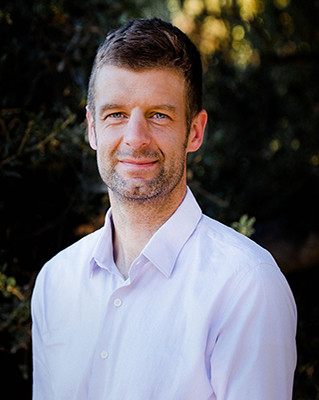 The Climate Forum was kicked off by welcome remarks from New Jersey Governor Phil Murphy (above, L).
The keynote presentation followed, given by NASA Jet Propulsion Laboratory scientist Dr. Ben Hamlington (above, R) on how NASA uses satellites to measure and understand sea level change. Hamlington said, "Sea level rise is global, but its impacts are local," and that was a great way to start off a day of talks on how climate change is impacting the Delaware River Basin and its communities.
The next session focused on Climate Change and the Delaware Estuary. Topics discussed included salinity impacts on Delaware Bay wetlands and marshes and best management practices, as well as how salinity impacts mussel and oyster populations.
During this session, DRBC Senior Water Resource Engineer Dr. Fanghui Chen, P.E., presented on Sea Level Rise Impacts on Delaware Estuary Wetlands, highlighting a model DRBC is developing to study this.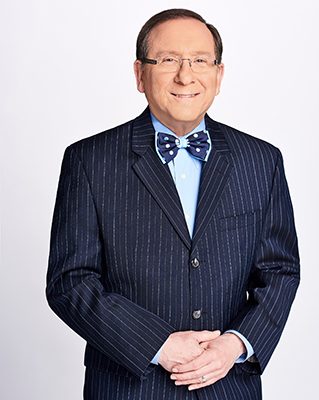 The next keynote speaker of the day was NBC10 Philadelphia's Glenn "Hurricane" Schwartz (above), who spoke about how climate change, in particular arctic ice melt, is impacting rain, snow and flooding in the basin, as well as the ability to make long-range winter forecasts. One of his responsibilities as a meteorologist is to warn the public about extreme events, and there will simply be many more of them, and an increased risk of flooding, in our future because of climate change.
Besides helping plan the day and moderate sessions, ACCC members were featured in a panel discussion about climate challenges. Many had similar responses regarding the challenge of relaying climate science in a way everyone can understand and the importance of thinking about equity and environmental justice when planning for climate impacts.
The Climate Forum also featured presentations on topics such as monitoring and assessment and restoring and revitalizing urban waters. The final keynote speaker of the day was Dr. Kelsey Leonard.
On March 3 - Day 3:
The final day of the Science Summit featured a panel discussion of 25 Years in the Delaware Estuary: Reflecting on Past Accomplishments and Addressing Future Challenges.
The panel was comprised of members of PDE's Steering Committee, including DRBC Executive Director Steve Tambini.
The main theme woven throughout the Climate Change Forum, and the entire Science Summit, was the importance of collaboration and partnership among all sectors. It is and will continue to be key as we work towards a cleaner, healthier and resilient Delaware River Estuary for all.
DRBC Provides Teacher Scholarships
DRBC offered scholarships to 15 middle and high school teachers to attend the entire Science Summit, including the Climate Forum. Here's what a few had to say:
Hillary Clifton, an environmental science teacher at the Environmental Sustainability and Engineering Academy in Glen Gardner, N.J. - "This program is incredibly useful for educators and students. The forum was a wealth of information on how climate change is impacting the watershed. I personally enjoyed learning about the current research being done to evaluate the impact of climate change on the ecosystems within the watershed. I will definitely bring back the research techniques into my classroom to give the students hands-on learning experiences." View local news release
Christa Delaney, an AP Environmental Science and Biology teacher at Egg Harbor Township High School, N.J. - "I was excited to attend the Forum on Climate Change and the Delaware River Basin because I was able to learn more about how climate change is affecting many different areas of the Delaware River Basin. I will be able to bring in the content of how climate change is affecting our local area back into my classroom as well as being able to show students different field study techniques." View local news release
Alexander Emert, a science teacher at Woodbridge High School in Greenwood, Del. - "Nothing engages student learning like tying it to their own experiences. The conference gave me the data and knowledge to show to our students that although climate change is a global issue, it has local impacts." View local news release
Linda Lohner, an environmental science at Wallenpaupack Area High School in Hawley, Pa. - "In addition to learning a lot of interesting facts about climate change and the Delaware River, I realize again how fragile our natural world is. It takes many people, from many agencies and organizations, from many places, working hard every day to protect the environment and secure a sustainable future. Thank you so much for providing me a scholarship to attend! I will definitely share what I have learned with students."
Commission Member Links:
Delaware
|
New Jersey
|
Pennsylvania
|
New York
|
United States
Copyright © Delaware River Basin Commission,
P.O. Box 7360, West Trenton, NJ 08628-0360
Phone (609)883-9500; Fax (609)883-9522
Thanks to NJ for hosting the DRBC website
Last Modified: 10/18/2022