Principle 3: Prioritize content and learning by focusing on the depth of instruction, rather than the pace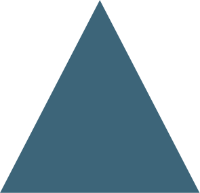 ​
How can accelerated learning experiences be designed to increase both access to and depth of understanding of grade-level standards?​

​
In an effort to address gaps in learning, educators should resist the desire to rush to cover content from both previous grade levels and the current year. Without strategic selection of the prerequisite content and skills needed for current grade-level content, the pace required to address multiple years of learning would inevitably result in shallow engagement with the content, low standards for understanding, and low cognitive demand many students (CGSC, 2020).
The distinction between "just-in-case teaching" to "just-in-time learning" is critical to consider when evaluating curriculum and pacing guide revisions in the coming year. "Just in case" teaching revisits the entirety of content and skills from earlier grades in the chance that students may need it for grade-level work and has been found to consume a disproportionate amount of time with little impact on learning. "Just-in-time" learning concentrates time expenditure on the immediate content and skill needs that will be required to access grade-level work (CGSC, 2020).
To allow enough time for the in-depth instruction and just-in-time learning described above, it is crucial that curriculum leaders highlight what is most important to teach at each grade level in the various content areas. The NJDOE crafted the Prerequisite Concepts and Skills English Language Arts and Mathematics documents to help educators to identify conceptual understandings necessary for students to learn grade level content based on the New Jersey Student Learning Standards (NJSLS). This tool is intended to support educators in the identification of any conceptual or skill gaps that might exist in a student's understanding of the NJSLS. Based on the recommendations from Student Achievement Partners, these documents provide guidance as to which English Language Arts standards to focus on within each grade and how to allocate instructional time in Mathematics (e.g., where to place emphasis, when to combine lessons).
Student engagement has been identified as a strategy to increase student achievement. When students are given opportunities to apply their standards-based learning to authentic situations, they build deep understanding and skills, develop curiosity and interest, promote critical habits of mind, and illustrate the value of the learning beyond school. One significant way engagement can be achieved more readily is through interdisciplinary instruction, which fosters the acquisition of foundational knowledge, promotes integration of ideas from multiple disciplines and provides insight on how to apply knowledge in an authentic setting. Well-planned interdisciplinary instruction based on the NJSLS across multiple content areas is a vehicle to increase student engagement, advance a students' understanding of how to learn, and can be a successful strategy when planning for learning acceleration (Duke, 2016; Noguera et al., 2015; Darling-Hammond et al., 2020).
Reviewing Curriculum to Ensure it is Tightly Aligned with Grade-level Standards
For example, educators may:
Examine Prerequisite Concepts and Skills to determine where to invest time and effort.
Adjust pacing guides to allow for additional learning time and use of challenging tasks that motivate students to persist in problem solving and "constructive struggle".
Identify opportunities to integrate multiple standards within a unit.
Ensure curriculum is engaging, relevant and connected to real world issues.
Principles in Action
Pennsauken School District identified students with learning gaps through their formative assessment practices over the 2020-2021 school year. They identified the specific math and English language arts (ELA) prerequisite concepts and skills for intensive focus, then developed afterschool programming that would address learning gaps. Rather than limit the content of the programming to strictly math and ELA content, the program designers wrapped the identified skills within engaging robotics and performing arts modules. The district is planning a similar program for the same student population in the summer for a full-day program. Instead of remediation and basic skills-focused programs, students have access to grade-level academic enrichment programs often reserved only for high-performing students.
Designing Learning Experiences that Activate Student Interest and Prior Knowledge to Increase Depth of Understanding
For example, educators may:
Make connections to what students already know while introducing new information to foster critical thinking, analysis, interpretation, and application of targeted grade-level content.
Shift the purpose of instruction from task completion to deeper understanding and mastery of standards.
Allow students to exercise voice and choice to demonstrate their understanding and offer opportunities for reflection.
Principles in Action
East Orange Public Schools developed a summer enrichment program that focused on career awareness and development as well as financial literacy as a way to mitigate the social and emotional learning loss suffered by junior high and high school students. The program allowed students to study within pathways aligned to their interests: fundamentals of marketing and entrepreneurship through launching a T-shirt or personal care/makeup business; personal fitness training as a business opportunity; and social justice and civic engagement in the community. The students also received stipends for the internship-like experience supported by a local nonprofit organization.
What processes have been put in place to review the curriculum thoroughly to ensure it is standards-based, vertically aligned K–12, and engaging for students with diverse needs and interests?
What type of professional learning experiences are needed to increase the depth of learning for all students?
What opportunities are there for cross-content level conversations to develop interdisciplinary learning experiences?
In what ways might community partners contribute to the design and implementation of authentic learning experiences (e.g., inform curriculum, serve as authentic audience members, provide real-world contexts)?
What scaffolds and varying degrees of support are needed to ensure all students can benefit from deep learning experiences that lead to mastery?
Are there opportunities for educators to collaborate with extended learning faculty and staff (e.g., afterschool programs, summer learning experiences) to ensure continuity of efforts towards learning goals?