Principle 4: Implement a K–12 Accelerated Learning Cycle to Identify Gaps and Scaffold as Needed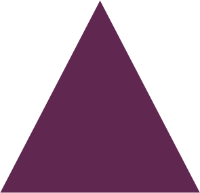 ​
How can the strategic selection of prerequisite concepts and skills accelerate grade-level learning when

coupled with formative practice by educators

?

​

​
In stark contrast to remediation practices, accelerated learning strategically prepares students for success in the present. Rather than concentrating on all the past grade-level content that students did not previously master, accelerated learning orients students just-in-time for new learning (CGCS, 2020; Darling-Hammond et al., 2020; USDE, 2021). While past concepts and skills are still addressed, they are strategically selected within the purposeful context of future learning. The NJDOE's Prerequisite Concepts and Skills (PCS) for English Language Arts and Mathematics, derived from research around learning progressions, extracts those targeted concepts and skills that align to and bolster grade-level learning. Formative instructional practices and grade-level learning targets derived from the New Jersey Student Learning Standards (NJSLS) are at the very core of the accelerated learning cycle. When educators have the knowledge, skills, and training to make high-quality evaluative judgments and plan next steps from the evidence derived from formative assessments, accelerated learning can take place.
When prerequisite concepts are placed directly in students' paths "just-in-time" for new learning and connect to prior learning, their confidence and participation increases (Marzano, 2004; Sousa and Tomlinson, 2011). Students' newfound, readily accessible knowledge increases the odds that they will know the correct responses to questions, and fear of peer reaction to an incorrect answer will decrease. Conversely, positive feedback from educators and peers ignites students' desire to keep succeeding. Spikes in self-efficacy led students to engage more, work harder, persevere, and achieve at higher levels (Pajares et al., 2006). Accelerated learning is designed to fuel new hope and motivation in students who may have become disengaged from schooling because of the pandemic, or even before.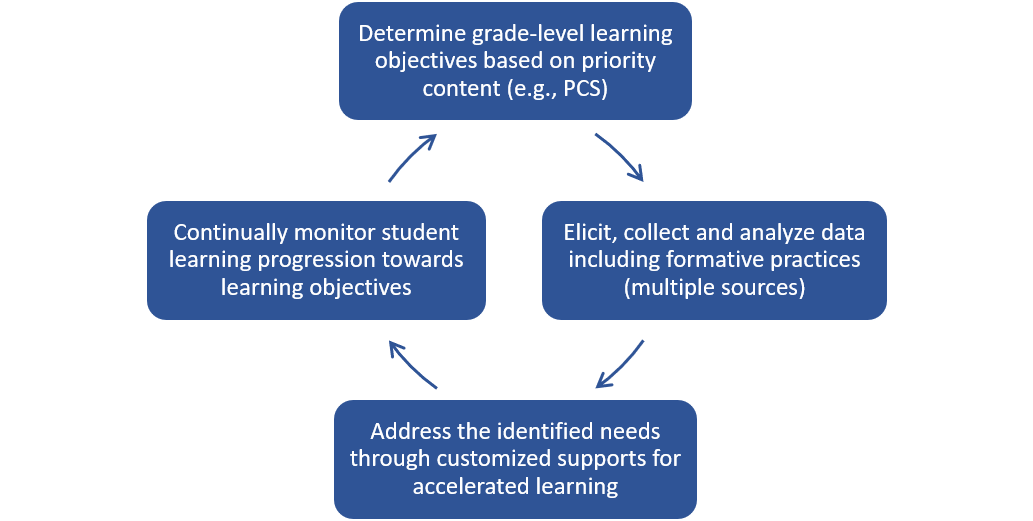 Figure 2. Learning acceleration cycle, at the curriculum unit level
Determine Grade-level Learning Objectives Based on Priority Content
Educators, coaches and curriculum supervisors may collaborate to set grade-level learning objectives for all students and define success criteria (mastery, proficiency):
Utilize the Prerequisite Concepts and Skills resource to identify the critical knowledge necessary to access grade level content.
Consider the learning objectives that indicate students' proficiency or mastery of both the prerequisite and related grade-level concepts and skills.
Communicate to students and families the learning objectives for the prerequisite and grade level content for the learning cycle or unit.
Principles in Action
Delran Township School District focused on Student Achievement Partners' Priority Instructional Content in ELA/Math documents to adjust pacing for the 2020-2021 school year. Teams of K–12 educators convened over the summer to analyze the curriculum and adjust pacing. The district utilized benchmark assessments throughout the 2020-2021 school year for evidence of learning gaps. They integrated the priority standards and the associated prerequisite concepts and skills into their learning management system, so trends could be identified quickly and the curriculum could be adjusted to close learning gaps. The district will continue this critical work this summer in curriculum teams to adjust pacing and benchmarks focusing on the NJDOE Prerequisite Concepts and Skills.
Elicit, Collect, and Analyze Data Including Formative Practices
During this phase of the cycle, educators should gather information about students' current knowledge and skills by:
Using multiple data sources (Start Strong assessment, benchmark assessments, informal reading inventories, class discussions, graphic organizers, etc.) to identify unfinished learning of prerequisite knowledge necessary for upcoming units of grade-level instruction.
Implementing formative practice to determine extent to which students have learned the necessary prerequisite knowledge and addressing identified gaps just before transitioning to the relevant grade-level standard(s).
Reconsidering the instructional approach and continue implementing formative practices based on student progress and student needs if students have not met the learning objectives.
Intentionally employing a range of multiple and diverse formative practices and assessments at the onset and throughout the learning cycle, including those that are:

Common to the LEA curriculum;
Elicited during classroom instruction (lesson activators and summarizers, graphic organizers, classroom discussions, classwork, teacher observations, etc.); and
Quicker, more informal ways of identifying and addressing student misconceptions or confusion before proceeding with the defined lesson (e.g., thumbs up, 3-2-1).
Principles in Action
Toms River Regional School District will start the 2021 school year engaged in conversations using data carousels that include student reading levels, math and ELA benchmark scores, ACCESS 2.0, and WIDA Model scores. The goal is use multiple data points to develop more comprehensive action plans to help classroom educators scaffold lessons at the student level.
Address the Identified Needs through Customized Supports for Accelerated Learning
Ensure the identification of students' individual learning strengths and weaknesses so that teachers can differentiate their assignments, instructional methods, and feedback in ways that address those individual needs.

Provide specific, actionable, and immediate feedback to students to improve their learning in relation to the learning objectives.
Quickly adjust instruction to meet learning needs by personalizing experiences for each student.
Engage students in small group work, self-assessment, peer assessment, and student-teacher conferencing to obtain feedback that can be used to adjust learning strategies in order to reach the learning objectives.

Strategically incorporate unfinished learning activities throughout the year where and when most appropriate in the context of just-in-time instruction.

Avoid remediation of the entire scope of past grade-level content that students may have not mastered.
Use the prioritized approach and guidance to select the specific related prerequisite content needed for grade-level learning.
Continually Monitor Student Learning Progression towards Learning Objectives
This phase entails educators intentionally monitoring student progression toward the learning objective(s). The following moves support this phase:
Actively documenting student progress toward learning objectives identifying needs and patterns of learning.
Implementing strategies to support student self-monitoring of their successes and challenges toward meeting the learning goal.
For striving students, chunking the concepts or skills contained in the learning goal, if necessary, to accommodate students' rate of learning.
Establishing new goals for student learning based on learning objectives either within the same unit or for the next unit of study.
How will family members and community partners become knowledgeable about the LEA's accelerated learning approach and understand their respective roles in the process?
In what ways have models such as extending the school day, providing high-dosage tutoring and/or summer learning experiences been considered and integrated to provide students the time they need to master the year's grade-level standards?
What opportunities are there for educators to engage in collaborative conversations regarding effective formative practices, assessment and data literacy, scaffolding, and small group instruction?
What types of resources might be needed to support educators and students as they engage in the accelerated learning process?
How will you provide educators the opportunity to identify which aspect(s) of the accelerated learning cycle they will need support in and/or professional learning?
How have students' understandings of the accelerated learning process been developed to allow them to be partners in their own learning (e.g., make decisions about how they can demonstrate their learning)?