Our History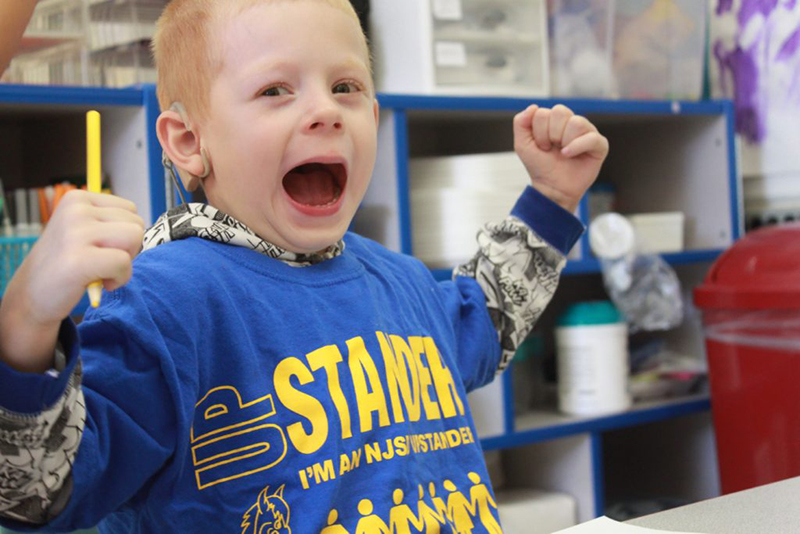 The Marie H. Katzenbach School for the Deaf has over 100 years of experience educating New Jersey's Deaf and Hard of Hearing children. It is difficult to imagine when one visits Katzenbach in the twenty-first century that it was opened in 1883. The Katzenbach of today serves children birth to age twenty-one and recognizes that Deaf children can do anything hearing children can do.
Katzenbach provides students from Pre-K to age 21 with an atmosphere rich in Deaf culture, an environment of direct communication, and a curriculum that meets New Jersey Student Learning Standards. The goal of the educational programs is to facilitate the highest level of achievement among the students. All instruction is provided by appropriately certified teachers.
Related services including audiological services, speech therapy, counseling, adaptive physical education, and substance abuse prevention/education are available for all students.
Katzenbach offers a Residential Program for students who live too far away for a daily commute. The Residential Program also offers students the opportunity to participate in recreational activities with their peers, the same opportunity that is afforded to students in regular education environments. Day students can participate in after school recreational activities through the sending school district's provision of a late bus or residential placement for the duration of the activity.