2008 Honorees
Kimberly Jacquay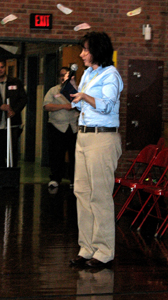 Kimberly Jacquay holds a Bachelor of Science degree in elementary education from The College of New Jersey as well as a Master's degree in Educational Technology from Grand Canyon University. In 1999, she joined the Trenton Public School staff. Since that time, she has been a third and fourth grade teacher at Woodrow Wilson Elementary School.
Kimberly has served as a teacher leader in her district's Gifted and Talented Summer Program, as the chairperson of numerous school committees, and was awarded the NJ Governor's Excellence in Teaching Award in 2000 and 2005.
Her future plans include pursuing certification in teacher supervision, which will enable her to work with educators on using 21st century tools and strategies in their classrooms to assist in heightening student engagement and fostering high levels of achievement.
Renee Richardson Bachia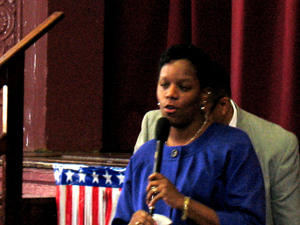 Renee Richardson Bachia earned a Bachelor of Arts degree in 1995 from the University of South Florida, and a Masters degree in elementary education in 1998 from Seton Hall University. In 2007, she received an Expedited Certification in Educational Leadership from the NJ Excel Program. She is certified as an elementary school teacher, supervisor and principal. In 2003, she was selected as Teacher of the Year at Johnnie L. Cochran, Jr. Academy of Legal Studies and Community Service. Renee has taught second through fourth grades, served as a mentor to novice teachers, provided professional development for colleagues and workshops for parents. She is treasurer of the PTA, student council advisor, and a member of Delta Sigma Theta Sorority, Inc., a public service organization. Renee believes that all children must be taught to become analytical thinkers to prepare them for future leadership opportunities.