2011 Honorees
Frank Iannucci
Milken National Educator Awards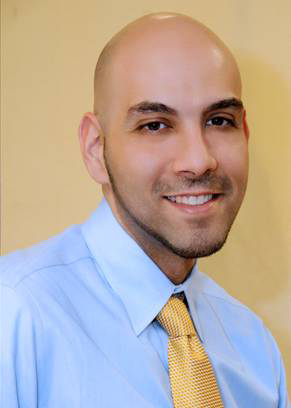 Frank Iannucci began his teaching career in January of 2003 where he worked at St. Thomas the Apostle school in Bloomfield, New Jersey. At St. Thomas, he worked to re-build the computer science curriculum and assist his peers with integrating technology into their curriculum. He not only served as the computer teacher but he was also their technology coordinator and network administrator. Over the year and half he was at St. Thomas, Frank provided many professional development opportunities to not only assist teachers with integrating technology into their curriculum, but with personally becoming more proficient with the technology use in general.
Upon needing a greater challenge, Frank decided to move on to secondary education. He began his high school teaching career at Ridgefield Park Jr/Sr High School, where he taught Mathematics & Computer Science. During his time there, he won a grant to incorporate robotics into the computer science curriculum, took over the academic decathlon, and assisted in the middle state accreditation process.
It wasn't until he began his time at West Orange High School in 2006 where he really began to shine as an educator. Immediately beginning his time at West Orange, Frank joined the Middle States Committee as a co-chair and assisted in helping West Orange receive accreditation in 2008. As well as joining the middle states committee, Frank also chaired the Future Educators of America Club, the Math Team, and the Junior Statesmen of America club. In chairing these clubs, Frank Iannucci was able to increase his rapport with his students which allowed him to closely work with them either in his class or during his club meetings.
If these clubs weren't taking enough of his time, Frank felt the need to coordinate the implementation of Mu Alpha Theta, the National Mathematics Honor Society. Bringing the Math Honor Society to West Orange was a huge addition to the school. Not only were kids being honored and praised for the success in math, but these students were being utilized as one-on-one tutors to help underclass in their academic success. Several programs came to fruition with the implementation of a Math Honor Society. For example, the homework help club was implemented in school year 2007-2008 where honors students travelled to the math classes to assist teachers in offering after school help. This club went on until school year 2010-2011 where there was an increase in freshman failing algebra 1 during their first marking period. Having seen these, Frank created a big brother/sister program where freshman were connected one-on-one with an upper classman, meeting on a weekly basis, and reviewing/tutoring began.
Along with assisting students in their academic success, Frank worked to complete a Master degree in Educational Leadership at Montclair State University. It was during this time where he was able to work closely with administrators and begin his transition into administration.
Frank was given the opportunity to become the program coordinator of the AVID (Advancement Via Individual Determination) program at West Orange High School. This program is for students in the middle who have the determination and ability to become honor students but need some assistance in study skills and organization. Not only was Frank the program coordinator, he also taught one of the AVID elective courses. One of his very own AVID students, Christal Salomon, won a prestigious award where she was flown to Florida to give a speech on how the AVID program has changed her high school career in front of 3000 teachers. During her speech, Christal gave a huge recognition to Frank Iannucci and his abilities to work with her to succeed. Not only was Frank a program coordinator, he also became the Math Coordinator when the school lost its supervisor and then finally the Mathematics Supervisor.
His work with his students and in further his own education was only a small piece of his work. Frank also worked in assisting his peers by offering many professional development opportunities on integrating technology into the curriculum, cooperative learning strategies, and differentiating instruction. He has become a mentor for newly hired teachers as well as working with college students during their student teaching experience.
After all is said and done, Frank holds many certificates in education. He has a Principal and supervisor certificate as well as a teacher of mathematics and elementary school teacher certificate. With all of his extra-curricular activities, he has worked closely with every stake holder in the district.
During the course of his almost 10 years of teaching, Frank has developed the following teaching philosophies, in which he tries to embed into his students' & colleagues' minds:
For his students he teaches them to "Learn to know, not to test." He explains to his students that all content being taught to them needs to be mastered by students. He does not believe in procedural learning and emphasizes to his students that when a question of any form is given to them, they can analyze the question and solve it with ease once a concept is mastered.


For his peers, he teaches them to "Make a connection to help them connect." Students need to feel connected to their teachers and their environment. Once they make a connection with a teacher, students tend to work harder and longer to impress their teachers, whom they now respect and relate to, and ultimately themselves.