2015 Honorees
Allison Cuttler
Click to view New Jersey Milken National Notification Video: http://www.milkeneducatorawards.org/newsroom/videos/view/newark-stem-teacher-allison-cuttler-surprised-with-milken-educator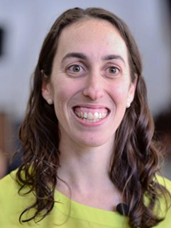 Allison Cuttler, an advocate for STEM education and project-based learning, was nervous about starting an AP Computer Science course at North Star Academy College Preparatory School. After all, it was a brand new class for the school, and none of the students had experience coding. Nevertheless, Allison was committed to building a culture of computer science. She took the plunge – and it paid off.
In that first course, students achieved a 67% pass rate, tied with the national average. Results like that would be impressive anywhere, but they are particularly remarkable for a school serving under-resourced students. Allison's students closed the achievement gap immediately with their performance on the AP Computer Science exam. In addition, they have averaged over 600 on the SAT math section, posting some of the highest results in the school's history.
The trailblazing teacher founded an afterschool "Girls Who Code" club and also seeks out hackathons and other events that will give her students opportunities to experience computer science outside of the classroom. The impact of the new computer science curriculum has been invaluable at the high school. The percentage of graduates who have declared majors in STEM fields has more than quadrupled in the past two years, and most of these students credit Allison as their inspiration.
She effectively uses a combination of questioning techniques that develop rigorous, high-order thinking skills for her students. Her instruction in class was so effective that her students were able to lead an "Hour of Code" for 200 9th and 10th graders.
In student surveys, Allison not only received the highest scores in the math department, but also the highest scores in the entire school. She received an almost perfect score from students on the questions "How exciting is this teacher's class?" and "How passionate is this teacher about the subject he/she teaches?" Her computer science course was the most highly-rated class in the school.

As an instructional leader at North Star Academy, Allison is responsible for providing weekly lesson plan feedback, conducting weekly observation feedback meetings, co-analyzing student data, helping teachers design remediation plans, and co-planning and implementing monthly professional development workshops for the math department. A video of Allison's class was used in a recent professional development workshop to help train teachers on engagement techniques. She often visits middle schools to provide her valuable insight as a STEM educator.
When the school wanted to roll out a new form of teaching, Allison charged right in and piloted the new lesson type, modeling it during professional development in a way that convinced other team members that the new initiative was worth trying. It caught on rapidly as a result.
The charter high school will soon be offering engineering classes to students in all grade levels. Allison is expected to transition into overseeing the new department of engineering and computer science teachers.
Allison received a bachelor of science in mathematics with honors from Haverford College and a master's degree in applied mathematics from the University of California, San Diego.
Kimberly Moreno
Click to view New Jersey Milken National Notification Video: http://www.milkeneducatorawards.org/newsroom/videos/view/yes-its-true-kimberly-moreno-wins-nj-milken-educator-award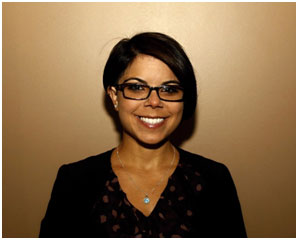 Students frequently face economic hardship at Union City High School, but the future is promising thanks in part to teacher Kimberly Moreno. When the school decided to establish a health-related program with Rutgers University Medical School for Health Related Professions, Moreno was tapped to develop the program, which gives students the opportunity to pursue careers in the Allied Health fields by offering them college credit courses and a premedical honors program. Moreno not only has the ability to inspire students, she is also adept at convincing many of them to pursue careers in the medical and health-related fields.
During the first year of the program, Moreno's students surpassed expectations and broke all records established in the program's 20-year history. Under her mentorship, not only did all of her students pass and earn college credit but one received a perfect score of 100, a first for the program. Rutgers administrators were so impressed that they appointed Moreno as an adjunct professor. She also works as a curriculum writer and course developer for the department of Interdisciplinary Studies at the university.
In class, Moreno focuses on planning and delivering lessons using technology to engage and motivate her students. Daily, she strives to improve proficiency and graduation rates at the school.
As the advisor of HOSA (Health Occupations Students of America), a national student organization focusing on health-related careers, Moreno has been instrumental in helping her students enter local, state and national health competitions in which they routinely receive local awards and prizes. Recently, her students swept most of the awards at a regional competition and qualified to compete at the national level in Anaheim, California. Under her leadership, the Union City HOSA chapter is over 140 members strong and conducts two blood drives annually, collecting over 400 pints of blood.
At her school, Moreno is known as a role model to younger teachers. When a new teacher joined the department last year, Moreno took her under her wing and collaborated with her to teach a course in allied health. She often stays after school to coach students and is the ski coach for the winter Special Olympics team.
Moreno is known for going beyond the call of duty. She serves as one of the coordinators of Project SEED (Summer Experience for Economically Disadvantaged), a program sponsored by the American Chemical Society, which gives students the opportunity to do state-of-the-art research under the supervision of a scientist. Out in the community, she also conducts CPR courses for EMTs, firefighters, police and other hospital staff on a volunteer basis. She also volunteers as an EMT for the Totowa First Aid squad and works for Jersey City Medical Center as an EMT instructor's aid.
Kimberly Moreno graduated from the honors and health careers programs at Montclair State University with a Bachelor of Science in biology in 2006. She received her Master of Education in special education in 2011 from Grand Canyon University. Kimberly continued her studies at William Paterson University where she received her ESL certificate through the PATSEL program and her Supervisory certificate. Currently, she is enrolled as a Doctoral Candidate for Educational Leadership at the College of St. Elizabeth.