Mile-A-Minute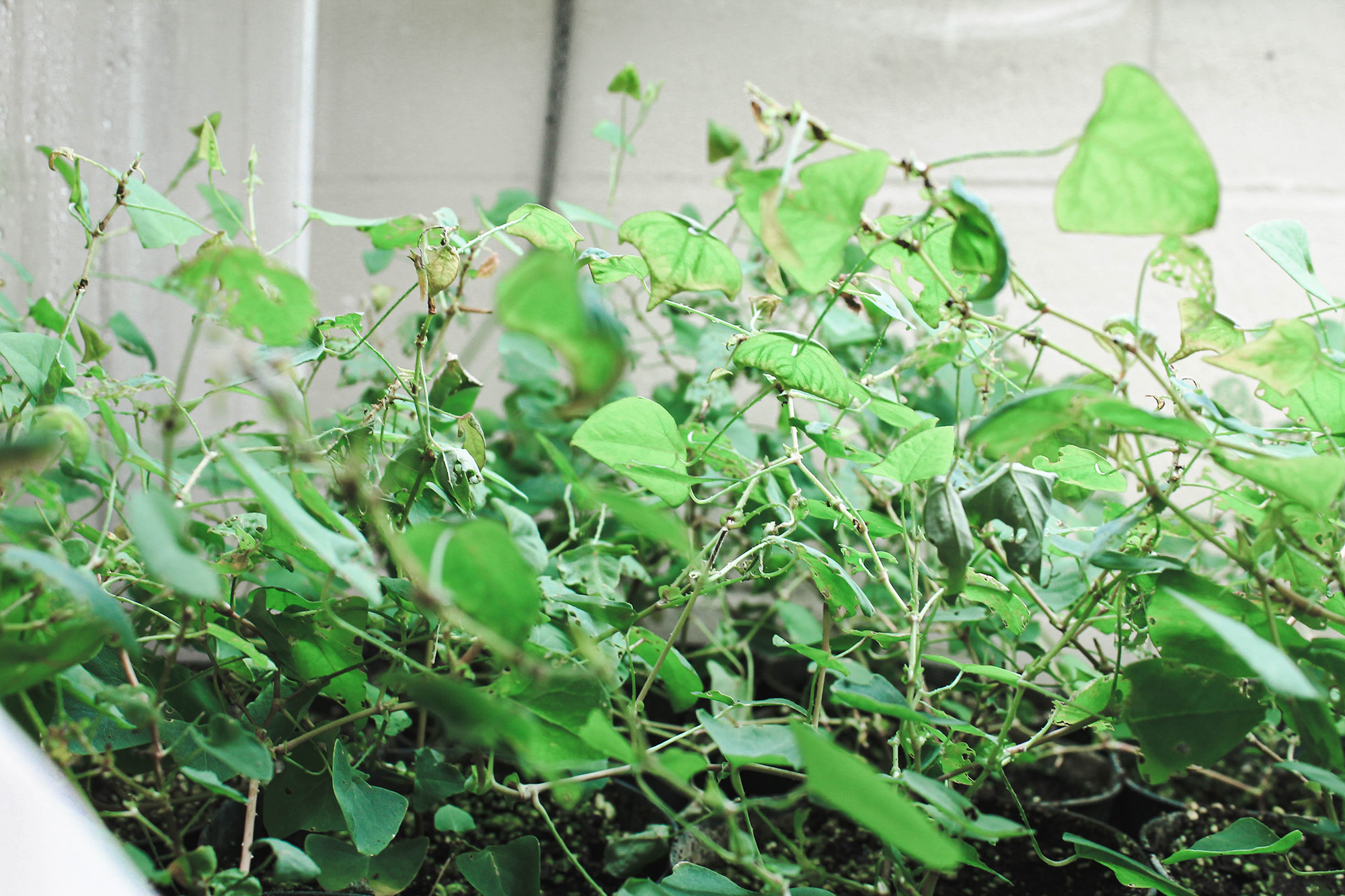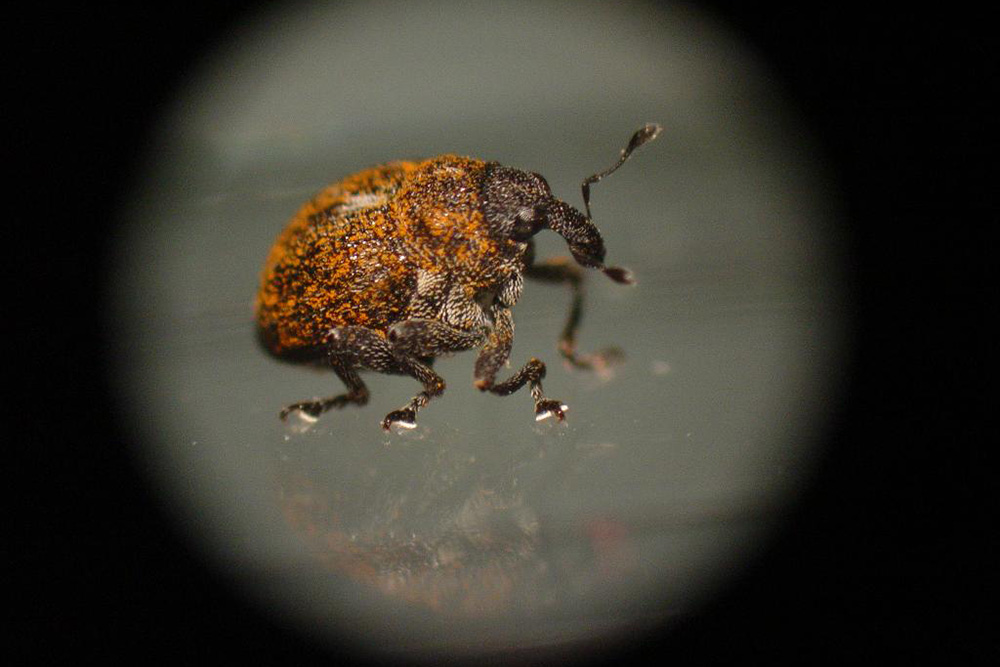 Mile-a-Minute Weed, Persicaria perfoliata, can grow up to six inches per day, with mature plants reaching six feet. It can climb over and shade out native plants at the edges of woods, along stream banks, and roadsides. Mile-a-minute can also be a problem in untilled agricultural areas such as Christmas tree farms and reforestation seedling plantations. Mile-a-minute is native to India and Eastern Asia, and was accidentally introduced into Pennsylvania in the late 1930's. In cooperation with the US Forest Service and the University of Delaware, the Department has developed a colony of tiny weevils, Rhinoncomimus latipes, originally imported from China. These weevils feed specifically on mile-a-minute weed and continue to be released augmentatively in NJ and the northeast.
Japanese Knotweed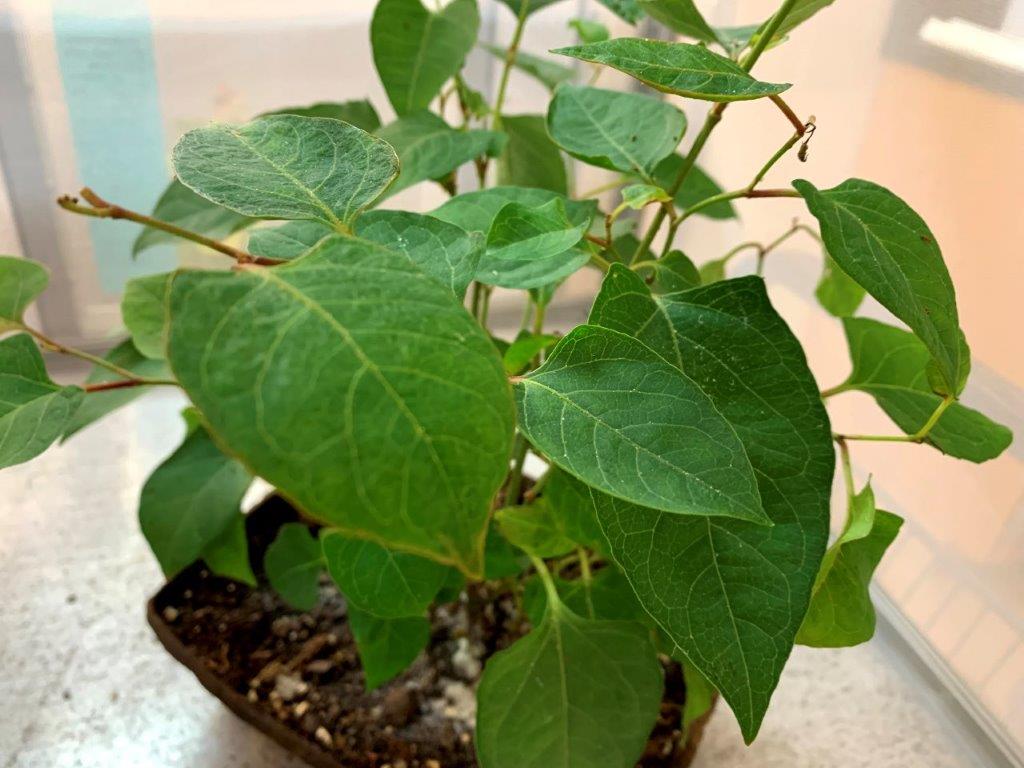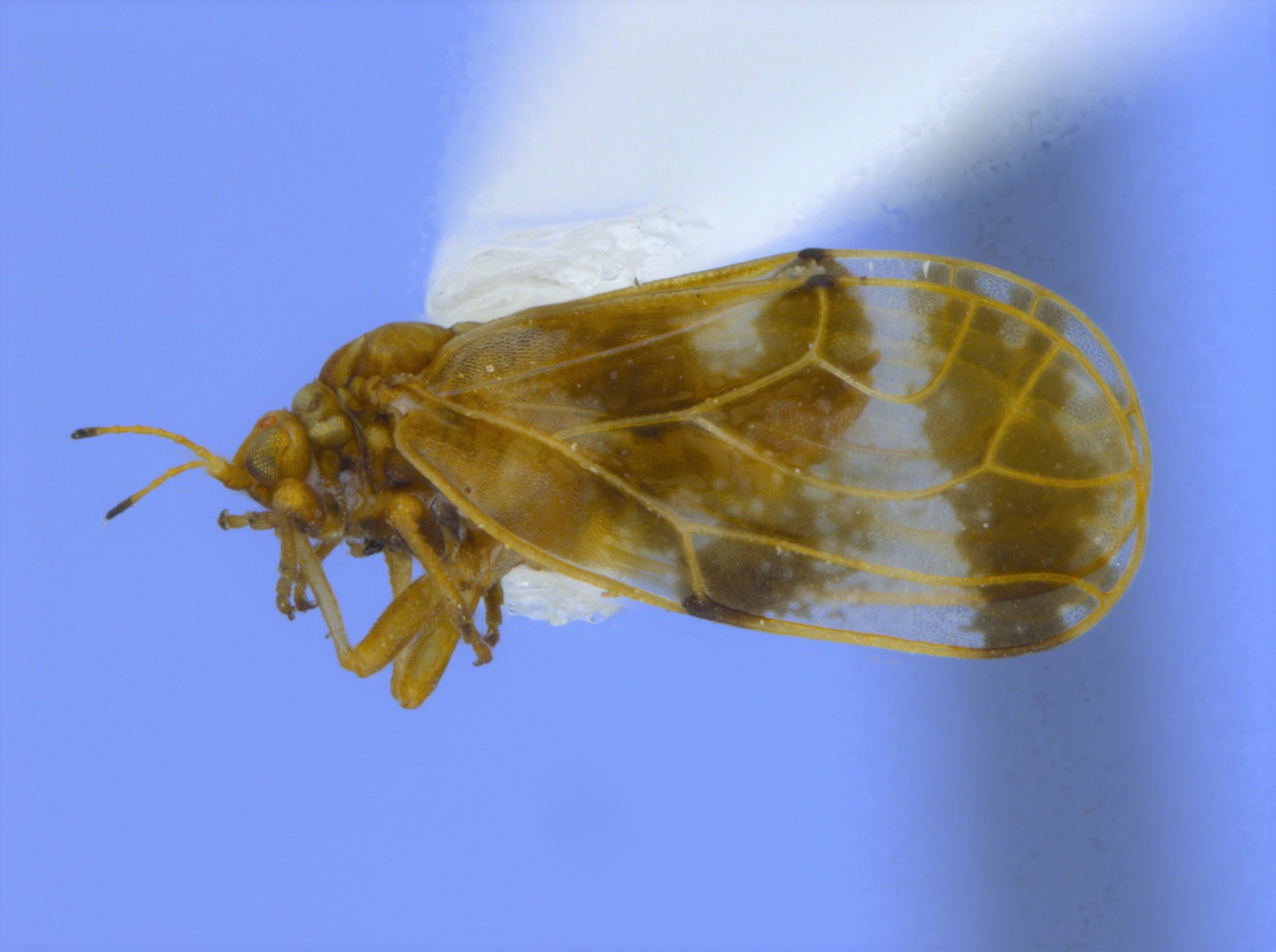 There are three species of invasive knotweeds in the United States. They are Japanese knotweed (Fallopia japonica), Giant knotweed (F. sachalinensis) and their hybrid, Bohemian knotweed (F. x bohemica). The most prevalent species in New Jersey is Bohemian knotweed. The plants are herbaceous perennials native to Eastern Asia, and although they can reproduce by seed, their spread is primarily by the fragmentation of rhizomes. Japanese knotweed can grow up to 7 feet tall and Giant knotweed can grow 10 to 12 feet in height. Knotweeds can also sprout through concrete and can cause structural damage to buildings. Demand for beneficial insects is high since biological control is the only method that has the potential for reducing the plant long term. Both mechanical and chemical control are difficult due to the extensive root system. The Phillip Alampi Beneficial Insect Laboratory currently has a rearing colony of the sap-sucking psyllid, Aphalara itadori (Hemiptera: Psyllidae), which has been approved for release in the United States. Adult progeny is being released at pilot sites and monitored for the establishment of the psyllid. If successful, staff will coordinate with APHIS and cooperators to begin distribution.
Black Swallowwort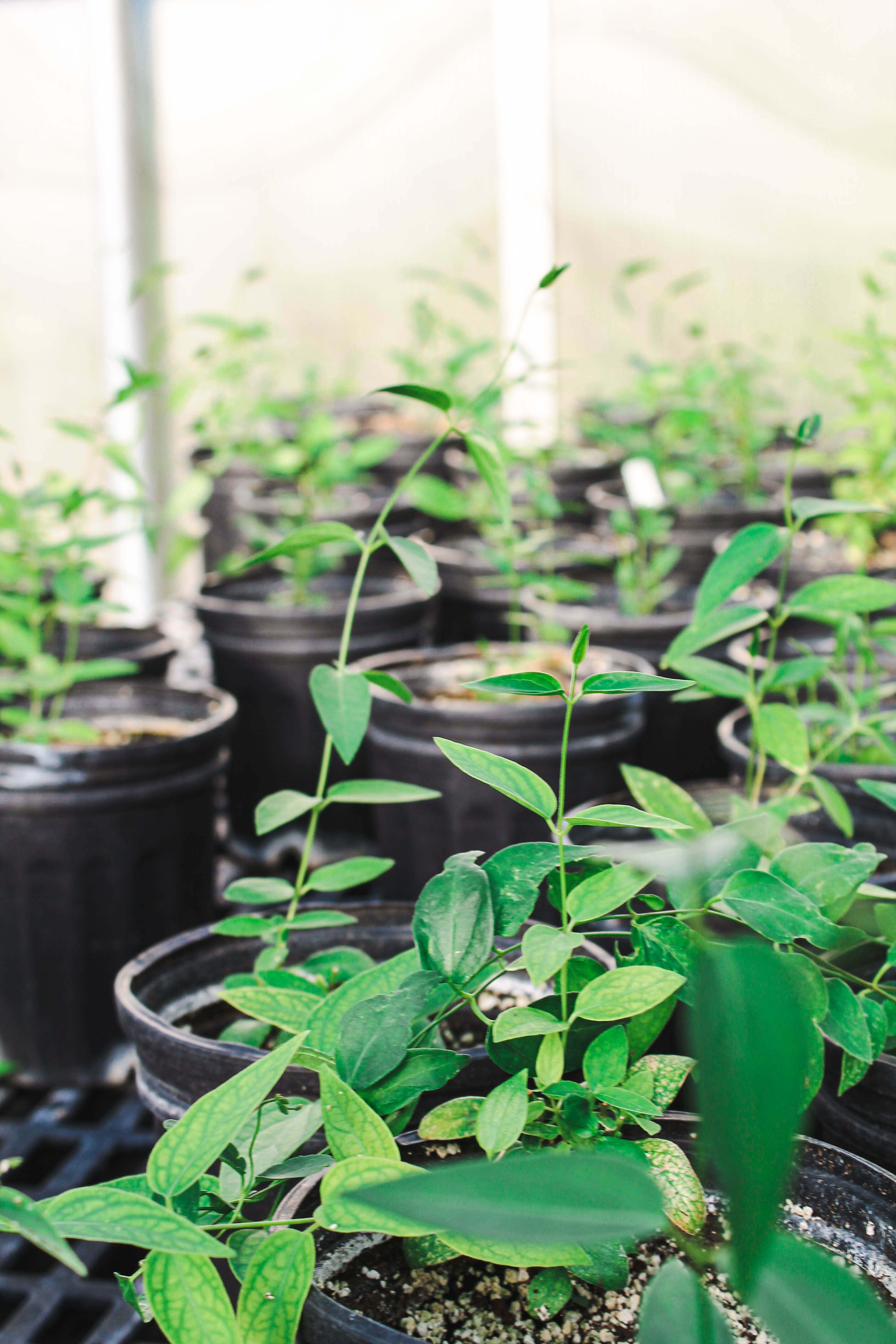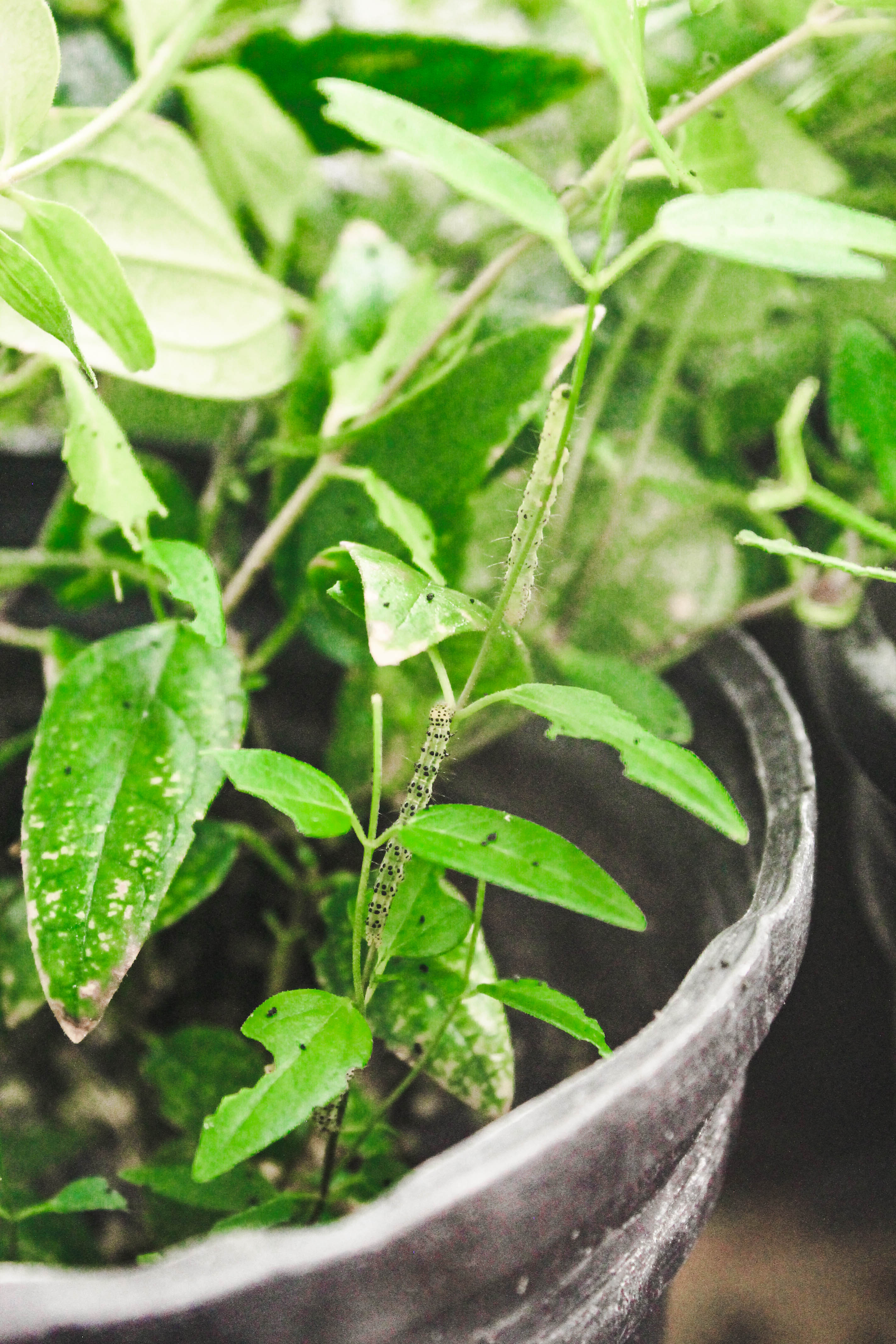 Black swallowwort, Vincetoxicum nigrum, is an exotic invasive weed related to milkweed originating from Europe. It is now found in eastern Canada, the northeastern U.S., and is currently becoming more common in New Jersey. The plant is toxic to most insects including monarch caterpillars, which occasionally feed on them accidentally. Hypena opulenta is a beneficial moth, also originating from Eastern Europe. The larvae feed on leaves, flowers and seed pods, suppressing swallowworts spread. Working with the University of Rhode Island and USDA-APHIS, PABIL maintains a colony of H. opulenta for both statewide and regional efforts to establish the beneficial insect.