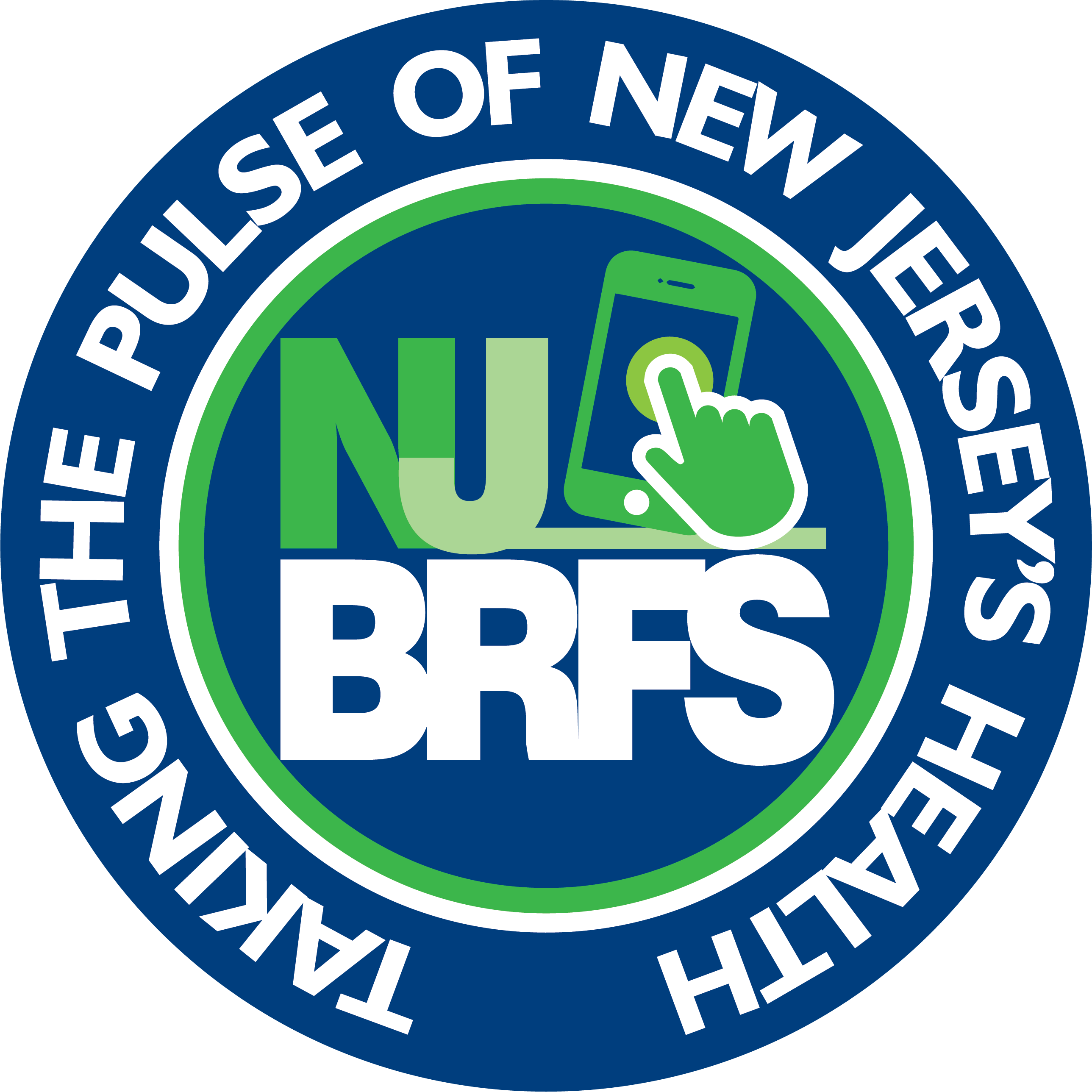 The New Jersey Behavioral Risk Factor Survey (NJBRFS) is an ongoing health survey of New Jersey residents. It is partially funded by the Centers for Disease Control and Prevention (CDC) as a component of the national Behavioral Risk Factor Surveillance System (BRFSS).
The primary purpose of the BRFSS is to monitor major behavioral risk factors and chronic conditions associated with disability and death among adults. Only adults aged 18 and over who live in a private home (i.e., not in dormitories, jails, hospitals or nursing homes) can participate in the survey.
BRFSS results are used to monitor selected public health objectives related to disease prevention and healthy behaviors as outlined in the federal Healthy People initiative. The NJBRFS is used similarly to track progress towards Healthy New Jersey objectives.
The NJBRFS has grown significantly since it launched in 1991. Through 1995, the survey included about 125 residents per month. The sample size approximately doubled in 1996 and again in 2001, and ultimately stabilized at an average of about 1,000 respondents per month in 2003.
The generic BRFSS questionnaire is designed by a working group of state BRFSS coordinators and CDC staff.
It has two main parts: 1) a required core component, consisting of fixed core, rotating core, and emerging core questions, and 2) a set of optional modules.
The fixed core is a standard set of questions asked yearly by all participating U.S. states and territories.
The rotating core is made up of two distinct sets of questions required in alternating years.
The emerging core questions typically focus on issues of a "late breaking" nature and are part of the core component for at least one year.
The questionnaire used in the New Jersey Behavioral Risk Factor Survey is customized on an annual basis by supplementing required and optional modules from the BRFSS questionnaire with a set of state-designed questions approved by CDC.
NJBRFS Question Search Tool
NJBRFS questionnaires for recent years are searchable across years and topics through an interactive SEARCH TOOL that contains core (C) content required of all states participating in the BRFSS, optional module (M) content supported by the BRFSS, and New Jersey state-added (S) content not supported by the national BRFSS. Users can search by year, broad categories, topic areas, keywords, and content status (C, M, or S). Go to Search Tool >>
View Annual NJBRFS Questionnaires
Select a year below.
No data available for 2019.
NJBRFS Custom Data Query
Create customized tables of NJBRFS prevalence estimates for selected risk factors. Sortable criteria include age, sex, race or ethnicity, birthplace, marital status, education, employment status, and location.
BRFSS Prevalence & Trends Data (CDC)
Prevalence estimates and trends for selected risk factors stratified by age, sex, race/ethnicity, income, and education for 1995 and later years.
BRFSS Data and Documentation (CDC)
Aggregated, raw BRFSS data files for all participating states and territories. Includes supporting technical documentation.
Statistics derived from the NJBRFS inform many of the health indicator reports in the New Jersey State Health Assessment Data (NJSHAD) system, as well as other reports issued by the Department of Health (referenced on the topical pages of NJSHAD). Statistics derived from NJBRFS data can also be found in numerous national publications and the following web sites that track state and local health statistics derived from the BRFSS: