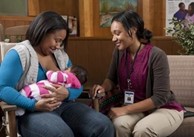 CLICK HERE TO FIND A WIC BREASTFEEDING COUNSELOR
Breastfeeding peer counselors are moms in the community who have breastfed their own babies. They are trained to give support and information to moms like you.
Lactation consultants are certified to address complex breastfeeding challenges such as low weight gain, low milk supply and persistent pain.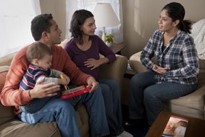 Click on a topic to learn more:
Watch"Prenatal education video"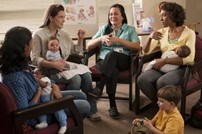 Topics Covered in WIC virtual prenatal breastfeeding support groups
Tips on getting breastfeeding to a good start
Setting a birthing plan
What to expect at the hospital
How to incorporate breastfeeding into your life
What to do when breastfeeding isn't going well
Finding a breastfeeding support community
Breast pumps available through your insurance
Get help selecting a good breast pump
Talking to your family about breastfeeding
Answers to your breastfeeding questions and more
Click HERE to view FREE virtual community breastfeeding support groups in your area