New Jersey WIC has started to provide WIC food benefits electronically. The new system is called eWIC.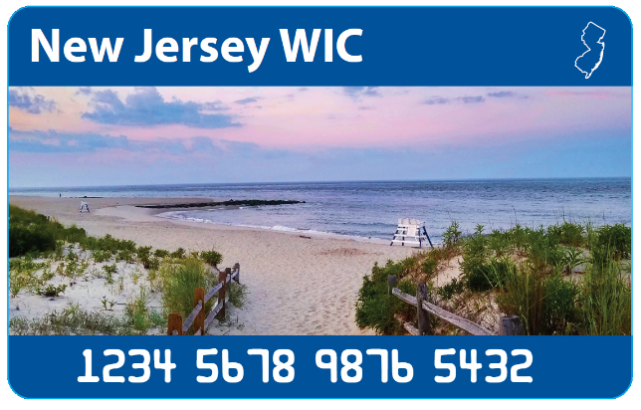 What is an eWIC card?
An eWIC card is like a debit card to redeem your WIC food benefits. You will select a four-digit PIN for the card. A PIN is your Personal Identification Number. Your can use your eWIC card to buy WIC foods after entering your PIN at an eWIC authorized food store.
How will the WIC benefits get to my eWIC account?
The WIC nutritionist will continue to help select an appropriate food package at your WIC appointment.
One card will be issued for each family. The WIC food benefits for all active WIC participants in a family will be included under one household account. You will be offered a benefit summary of your family's total WIC monthly benefits at your appointment.
For information check the videos (below) and the eWIC brochures in English/Spanish
Using your eWIC Card - English Spanish
Reminder: eWIC is being rolled out county by county throughout the State and WIC Participants will be provided with an update from their WIC office about when they are converting to eWIC in 2021—22. -
eWIC Rollout Schedule