About HCP-NJ
The Hub provides NJ communities with critical municipal health and environmental data to help them plan and promote a safe and healthy environment.
Glossary
Learn the environmental public health terms you need to know to better understand your town's data.
FAQs
Answers to frequently asked questions concerning HCP-NJ.
A snapshot of your municipality's environmental public health
Each report contains a Community Data Summary table that provides health and environmental data for your municipality with county and state comparisons to help identify priorities for improvement.
CLICK ON A COUNTY TO GET STARTED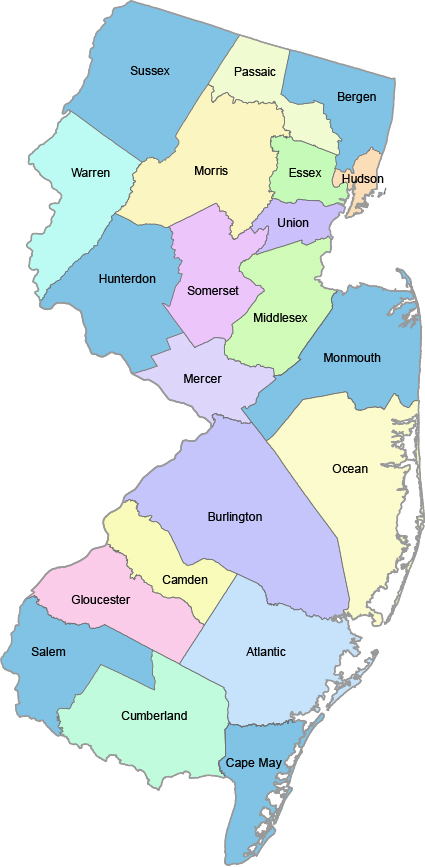 Last Updated August 15, 2023.