Who We Are
The Division of Family Development (DFD) provides leadership and supervision to the public and non-profit agencies that deliver financial assistance and critical safety net services to individuals and families in New Jersey.
Among the programs within this agency are Work First New Jersey/Temporary Assistance for Needy Families (WFNJ/TANF) and WFNJ/General Assistance (WFNJ/GA) – the two programs that make up the state's welfare program; NJ SNAP; Child Support services and Child Care services.
The agencies responsible for administering DFD programs are: the county and municipal welfare agencies and One-Stop Career Centers for Work First New Jersey; the county welfare agencies for NJ SNAP; Child Care Resource and Referral Agencies (CCR&Rs) for child care subsidies; and county welfare agencies, court and probation offices, and DFD for child support.
Individuals can self-screen for many of the programs supported by DFD at www.njhelps.org or can get more information about many of the programs through a number of Toll-Free Hotlines.
Meet the Assistant Commissioner
Natasha Johnson was appointed in April 2015 as Assistant Commissioner of the Division of Family Development (DFD), which oversees child care, child support, SNAP food assistance and Work First New Jersey - the state's public assistance program.
Before that, beginning in 2011 as DFDs Deputy Director, she supervised the day-to-day operations of the two programs under Work First New Jersey - Temporary Assistance for Needy Families and General Assistance. She also oversaw the state's child care program and Refugee Resettlement program.
Natasha has more than 25 years of experience working with children and families, as a social services clinician as well as a manager who developed, launched and supervised social services programs.
Prior to joining the DFD, Natasha was the senior vice president at Prevent Child Abuse New Jersey. During her eight years there, she worked on a nationally recognized home visitation program and a teen parenting program. Her career of service began working in the juvenile justice system with delinquent and substance-abusing teens.
Natasha has a bachelor's degree and master's degree in Social Work from Florida State University.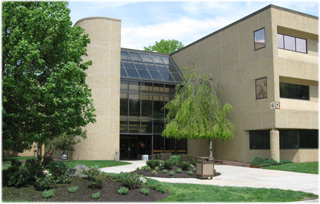 NJ Department of Human Services
Division of Family Development
PO Box 716
Trenton, NJ 08625-0716
609-588-2400