New Jersey Army National Guard Honor Guard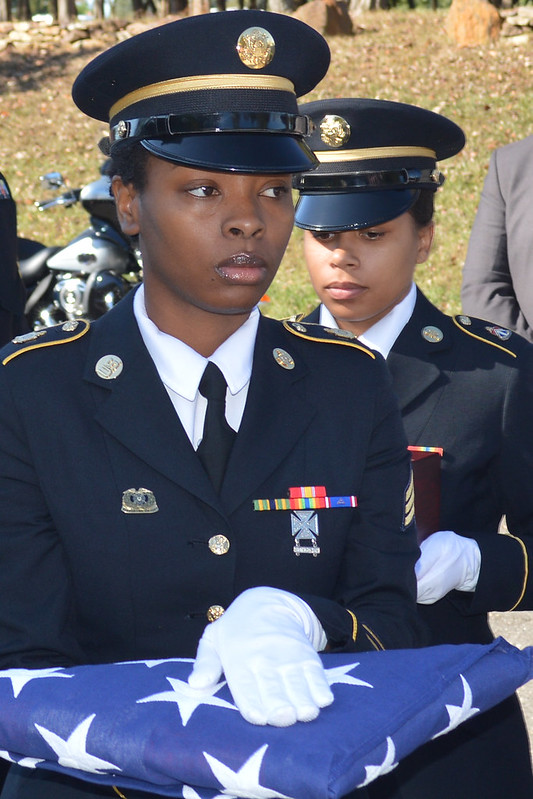 Welcome. Our primary mission is to provide Military Funeral Honors for our deceased Army comrades. In order to complete this mission, the New Jersey Honor Guard trains for, rehearses, and executes funeral details in accordance with applicable law and regulation. Our Soldiers strive to exceed standards set forth by these regulations to provide the best possible service in order to honor the deceased and minister a memorable experience for the family.

Honor The Veteran
The purpose for conducting Military Funeral Honors is to honor the veteran, and to support his or her family by providing those honors. Our goal is to ensure that all funeral missions are completed to standard, and that they leave a positive and memorable memory for the veteran's family. Funeral Directors usually assist the family with requesting honors. However, if you have any questions regarding these services, please check our FAQs page for a quick answer or the Department of Defense Military Funeral Honors website.
Veterans
All eligible veterans (those who are Honorably Discharged) are entitled to a basic military honors. This includes a two or three Soldier detail, the playing of Taps, the folding of the Flag, and the presentation of the Flag to the next-of-kin.
Retirees
Retirees are entitled to a nine-Soldier detail. This detail is similar to the basic military honors, but includes a firing party.
Medal of Honor Recipients and Active Duty Deaths
These honors include a six-Soldier casket carry and flag fold, and a seven-Soldier firing party.

Eligibility
Funeral Directors are essential to ensuring that all veterans receive Military Honors. The Funeral Director usually is the one who asks the family if their loved one was a veteran, and what paperwork they might have. He or she usually contacts the Casualty Assistance Center, who in turn contacts us. There are some important items that should be noted to ensure veterans receive the proper honors.
Discharge documents
Make sure you have proof of veteran service which can be your loved ones DD214, NGB 22, Veteran Benefit card or any other proof of honorable service to our country.
Many Soldiers receive two or three discharges throughout their military career, especially if they were members or the Army Reserves or Army National Guard. The most recent DD 214 or NGB 22 is the usually the most accurate. If the family states the Soldier was retired, a retirement certificate is best. Discharge certificates are also good, however, a Soldier may have left the military and reenlisted later in life.
For additional information please visit our website at Request Military Records. If you need help with any of this you may reach out to our team and we would be glad to assist you.
Illegible or no paperwork
There are ways to certify a Soldier's service other than DD 214's and discharge documents. If there is no paper or is completely illegible, Funeral Directors should still contact the Casualty Assistance Center with what information they do have. The Casualty Assistance Center may be able to locate the necessary information electronically.